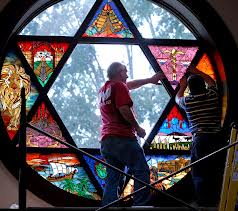 We are sorting through Mama's things. Sweaters and shoes. Glassware and gardening books. Microwave and toaster oven. Bedside table and table top TV. The Singer sewing machine that she used to make Easter dresses, and quilts so heavy they would make an Eskimo sweat.
There isn't a ton household of items to go through. She'd shed herself of the big house items a few years back when she moved in with my brother and his family. Mama's life got smaller and smaller as she aged. I suppose, if the retirement communities and long-term care facilities are any indication, most of us will have lives that grow smaller and smaller. I'm not sure how the Prayer of Jabez as presented in that bestselling book by the same title works when you age — how does one increase one's territory when packing things away, getting ready for the final trip home?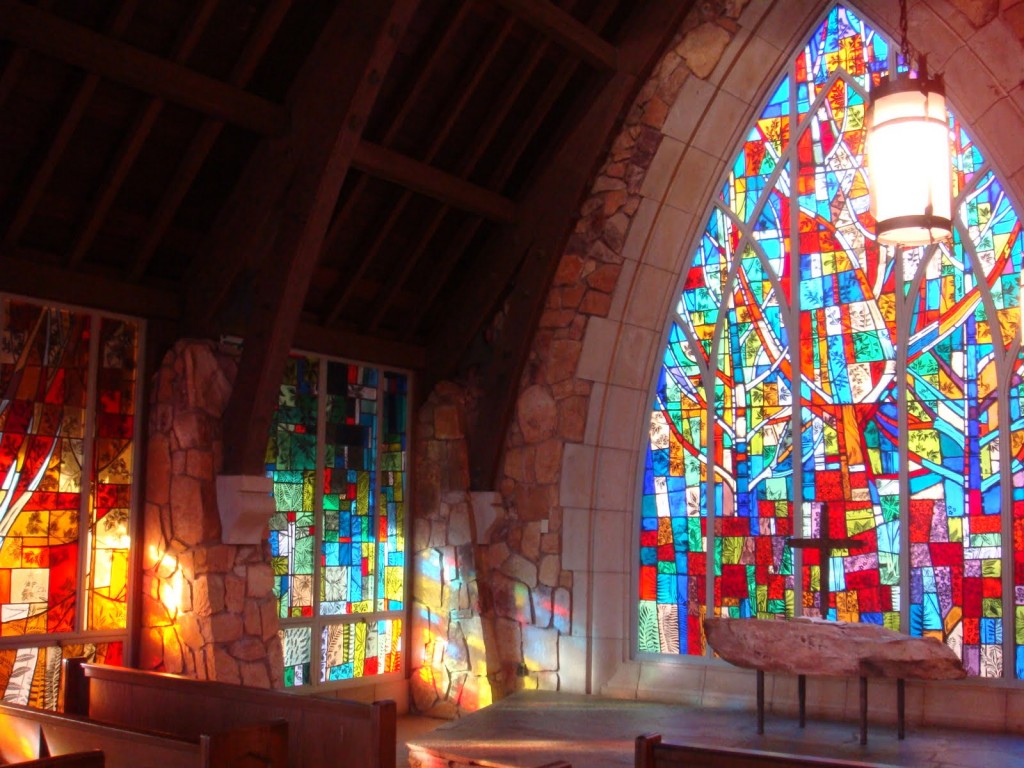 It is messy work in many ways. Not just wiping off the dirt that has collected on the lids of things put up for storage, but this work of deciding. There are emotions attached to the things of loved ones. Her bibles were the first things to go. They were claimed that very first day after her death. I suppose that says something about our family, the way we attach ourselves to life ever after and life as we knew it, or wished it had been.
It happens whenever people die. Family comes together and pieces together the myths. Family lore, we call it. The stories we will tell and retell about the dead. Each person will contribute their own personal memory, adding a triangle of red here, a shard of blue there, and every now and then something translucent and clear, until collectively we've created a stained glass memorial through which our dead will long be viewed.
Myth, says Joseph Campbell, is much more important and true than history. History is journalism and you know how reliable that is. (My apologies to the historian in the family.)
Myth is where the heavy-lifting of memory begins.
Myth is forgiving.
Myth is redemptive.
Myth is infused with grace.
Myth embodies mystery and a bit of fairy dust magic.
Myth creates a work of art, a work of beauty from the brokenness of our lives.
Myth is what we are left holding once the remains of the life lived are given away.