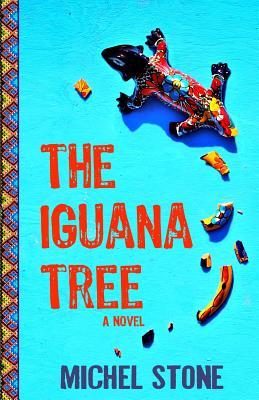 I bought a new bird feeder this week, along with a bag full of new feed. The kind that is supposed to attract wild birds.
I don't think we have any real wild birds here in Eastern Oregon. Robins are common. As are red-winged blackbirds. Sometimes finches will find their way to the feeders. But there are no bluebirds, no redbirds, no blue jays or birds of color, really. Birds feathered in browns and blacks mostly, like New Yorkers who work at publishing houses and financial institutions. 
I suppose it makes sense that most of the birds around this region are not birds of color. We're a grasslands area, known for low-lying sagebrush. The only trees around are locust or cottonwoods, and they are mostly along the river. Redbirds would be quick prey for predators in this region.
While we lack a lot of diversity in our bird population, we don't in our people population. I live in an agriculture-based community that is forty percent Hispanic.
A recent Mayoral candidate ran on the platform that he was going to make English the official language of our city. Needless to say, he lost the election. 
When I worked as a reporter, I wrote a story about a young girl from the area who became her family's sole support. Her parents had brought her to the region when she was a youngster — illegally. Her father worked for one of the food processing plants in the region, up until he had an accident and was unable to work. Her mother had never worked outside the home because there were two others daughters, both of whom were mentally handicapped. So this young gal, who was all things bright and beautiful, went to school during the day and worked in the evenings as a waitress to make money to support a family of five. 
When I wrote the story of this young gal's plight the community-at-large responded with generosity. They sent cash, and food goods, and offers to help her get a post-high school education, and her citizenship. There's nothing like a front-page story to evoke the goodness of people. And I believe that for the most part people are good. We do care about others, even those who come here without documentation, because, after all, most of us have family members who came here for the exact same reasons — in search of a better life. 
The truth, though, is that nothing much changed for this young girl. She had the potential to get a college education but was unable to get her citizenship before graduating from high school. The last time I ran into her she was still working as a waitress, still the main wage-earner for her broken family, who were illegible for social services because they were not citizens. 
It wasn't long after I wrote that story that the INS came through the region and did a sweep of several of the local businesses, rounding up people to deport. 
Just last week I spoke with someone in the community who told me about a couple of students in the region whose parents are awaiting deportation now. 
I recently read a book that has me thinking a lot about immigration and the plight of those who come here illegally. The Iguana Tree by Michel Stone (Hub City Press) addresses the issue of immigration, not from a policy standpoint but as story.
The Altrusa literacy committee, on which I serve, has selected The Iguana Tree as our One Book One Community read. We have bought 500 copies of the book and will be handing them out in the community come March. In April, author Michel Stone will visit our community, to talk about her novel, and about the stories of people whose lives are affected by our current immigration policy.
Clemson University recently named The Iguana Tree as its incoming read for Fall.
Whether you live in a community that is 40 percent Hispanic as I do, or whether you live in a community that is void of color, I hope that you will get a copy of this book and read it.
There are no easy answers to the issue of immigration reform. The Iguana Tree won't give you any answers, but it will make you think about the questions in a whole new way.