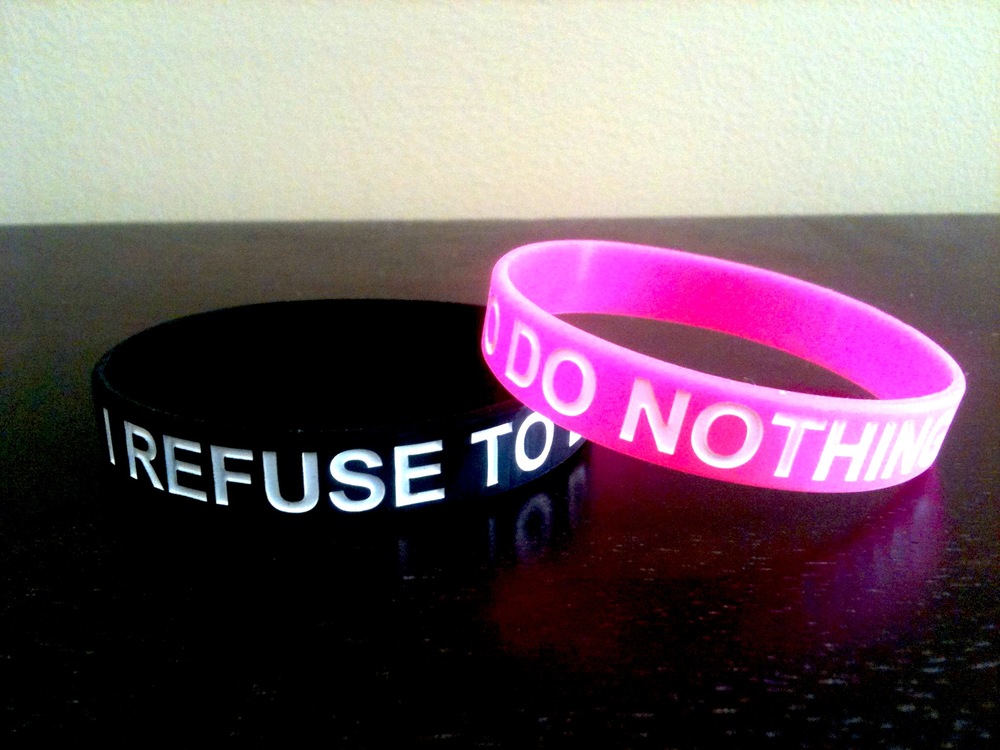 I issue the same warning to students:  I'm trying to turn you all into revolutionaries. 
They laugh when I tell them that.
I laugh, too, but that doesn't mean I am joking. I want students to finish up the term with a sense of purpose.
I often ask them: What would cause you to set  yourself a' fire? 
The answer is often the same — Uh… nothing.
I pose this question after we spend time studying the First Amendment, after we've learned what it looks like to live in a country where corruption is a given and where democracy is denied. A country where a produce farmer will set himself aflame because he can't find any other way to make his concerns heard.
People who have always lived in a world where they have a voice, where they have the right to assemble, where they have the right to vote, or to practice a religion of their own choosing, or the right to petition, find it difficult to imagine living in a country where all those rights, and more, are denied.
It is simply foreign to them.
And university students in particular are often immune to wrapping their noggins around a world beyond Friday's ball game, Saturday's kegger, and Sunday's homework. It's not that they don't care. They just aren't convinced yet that they have the power to change anything.
They think they have to get an education, first, before they become world changers.
Revolutionaries.
I know better. I know that given the right environment, they would and could become world changers overnight. The key is in helping them conceive of themselves that way. 
It's that very same issue that authors Shayne Moore and Kimberly McOwen Yim address in their book Refuse to Do Nothing: Finding Your Power to Abolish Modern-Day Slavery. 
Listen, I understand that just getting through the day can be overwhelming enough, what with laundry to do, taxes to organize, homework to finish or grade, phone calls to make, books to read or write.
The notion of leading a revolution that might improve somebody's world seems better left up to somebody else.
But as Moore and Yim point out, getting your heart broken by the suffering of others will motivate you.
Or, I suppose, the other option is that it will cause you to sink further and further into isolation.
You will become convinced that your voice can and will make a difference.
Or your will grow silent in the presence of great evils.
You will use your voice to speak out on behalf of abused children.
Or you will turn on Dancing with the Stars and pretend that abused children are somebody's else problem, not yours.
You will respond to the shootings in Newtown by trying to find solutions to the gun-control issue in the country.
Or you will convince yourself that you are powerless to stop the gun lobbies and do nothing.
You will pack your bags and travel thousands of miles to Haiti to minister to the hurting as Ann Voskamp and her family have done
Or you will tell yourself that world changers are people who don't have as many demands on their lives as you do.
You will save your money and use it to travel to Africa with a medical missions team to treat villagers in desperate need of medical care, all the while knowing that at the end of ten days, you will still leave behind sick people without access to medical care.
Or you will despair that you can't cure them all so why bother?
And you won't.
Bother.
Revolutionaries don't always overthrow countries.
A lot of the time revolutionaries are the people around us doing the simplest of things.
They are the people – young and old, big and strong, weak and wise – who are convinced that they can make a difference in the world.
So they do.
However they can.
They write letters.
They grow vegetables in their gardens.
They organize book clubs.
They stage a rally.
They educate themselves and others about advocacy.
They set themselves aflame, but not by dousing themselves with gasoline.
Instead they immerse themselves in caring for others.
Human Trafficking was the cause that brought Moore and Yim together as Revolutionaries.
What sets you on fire?
Tell me whose suffering has turned you into a Revolutionary?