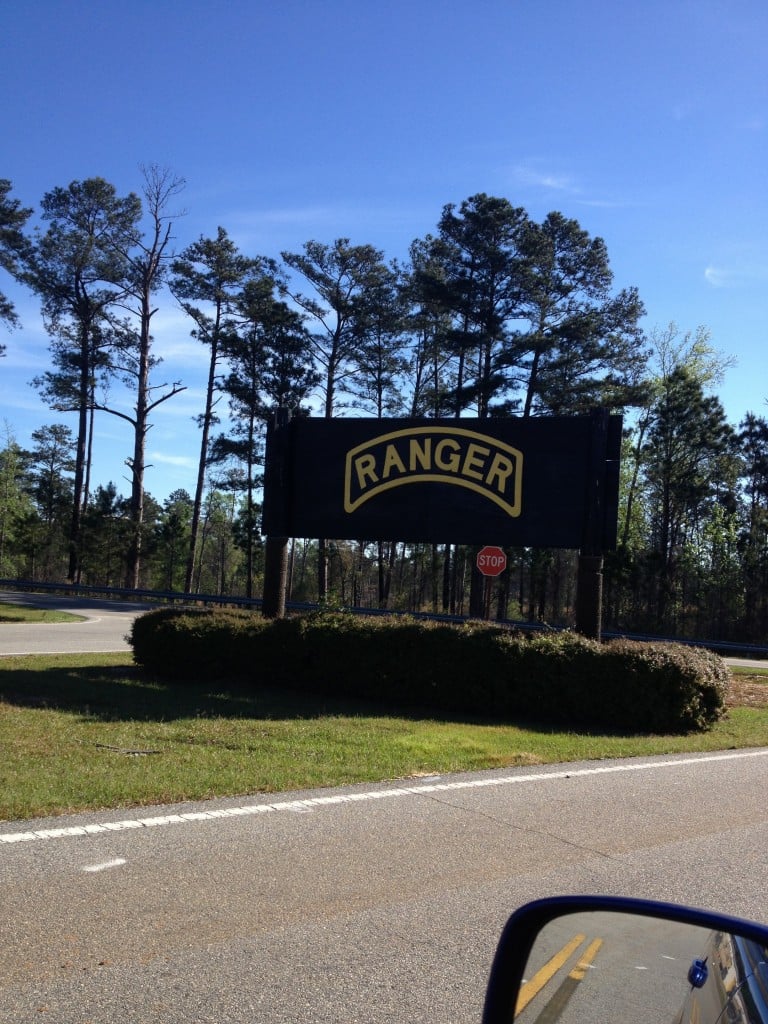 During the week in which two brothers gathered together the tools of destruction that would kill, maim and terrorize Boston, soldiers from around the nation gathered up their guns and ruck sacks and headed to Fort Benning, Georgia, to take part in a 60-hour marathon designed to showcase — or breakdown – their physical stamina, mental toughness, team's tenacity, and character's mettle.
The 30th annual Best Ranger Competition 2013 got underway Friday April 12 as participants for the Boston Marathon fueled themselves with carbs in anticipation of Monday's run. 
I had promised SFC Timothy Briggs in December that I would come watch him compete for Best Ranger of the Year.
To be honest, I barely knew SFC Briggs. Our encounters had been sporadic, seemingly random, although if you have been reading my writings for any length of time, you know I don't believe in happenstance meetings. My life's ambition is live in a manner that welcomes people to join me in sacred encounters and intimate conversations.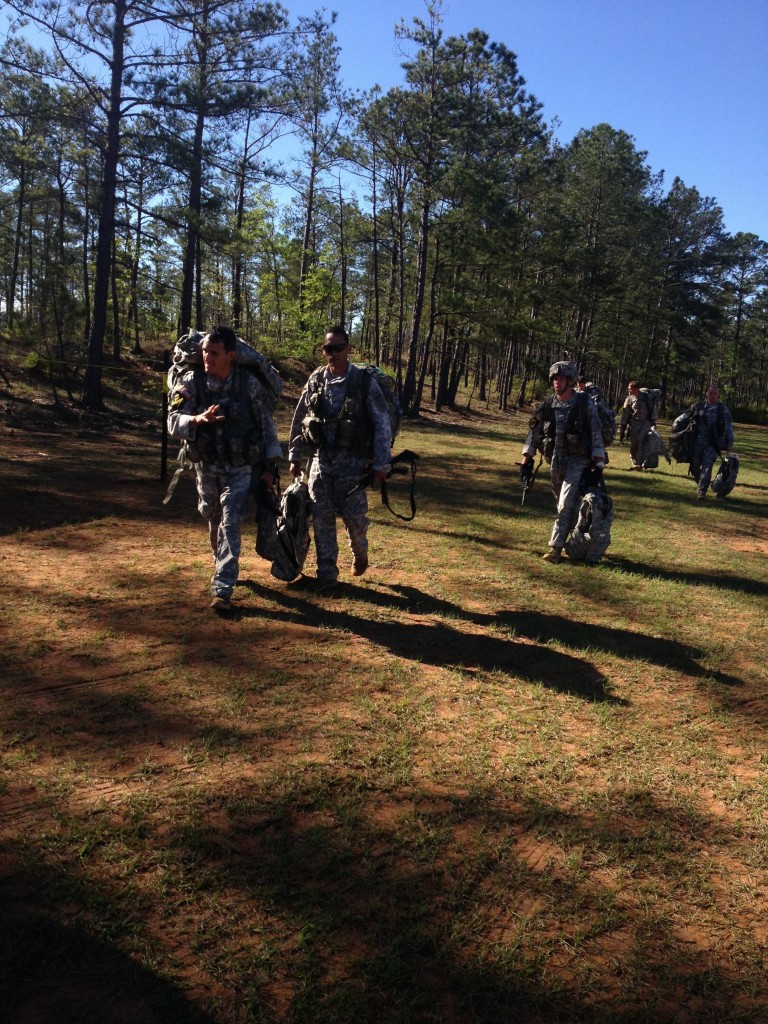 SFC Briggs and I met at a Starbucks in my hometown of Columbus, Georgia. He was sitting in a corner, dressed in crisp camo uniform. I thought about speaking to him when I took a seat near him but decided against it. I figured the men in uniform from Fort Benning can barely get a moment of privacy when they are out and about in my hometown. Especially given this was a couple of years ago, when public patriotism was at fever pitch. But Briggs spoke to me, said he hoped his telephone didn't interrupt my wi-fi, and that little bit of thoughtfulness ignited one of those engaging conversations that I welcome.
Because I travel a great deal and meet so many people and because I am old as a mature oak, I don't recall all the specifics of that conversation. But I found out that he was from Montana, that he was a pretty good runner, that he'd just gotten to Fort Benning where he was going to be a Ranger instructor, and that his momma had died, and that he'd spent the last decade of his life deploying to war. Before we parted, I gave him the only copy I had with me of After the Flag has been Folded.  Anybody who has read that book knows that it tells you all you need to know, and then some, about me, about growing up military in Columbus, and about the aftermath of war. As I backed my car out of the parking lot and entered Manchester Expressway, I vividly recall thinking: What a pleasant, sincere young man. 
I knew in that moment that I'd just had an encounter with somebody different. Somebody who embodied goodness.
I told SFC Briggs that I would stay in touch. I'd asked for his email address so I could do just that. I thought about him from time to time, prayed for him, but I never did write that email to him. Then, last July, right before Mama fell ill, I returned to Columbus to attend a reunion with Rose Hill's youth group, Prophecy. On Monday, following the reunion, I arranged several interviews for a book project. We met at a coffee shop in downtown Columbus. I was there for several hours that morning but had to leave by 2 p.m. to catch my flight out of Atlanta. On my way out the door, a young man dressed in civilian clothes called out to me. I didn't recognize him, but I approached him anyway. He introduced himself as the fellow I'd met a year or so earlier at Starbucks. And once again we had one of those brief but engaging conversations, and this time as I parted, God stopped me at the door. Literally. My hand was on the door. I turned and went back to SFC Briggs and we talked some more, then I left, but only because I really had a flight to catch.
This time, however, we exchanged phone numbers and we stayed in touch. Brief text messages every now and again. Words of encouragement. Prayer requests. Photos of the mountains. In December when I returned to my hometown to celebrate the birthday of Miz Lillian of Pine Mountain, SFC Briggs and I met for dinner. That's  when he told me he'd been selected to compete in the Best Ranger Competition, and I told him if he did I would try and make it.
Because I didn't know the dates of the competition, I didn't know then that in order to make it, I would have to cancel an already previously arranged book event at the Cannon Beach Library. Nor did I know then that the competition's award ceremony would take place the very same week that I would be overseeing our city's One Book One Community read. And I had no idea, none at all, that SFC Timothy Briggs and his teammate SFC Raymond Santiago would actually win the competition!!!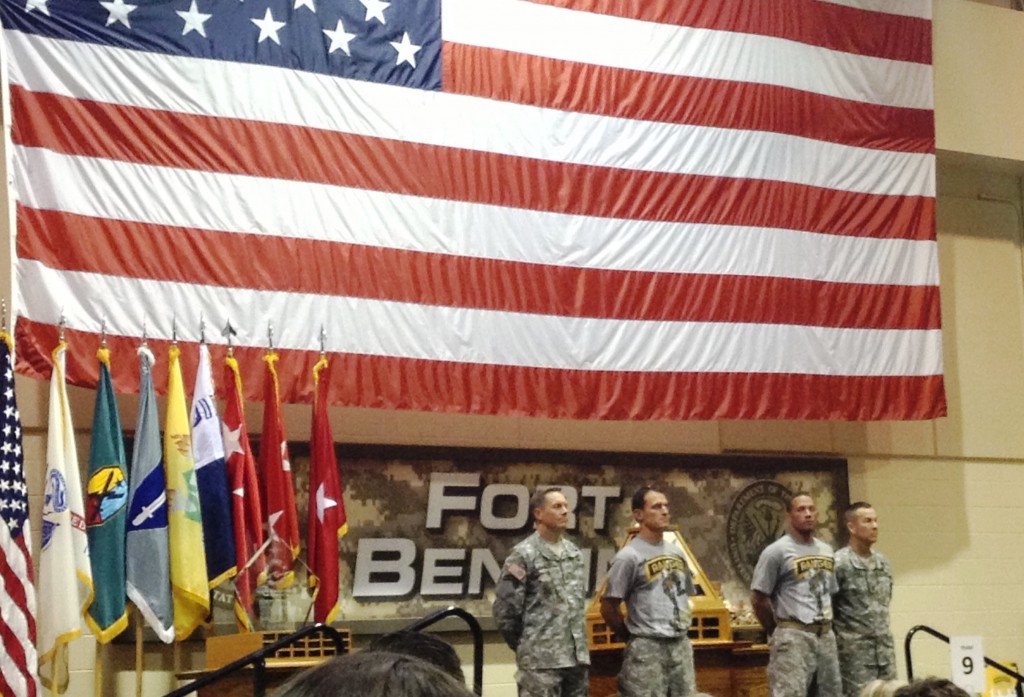 Now if you want to see some really great photos of the event, hop on over to the
USA Today's report
of it. Otherwise, here's the ones I snapped with my cell phone.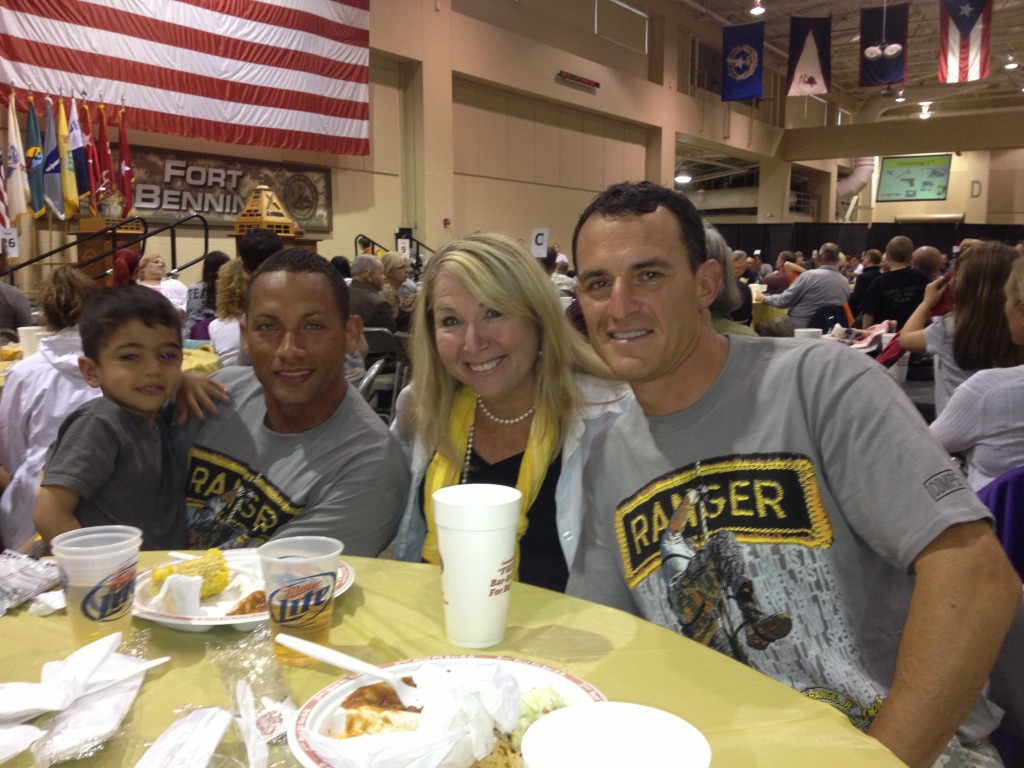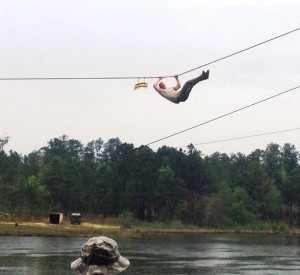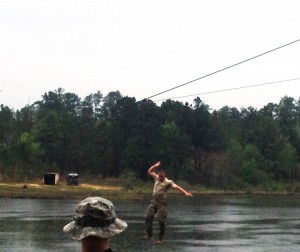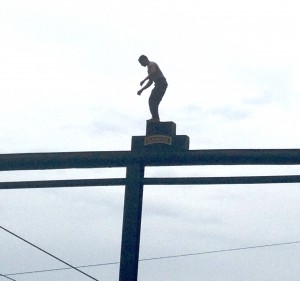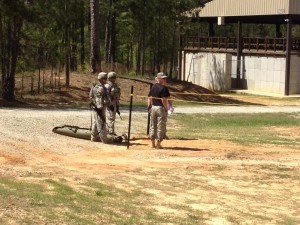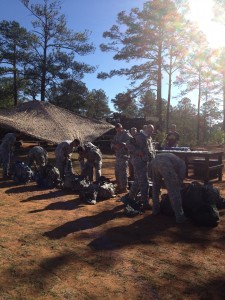 http://youtu.be/YzHZWgqiuBQ
They shimmied out of helicopters and ran water across a muddy field.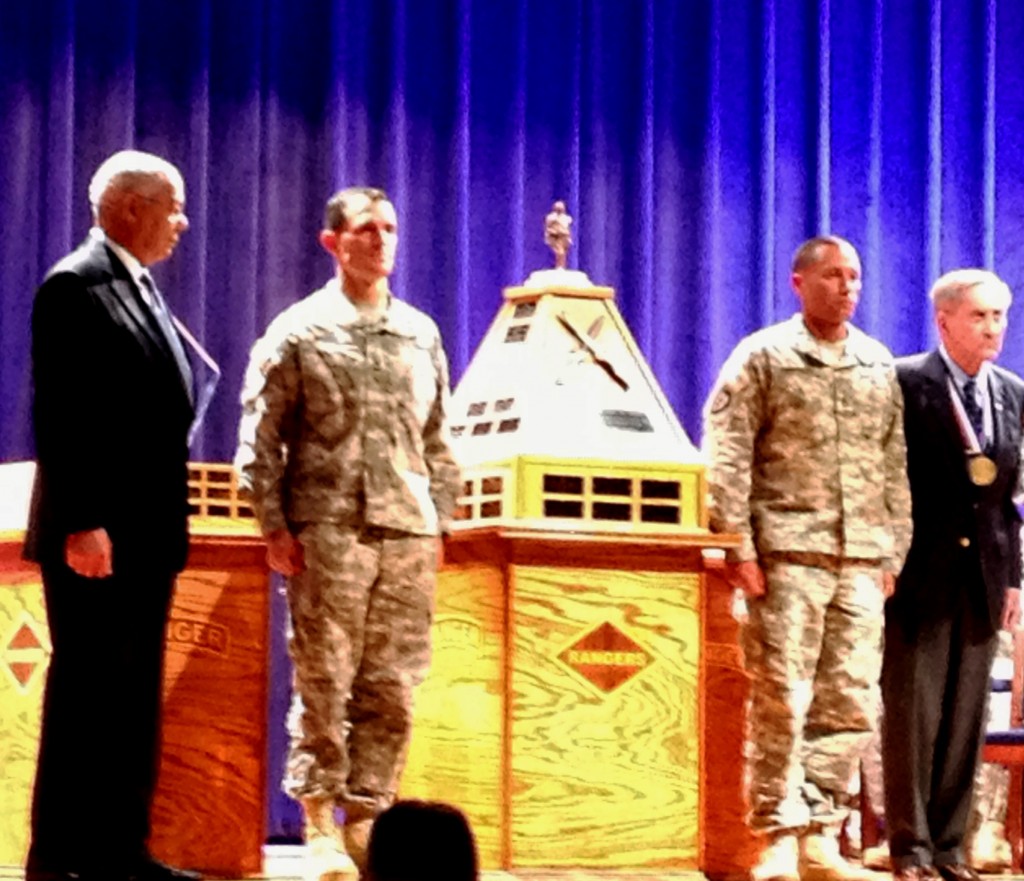 Himself a graduate of the Ranger course.
"It was the Ranger course that was the greatest challenge of my life at that time of my life," Powell said.
Yes. There will always be those few who plot our destruction. Sometimes, as was the case in Boston, they will succeed. But for all the evil they inflict, there are thousands, millions more, plotting, training and carrying out goodness.
Don't you just love it when God plans an encounter that turns into an adventure you never ever, ever imagined?
What adventures in goodness have you been on lately?