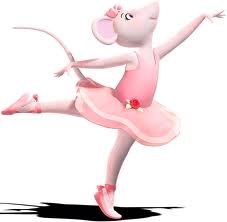 I have been dancing in high cotton since last week, when my publisher — Mercer University Press — received a letter from Thom Chambliss, the president of the Pacific Northwest Booksellers Association (PNBA).
That letter was in reference to an advanced reader copy of Mother of Rain that Thom read. I asked Thom if I could share the letter with you and he said: Sure, thang, darlin'. 
Okay. He didn't really say that, but he did say yes, I want you to share it. I want to help get the word out about this book. 
So here's what Thom said after he finished reading it: 
Reading Mother of Rain has been an incredibly eye-opening and wondrous experience. I honestly believe that it is one of the best books that I have read in the last five years. Ms. Zacharias has a wonderful sense of place, a terrific way with dialogue, and firm grip on the emotional potential of good story-telling. I will be recommending the book to all of my colleagues and friends.
You know what happened before I started dancing all over the place ? Yep. I cried. Happy tears of relief.  Thom went on to congratulate Mercer:
When I first received the galley proof, I had not heard of Mercer University nor the Press. Now that I have read Ms. Zacharias' book, I have high respect for the Press, and I sincerely wish you success with this book's publication. If there is any way that I might help contribute to that success, please let me know.
Sincerely,
Thom Chambliss, Executive Director
Pacific Northwest Booksellers Association
 I wish Mama was here. She'd be so thrilled. She read early versions of the book and gave me great feedback.
You will be able to get your copy soon. In fact, you can call up your favorite bookstore and go ahead and pre-order the book now.
Here's the current schedule, check back often under "Appearances" because it's early yet and more dates will follow. So mark your calendars and if you are nearby, come and join us. Ann Hite, author of The Storycatcher, and Ghost on Black Mountain  (both haunting, unforgettable stories), is a gifted storyteller, and one my personal favorites – as a writer and as a person.  If you love southern fiction, Ann is one of the best.  Check out her website at AnnHite.com. She and I will be touring together in September.  We both have book trailers at YouTube. So check those out, too.
MOTHER OF RAIN TOUR with Ann Hite, author of The Storycatcher:

Labor Day Weekend. Decatur Book Festival, Atlanta, Georgia.
September 5th. The French Market. Pine Mountain Georgia.
Sept. 8th. Georgia Center for the Book. 
Sept. 10 with Ann Hite, author of The Storycatcher, Book Exchange, 
Sept. 11: Piedmont Club, Spartanburg, S.C. Luncheon
Sept. 12: Fiction Addiction, Greenville, S.C. Luncheon
Sept. 13: Art Circle Library, Crossville, TN. Hometown for Gordon Wofford. Place where I drafted the first manuscript.
Sept. 14: Foxtale Book Shoppe, Woodstock, GA.
Sept. 17: Smryna Public Library
Sept. 20-22: Southeast Independent Booksellers Trade Show, New Orleans.
Sept. 27: Moveable Feast, Litchfield Books, Pawleys, South Carolina.

Sept.28: Malaprop's, Asheville, N.C. 7 p.m.
Sept. 29: Friends of the Library, Greeneville, TN.
Oct. 4&5: Wordstock, Portland, Oregon
Oct. 11&12: Nashville, Southern Festival of the Book
Oct. 19: Village Books, Bellingham, Wa. 4 p.m.
Nov. 1: And Books Too, Clarkston, Wa.
Jan. 16-19, 2015 Girlfriend Weekend, Jefferson, Texas. @Kathy Patrick