An artist is not a special kind of person. In every person is a special kind of artist.
A. K. Coomaraswamy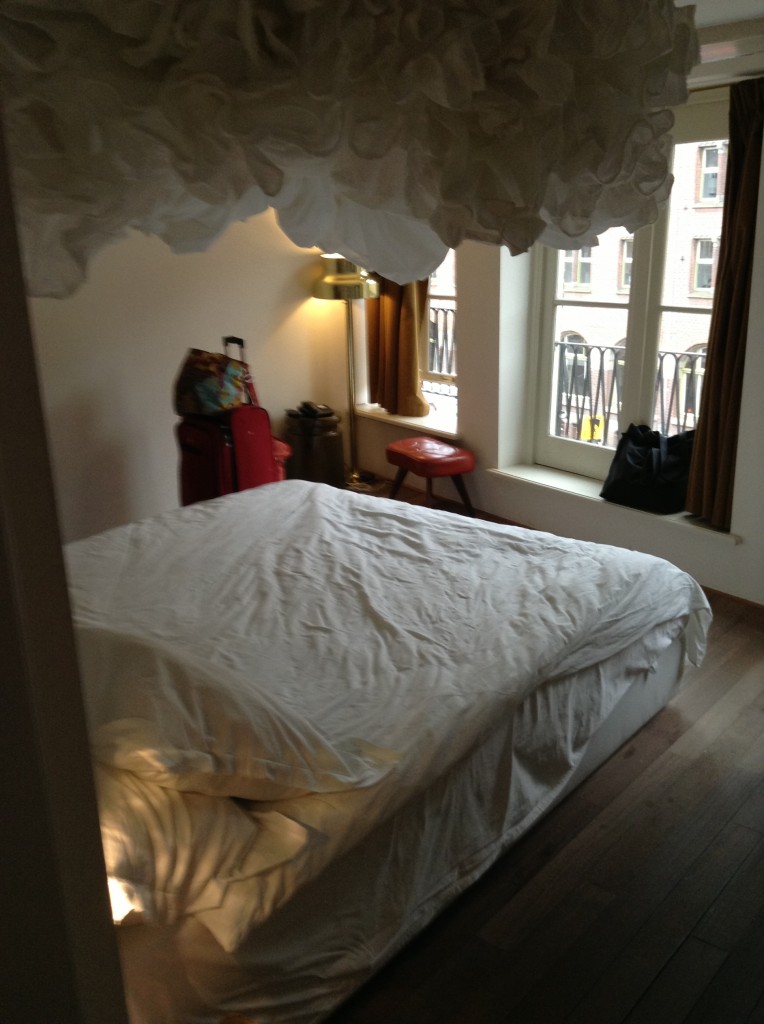 I'll confess, I was more than a little sad to leave our sweet room and the city of Amsterdam. There was still so much I had not seen yet.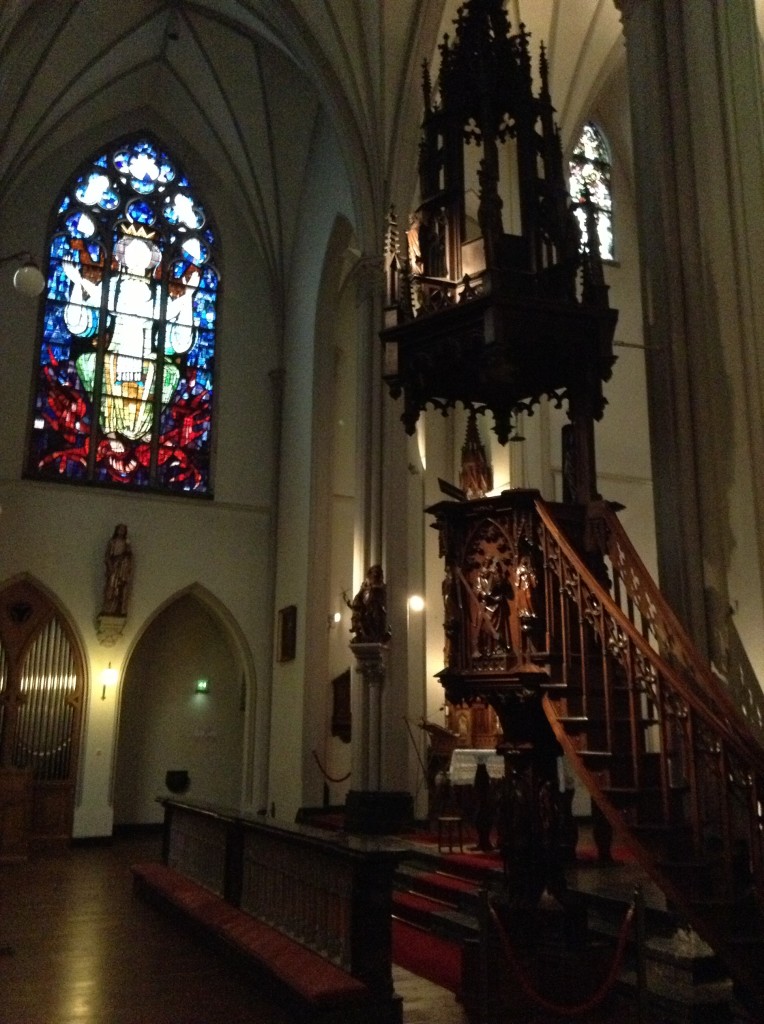 I did manage to get by the Hidden Church before leaving town, and was able to light candles, say some prayers for some very special people who have been heavy on my heart lately.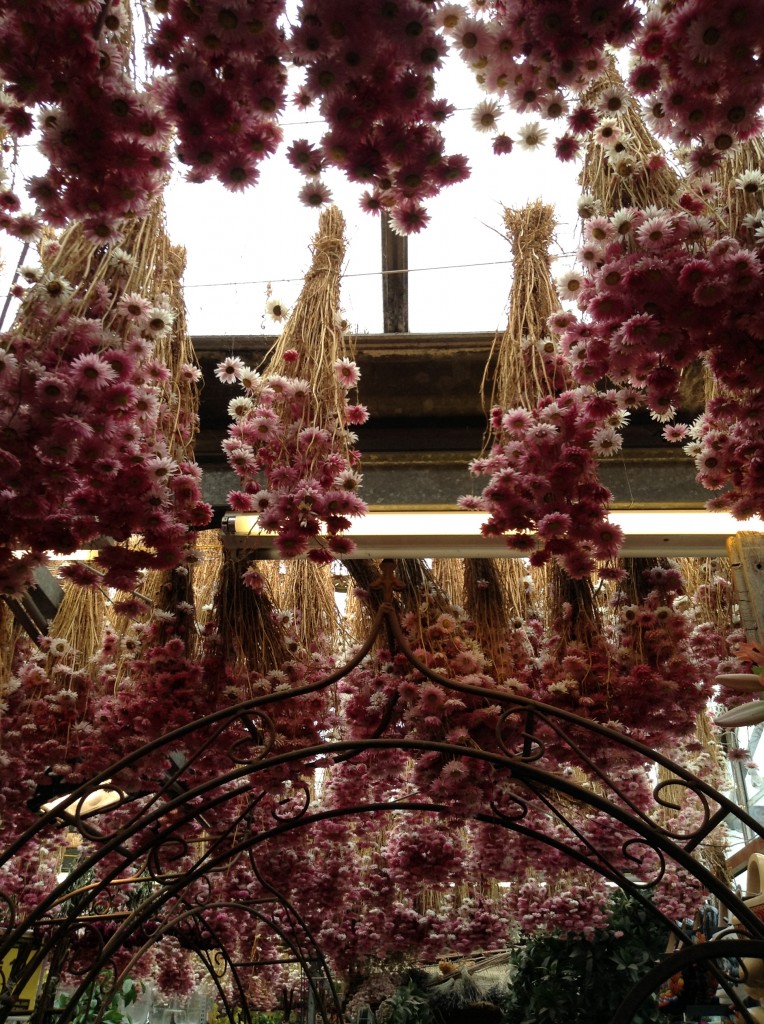 I made a quick trip to the flower market on my way to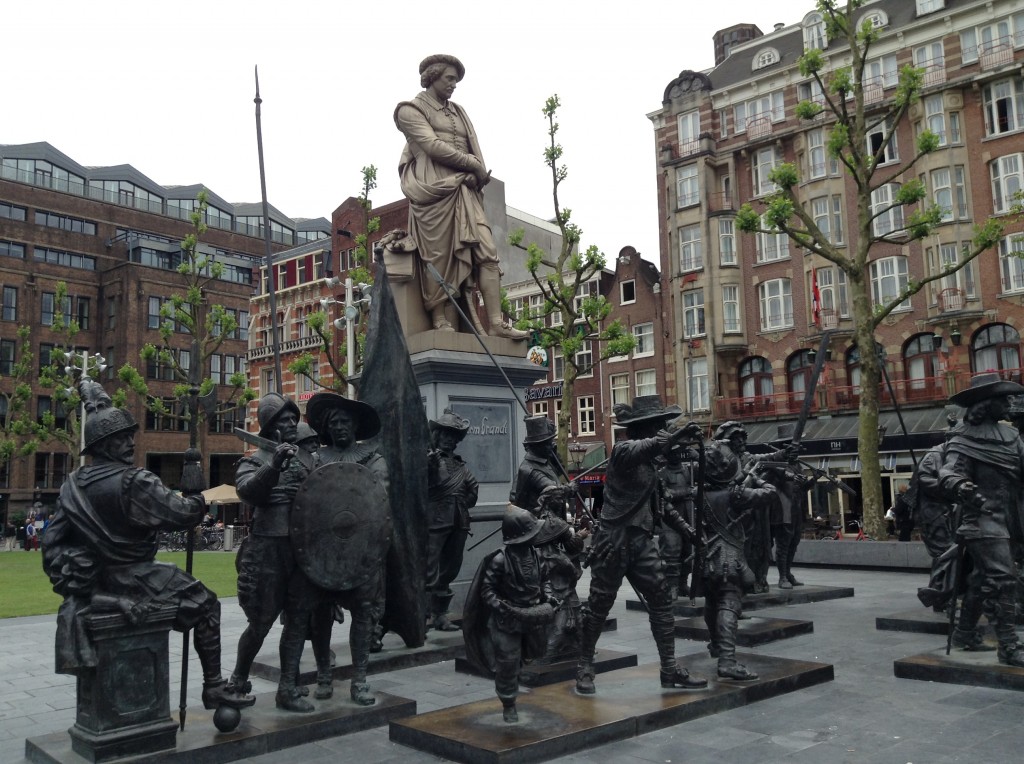 Rembrandt Plaza, where I spent the afternoon waiting for Tim, who never showed. Did I mention that Tim tends to wander off? I enjoyed a dish of salted caramel ice cream while waiting for him, however, so not all was lost.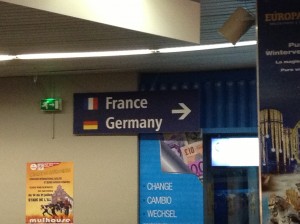 By the time Tim showed up, we had to head out to the airport and catch our next flight.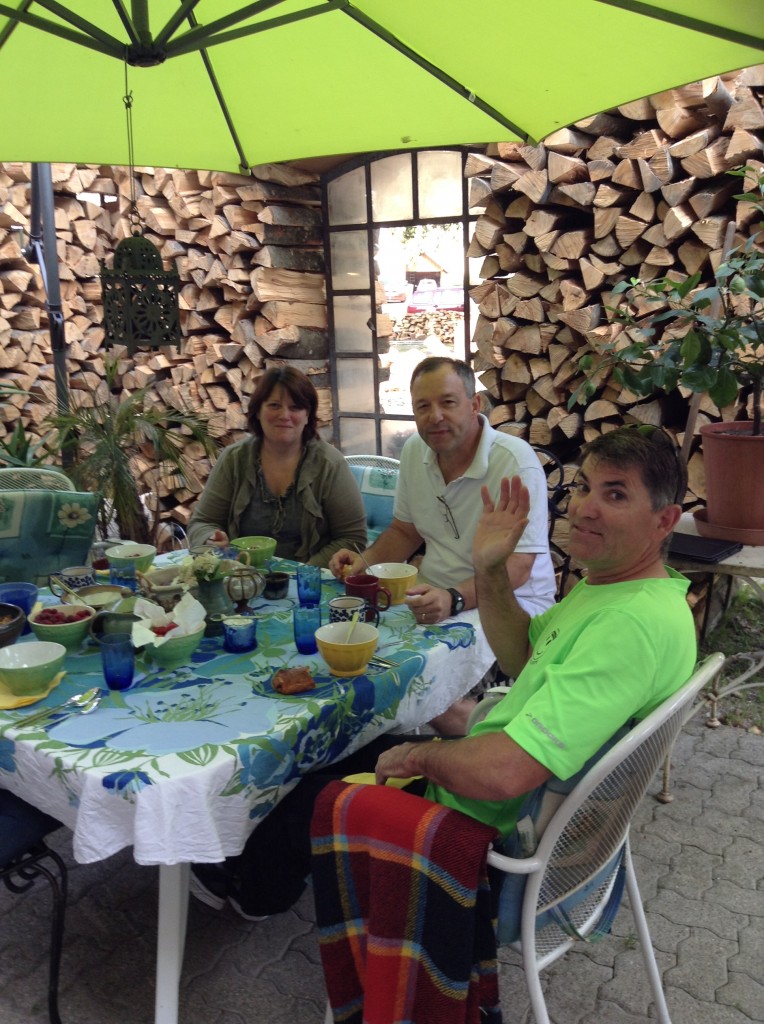 It was late when we arrived at The Art Factory in Kandern, Germany last night. But Mary Beth Holladay had a wonderful breakfast of homemade granola, yogurt and fresh raspberries waiting for us this morning. Rick had gone out early and picked those raspberries. Both Rick and Mary Beth are artists, which is evident in everything at the Art Factory, including and especially the food Mary Beth prepares.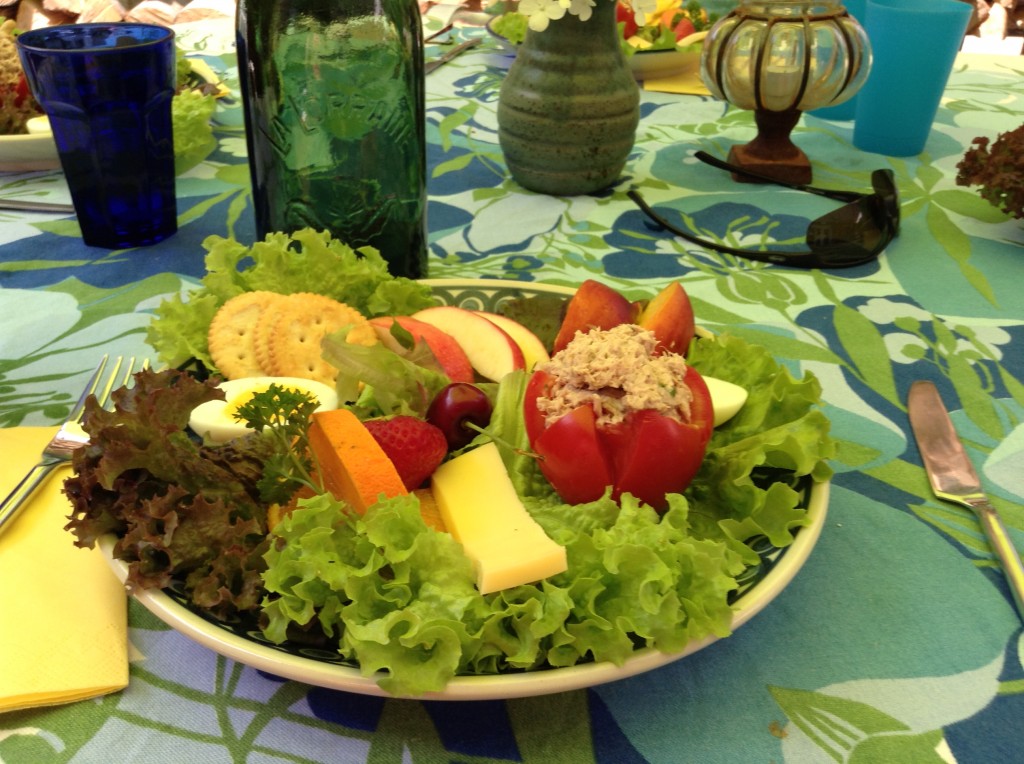 This was lunch. Guests come through The Art Factory often, especially this time of year. Some come for a day or two. Some for weeks. They come to work, to rest, to dialogue, and to take in the beauty of the town that is home to the Black Forest Academy.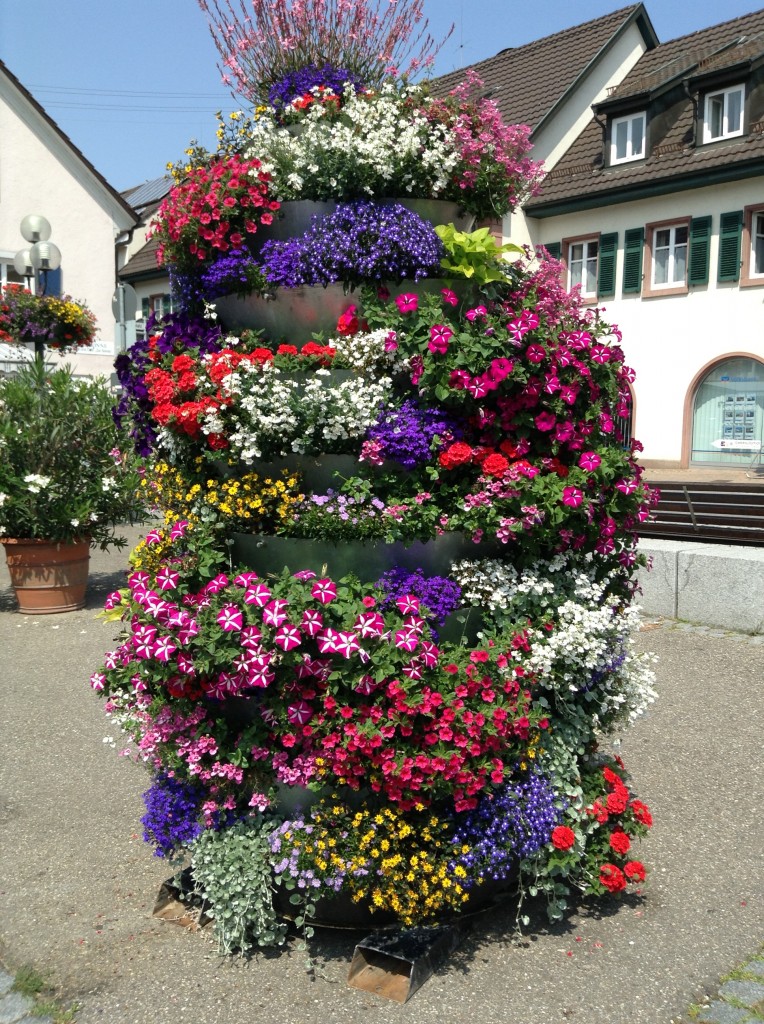 Kandern is a sweet village, exactly like what you would expect if you were writing a storybook about a German town. There are flowers everywhere.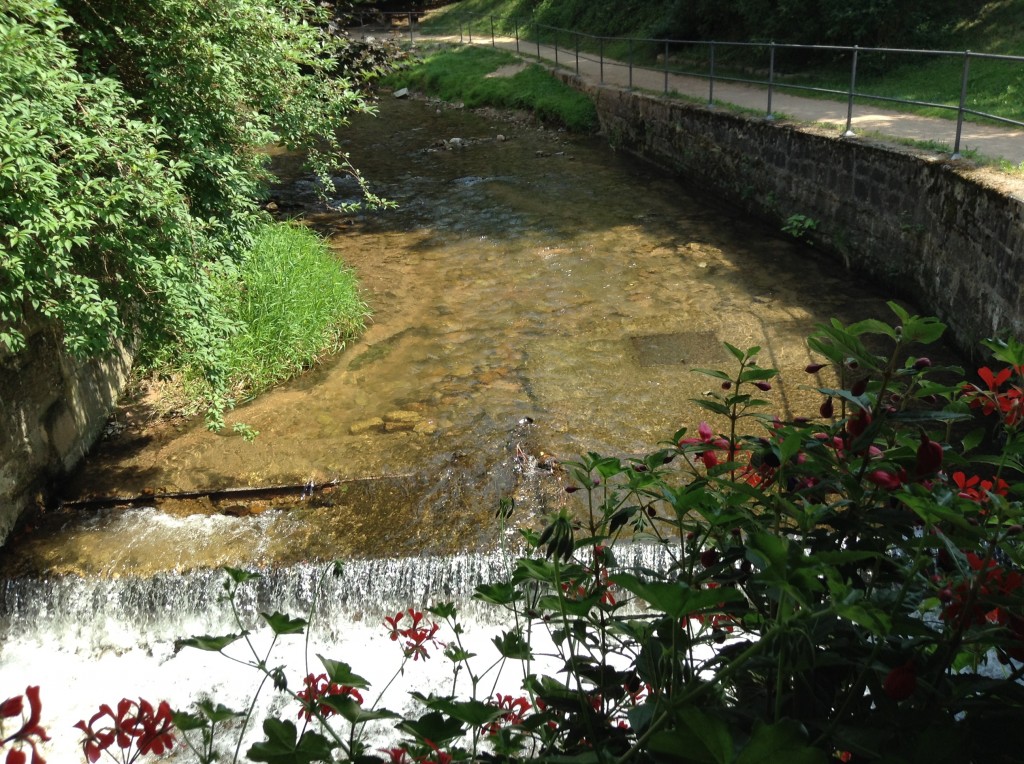 There is a creek of crystal clear water running through town.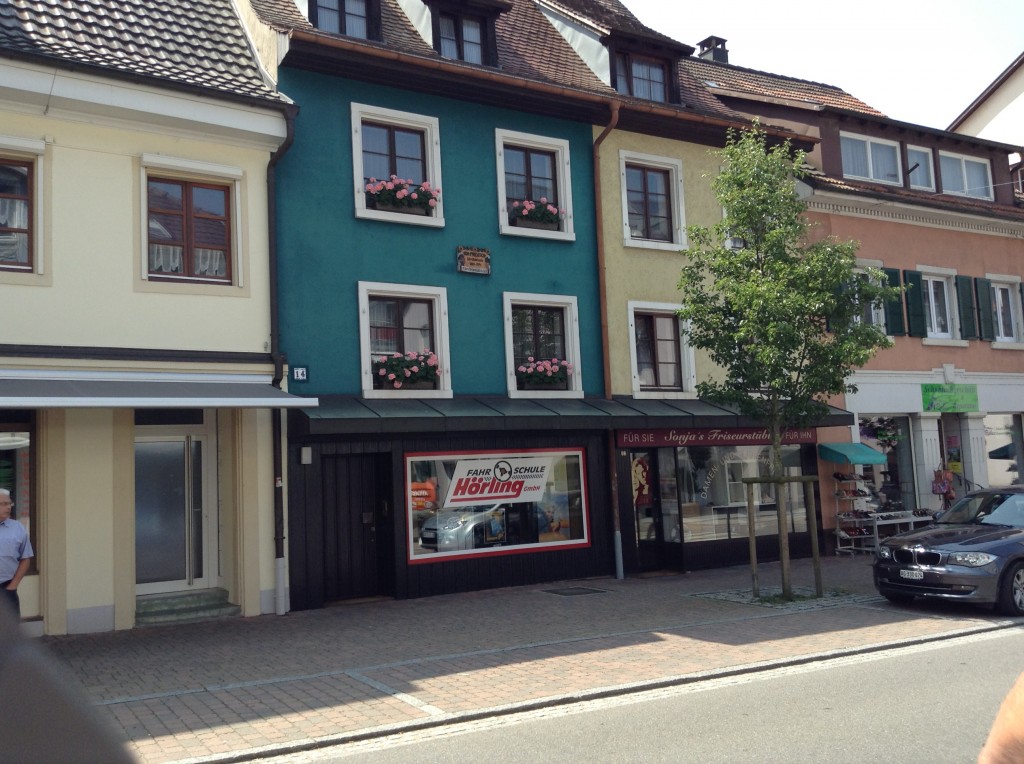 And rows of quaint stores where local goods are sold. You can buy red currants at the farmer's market, or pottery made from Kandern clay.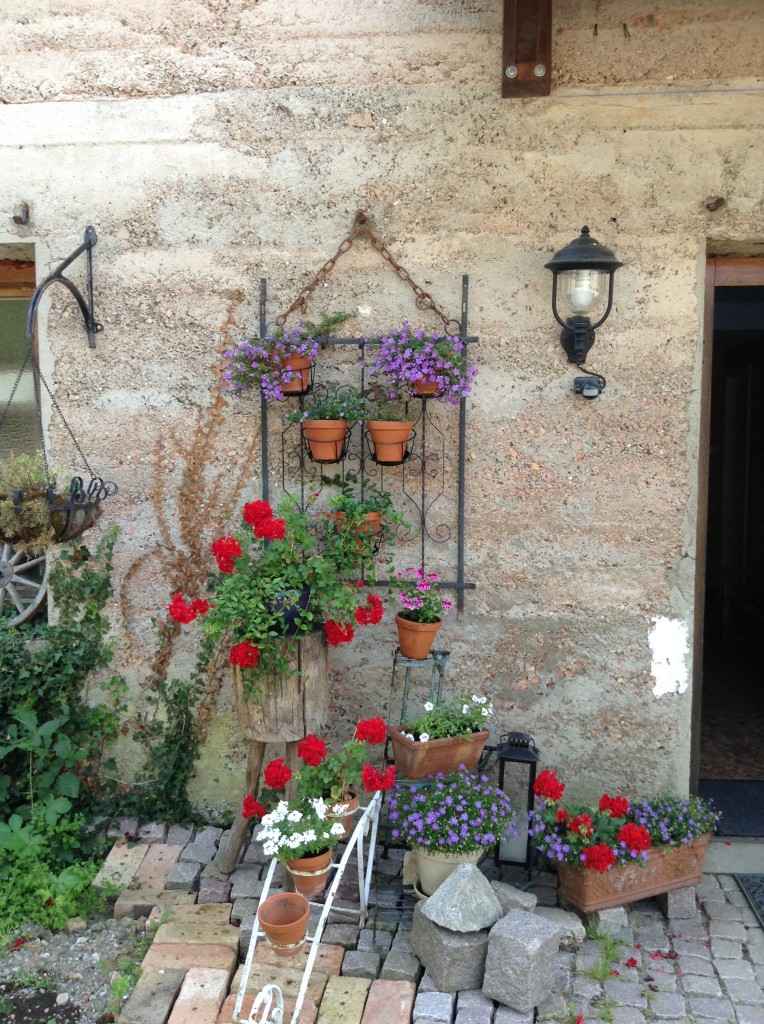 But back at The Art Factory, I learned that those local stores shut down between noon and two for the village quiet hours.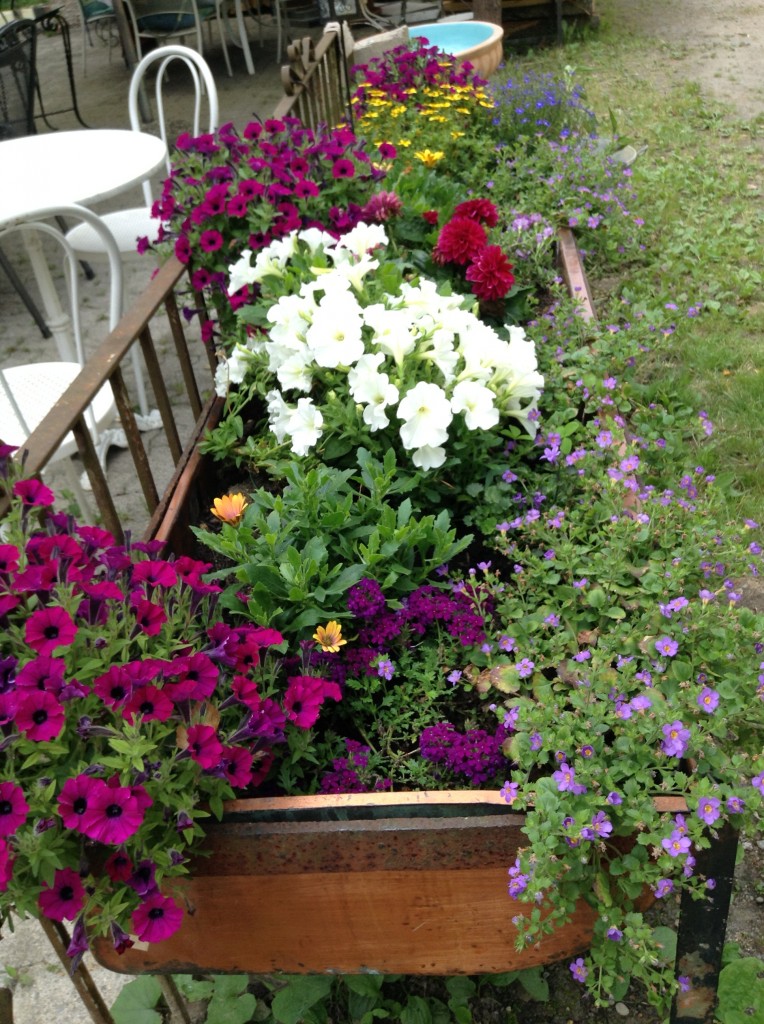 The official recommendation for quiet hours is between noon and three. During this time, you will not hear any motors running.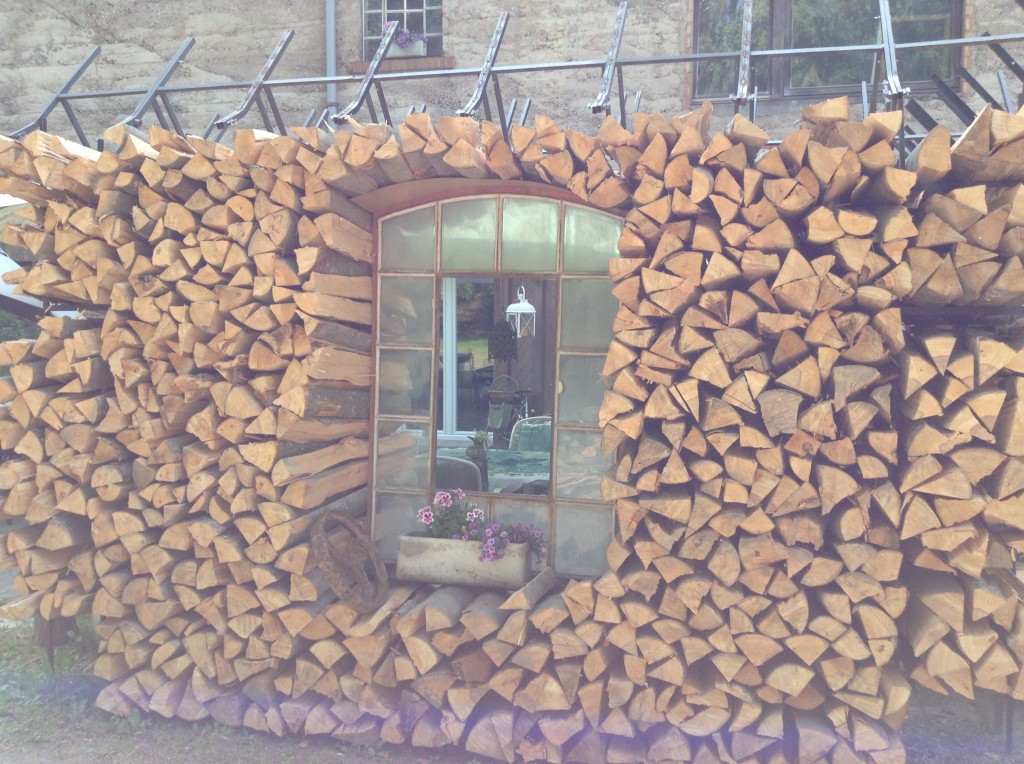 During quiet hours, people speak with their inside voices outside.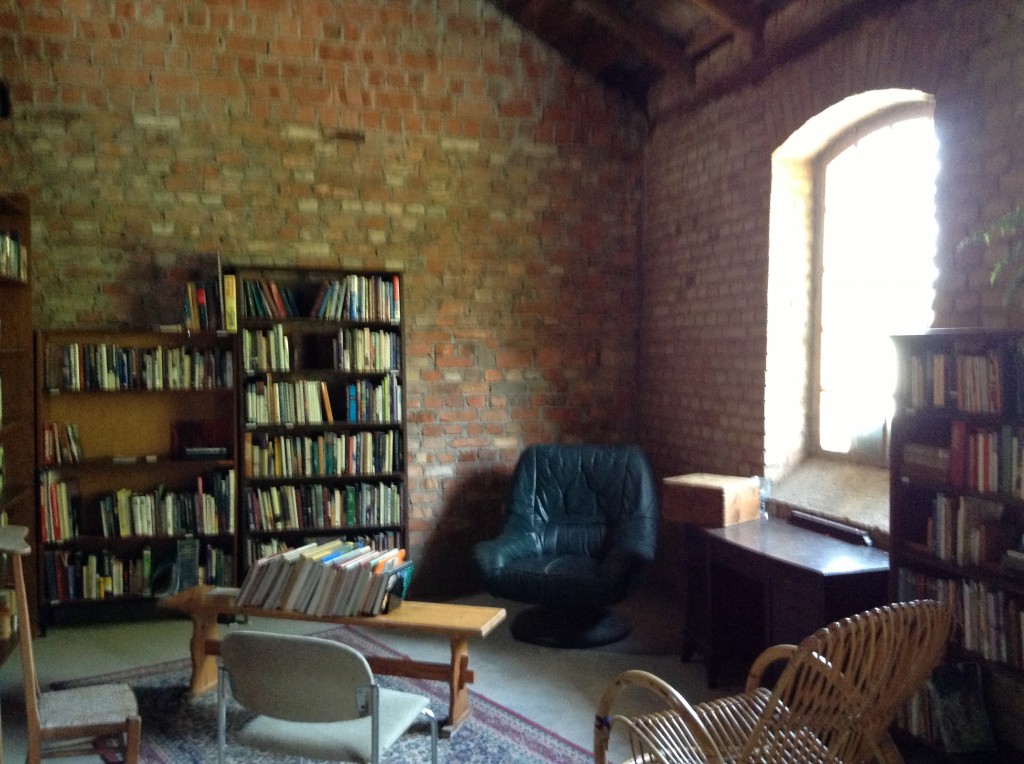 Quiet hours is the perfect time to sit in one's library and read.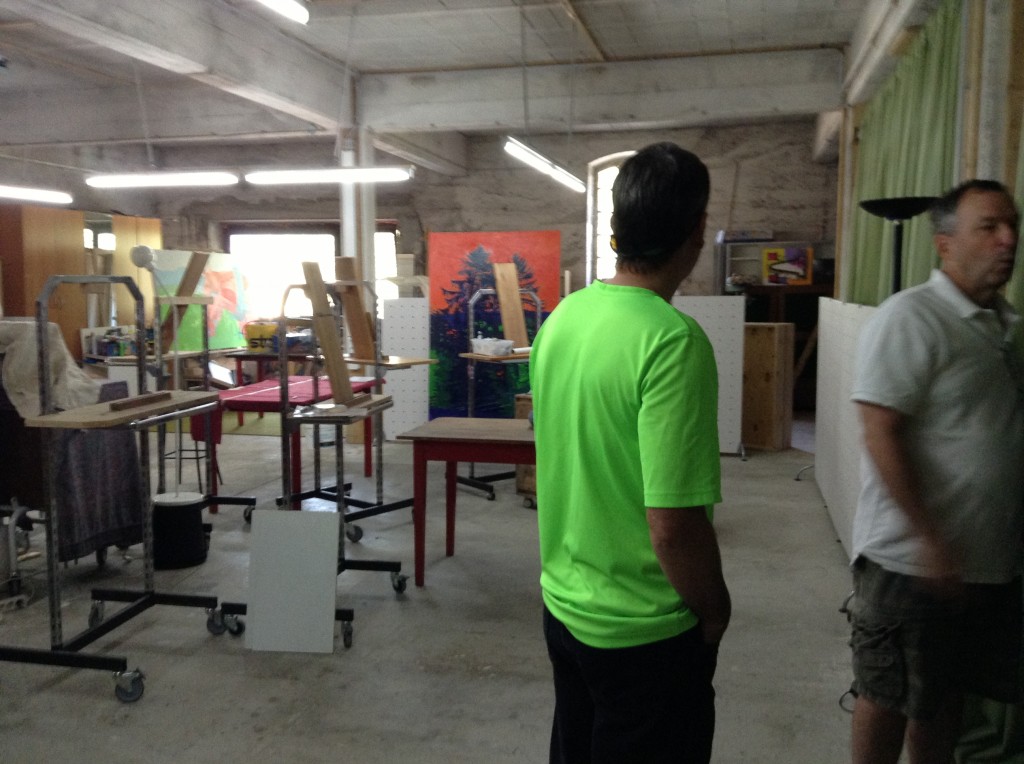 Or to contemplate art.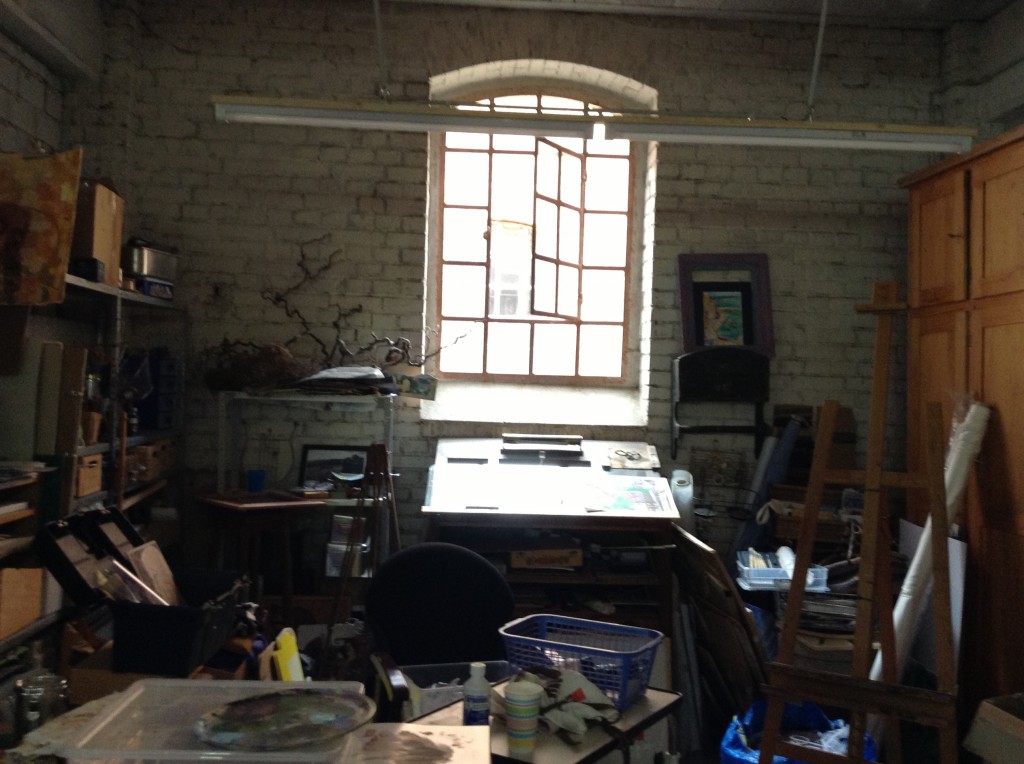 But not for actually working on it. One is supposed to rest during quiet hours, not work.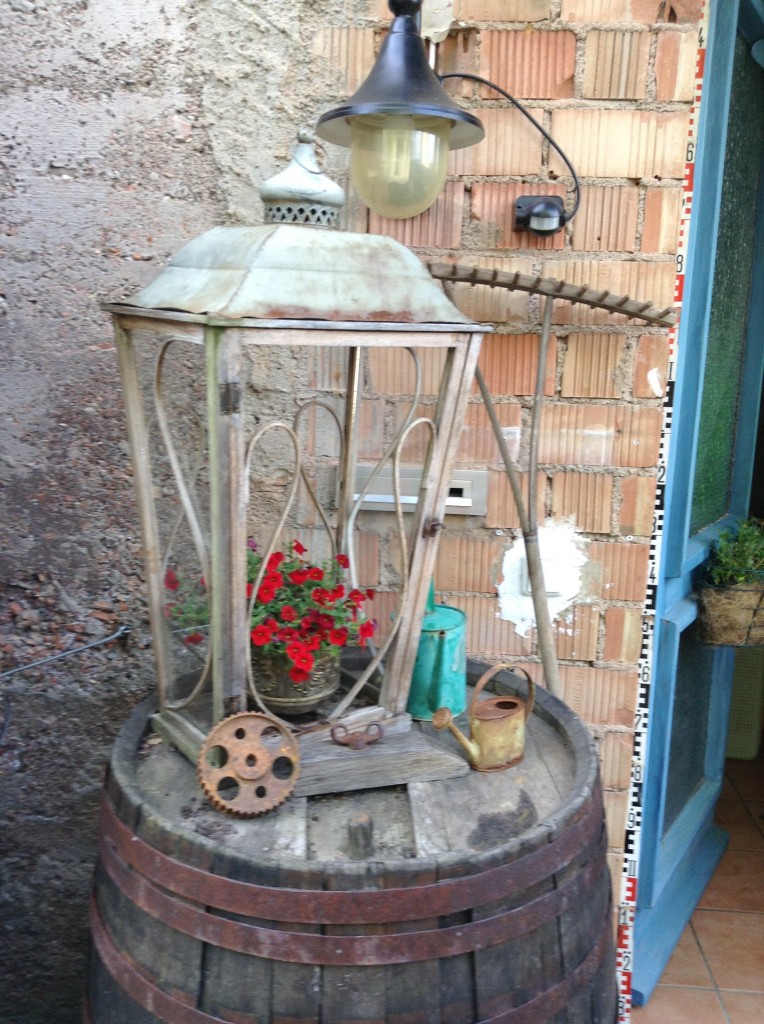 Villagers take quiet hours very seriously. There is a stilled hushness that even the birds seem to respect.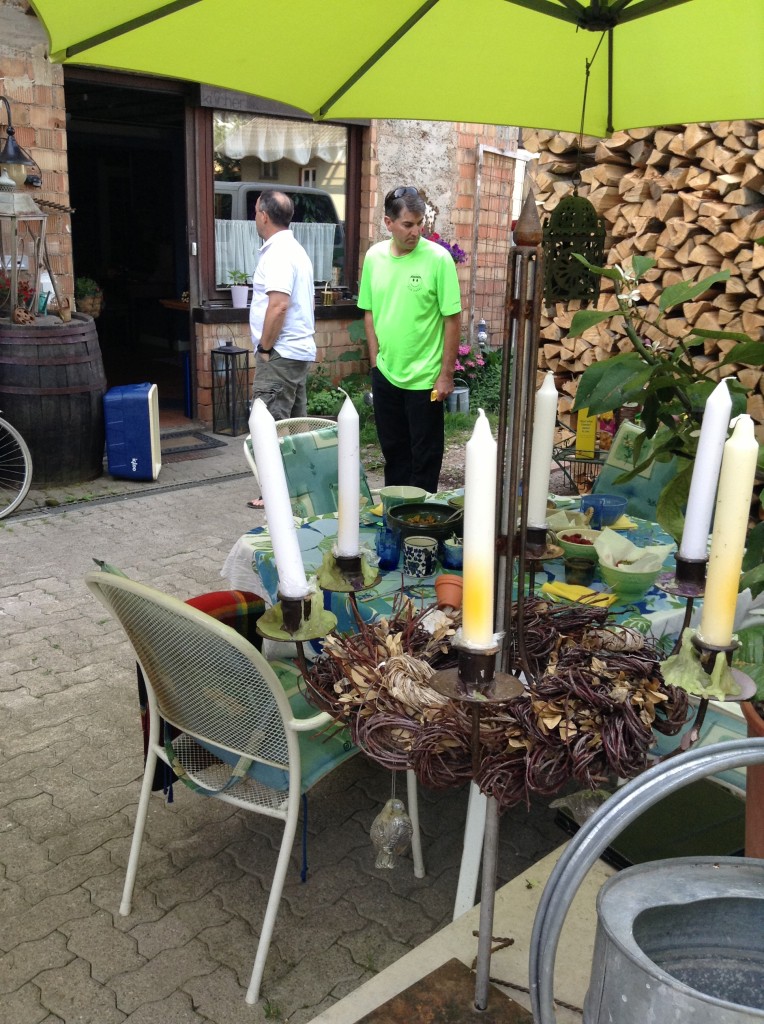 The church bells mark the end of quiet hours with a ringing that lasts for ten minutes, between 2:50 and 3:00 p.m., in true village fashion.
Can you even imagine how we would go about enforcing "quiet" hours? We are always so busy running around from one thing to the next. We lose ourselves in the process to make our lives count by always doing something that we consider meaningful.
We really do just need to be quiet, sit still, and listen more.
For it is only in such stillness that our creativity is finally able to rise to the surface, and speak to us.