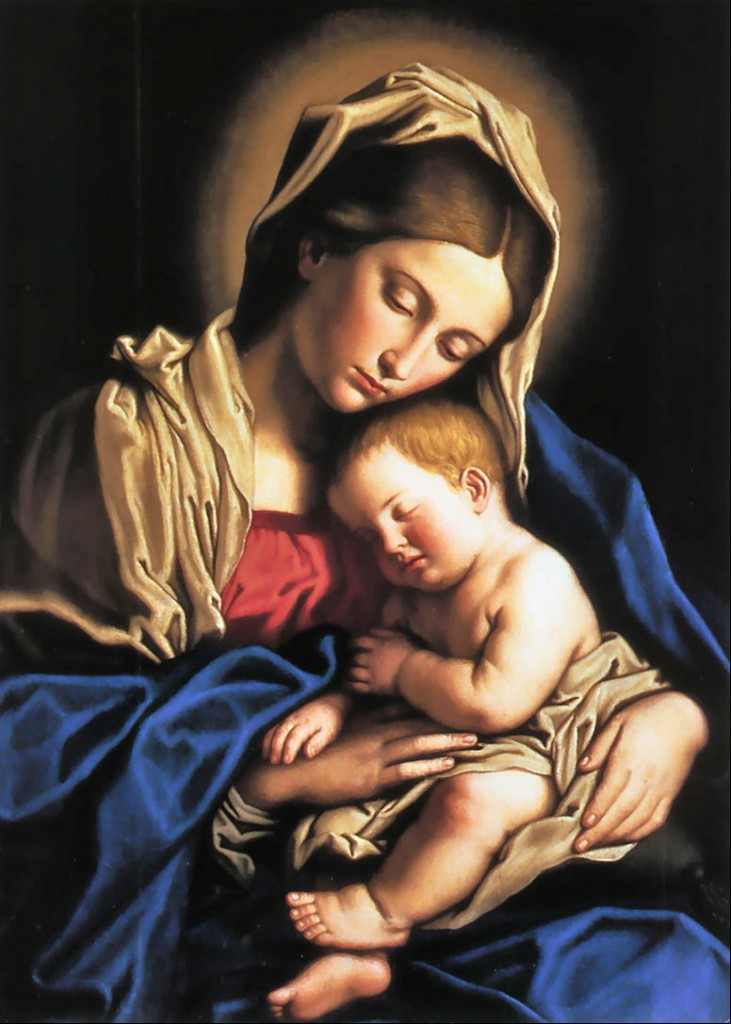 My mother loved Christmas. She made a big fuss over it every year. As daughter Shelby says: Giving gifts was grandma's love language.
Getting them was, too. Mama loved to give & get gifts.
When I got the call last year on Christmas Day telling me that Mama was dying, and that I needed to get to Seattle as soon as possible, Tim and I took off, leaving the kids and their spouses at home to deal with the rest of Christmas by themselves.
The snow on the pass was bad enough that Tim and I had to re-route through Portland, thus making an already long trip, longer. I don't remember much about the trip other than the glow of the computer light in the rig as I wrote my mother's obit. She had asked me to do it earlier and I was trying to get it done in time to read to her. I finished writing it by her beside on Christmas night. I never did read it to her.
But when I walked in the door on Christmas day Mama was still able to talk and the first thing she said was, "You didn't bring me a gift." I reminded her that I had given her one before I'd left Seattle to return home for Christmas. Still, I wish I'd thought to bring her one last gift.
I don't have a tree up this year and I haven't bought any gifts .. yet.
I'm sure I will get around to all that hoopla sooner or later but there is just no getting over how hard it is to face this first Christmas without Mama, given all the memories of our last Christmas together.
People tell me that in times the memories will become a sweet thing, something I will return to but I'm not there yet.
My father went to Vietnam on Dec. 19, 1965. I recall that first Christmas without him with the ache of the child that I was then. In the memoir about my father's death, I tell the story about how lost my brother and I felt as we wandered the neighborhood that Christmas morning, unsure about what children are supposed to do when there are no Christmas festivities going on at their home.
A young couple who knew our father had gone off to war invited Brother John and me into their home, where we watched their toddler open presents. We laughed and pretended to be delighted for that babe but in truth we just wanted our dad home with us. We wanted to be having our very own Christmas with our very own family.
A lot of children whose parents aren't gone off to war, whose parents haven't died, will wake up Christmas morning wishing for the same thing.
Kids whose parents are in prison.
Kids whose parents are hospitalized.
Kids whose parents have abandoned them.
Kids whose parents are drug addicted.
Kids whose parents are mentally ill.
Kids whose parents neglect them.
Kids whose parents abuse them.
Kids whose parents don't see them.
Can you imagine how painful it is for those children to see the Christ child in the arms of a loving and tender Mary?
Jackie Turner of California knows that kind of pain.
Jackie is a college student and 26-years old. She recently put an ad up on Craigslist: "I am looking to rent a mom and dad who can give me attention and make me feel like the light of their life just for a couple of days because I really need it."

Jackie offered to pay $8 an hour to rent a mom and dad for Christmas. Hear her tell her story here.
A victim of abuse and abandonment, Jackie said her childhood has created a void in her life that is especially painful during the holiday season. She wanted to be part of a family so much she was willing to pay to belong: "I've never felt the touch of my Mom hugging me and holding me. I don't know what it's like to look in my dad's eyes and feel love instead of hatred."
There are thousands and thousands of people in our cities and neighborhoods just like Jackie.
People who seem okay from the outside but are deeply hurting from within. People for whom the holiday season is nothing more than a reminder of all the joy that they are missing.
Local churches used to be the place where abandoned children could find family. It's the place I went to as a teen and formed family beyond. Those bonds remain some of the strongest and most faithful friendships of my adult life. I wish all the Jackies of the world could find the sort of church family I was blessed to have been a part of.
There are still churches today that are doing their level best to be that source of comfort and safety for people like Jackie. But, as every other social service agency in any community knows there are countless Jackies living among us. Here's what one respondent wrote after reading about Jackie on The Daily Mail:
Allison1, Glasgow, United Kingdom,
I am in a similar position. My mum recently died, my dad's dead, I have no brothers, sisters, nieces, nephews, no partner and no children. This will be my first Christmas alone. I'm reluctant to ask friends if I can go to their home and intrude on their Christmas when I hardly know their kids or other family members who will be there. So far no one has invited me. I just got back from Texas last week where I went to celebrate my 40th birthday alone as very few friends could commit to attending a party here that I was trying to organize. I had the best time in Texas, people were sociable, friendly and better than sitting at home in isolation. Those tv adverts of happy families gathered round a large Christmas tree in a perfectly decorated house – I don't know if that's meant to represent the average person or something we have to aspire to. I don't relate to it at all and it feels like a smack in the face to me as I'm sure it does to others. It's not just the elderly that feel alone.
It's just not the elderly that feel alone. All around us there are an overwhelming amount of people dealing with big gaping voids, cut off from family, loved ones, companionship… humanity.
They aren't taking out ads on Craigslist.
They sit alone in the darkness.
Too afraid to speak up.
Too timid to ask for a hug from a stranger.
Too broken to hope for a better tomorrow.
Too neglected to ever think they could be anything but a burden.
It's not that we don't care about the Jackies of this world.
It's that most of the time we don't even notice them.
We overlook them in their darkness.