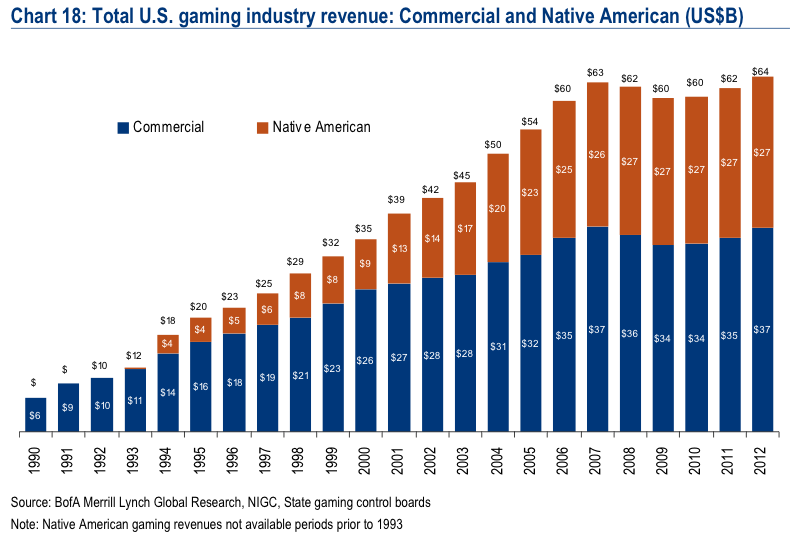 Speaking of addictions, consider the following from the Vancouver Sun:
Kendall, the B.C. chief medical health officer, found that gambling addiction more than doubled between 2001 and 2007 — the latest data available to him due to a lack of government monitoring, which in itself is damning — and that the province has done little to stem it …
One would conclude, after connecting the dots — the promotion of the most addictive forms of gambling, the enormous revenues those forms generate, the outsized share of those revenues coming from high-risk and moderate-risk gamblers, the pitiful amounts of funds dedicated to treat addiction — that we have a government that is not interested in curbing gambling addiction and is actively doing all it can to promote it as a source of revenue.
And the following from the New York Daily News:
According to the National Council on Problem Gambling, an estimated 2 million adults in the United States meet the criteria for "pathological gambling," and 4 to 6 million are considered "problem gamblers." It's an addiction found across economic classes, from lower-class Americans playing for their next paycheck to those wealthy enough to gamble away tens of thousands of dollars within a few hours…Contrary to popular belief, the gap between the number of male and female gambling addicts is closing …
Additionally, unlike a substance addiction, no physical signs point to a gambling problem. As a result, some refer to problem gambling as a "silent addiction" because it's easy to hide. "You can't smell blackjack on somebody's breath," says gambling counselor Lefkowitz. Sometimes, people don't learn their spouse has a gambling addiction until their car is repossessed or their house is in foreclosure.
And this from PBS:
Researchers call gambling the fastest growing teenage addiction, with the rate of pathological gambling among high school and college-aged youth about twice that of adults. According to Howard J. Shaffer, director of the Harvard Medical School Center for Addiction Studies, "Today, there are more children experiencing adverse symptoms from gambling than from drugs… and the problem is growing."