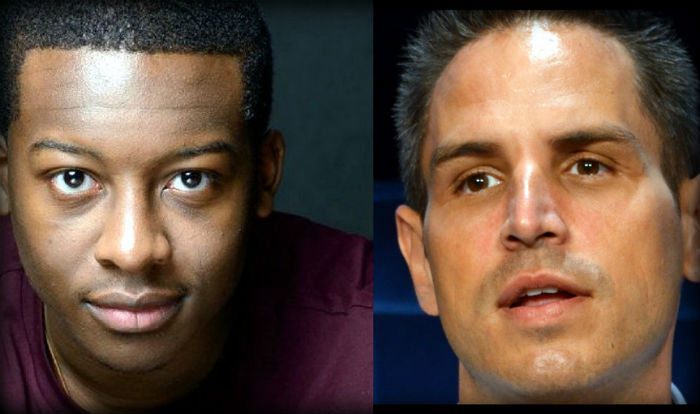 Is God on Facebook? A new pilot for CBS says yes, and He's just friended an outspoken atheist.
The executive producer for the project is Greg Berlanti, who was one of the E.P.s on The WB's excellent family drama "Everwood" (along with Mickey Liddell, whose company is behind such recent faith-based movies as "Risen" and "Forever My Girl," and the upcoming documentary "The Devil and Father Amorth"). In the wake of "Everwood," Berlanti has become a prolific TV producer, especially of such superhero/comics dramas as "The Flash," "Riverdale," "Arrow," "Legends of Tomorrow," "Black Lightning" and "Supergirl."
"God Friended Me" came to Berlanti Productions, based at Warner Bros. from writers Steven Lilien and Bryan Wyndbrant.
UPDATE 2/5: Per the Hollywood Reporter, Brandon Micheal Hall, star of ABC's short-lived "The Mayor," has been tapped to star as Miles, the atheist at the center of the story.
I contacted Berlanti, and he sent me to Lilien and Wyndbrant, who feel that the initial release about the show says it all for the moment.
From The Hollywood Reporter:
The project explores questions of faith, existence and science in what the network is describing as a humorous, uplifting drama about an outspoken atheist whose life is turned upside down when he is "friended" by God on Facebook. Unwittingly, he becomes an agent of change in the lives and destinies of others around him.
Raised Catholic (and still, as he told me once, an occasional Mass attendee), Berlanti is openly gay. While his shows do deal with LGBT themes, he has also, since "Everwood," shown a respect for traditional families as well and a willingness to deal with sensitive subjects in an evenhanded way.
So, I wouldn't jump to any conclusions over how faith will be handled in the pilot of "God Friended Me."
Interestingly, this marks the second time recently that CBS has been open to dealing with faith directly.
On Feb. 26, CBS premieres "Living Biblically," loosely based on "My Year of Living Biblically," Jewish writer A.J. Jacobs' nonfiction book about trying to live a year by the tenets of the Hebrew Bible.
In the TV version, executive-produced by Johnny Galecki ("Big Bang Theory") and showrunner Patrick Walsh, a self-described lapsed Catholic, the main character (Jay Ferguson) is a lapsed Catholic who, upon discovering his non-believing wife is pregnant, decides to spend the term of her gestation trying to clean up his life by following Bible precepts. Along the way, he has a rabbi (David Krumholtz) and a Catholic priest (Ian Gomez) helping him.
I've seen the pilot, and it's got some good qualities — and is far kinder to faith than I expected. I did a one-on-one interview with the Galecki and Walsh, and that will appear closer to premiere.
Image: Courtesy ABC/Wikimedia Commons
Don't miss a thing: head over to my other home, as Social Media Manager at Family Theater Productions; and check out FTP's Faith & Family Media Blog, and our YouTube Channel.