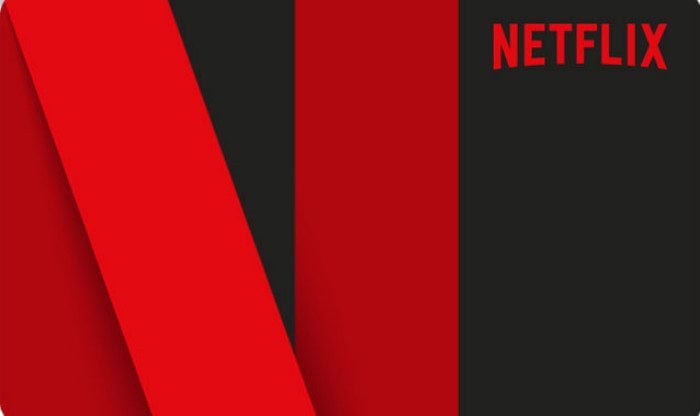 Much is made of one service or another being the "family-friendly Netflix" or the "Christian Netflix" or the "Catholic Netflix." Since Netflix seems to be going for maximum volume in original content, why can't Netflix just be the Netflix for everyone?
That's a question I posed on Sunday, July 29, at Netflix's day of presentations to the biannual Television Critics Association Press Tour in Los Angeles, to Nebraska native Cindy Holland, head of original programming for the streaming service. And here's what she said:
Look, it's a very important audience to us. It represents a significant percentage of the population, not only here in the U.S., but around the world. I grew up in a place that was very much steeped in those traditions, and I want to make great programming for my cousins and their families, too. So, it is something that we are focused on, really building out a robust slate of sort of family-friendly programming.
Then I asked her if there was anything in particular in the pipeline geared to that audience. And here's the answer:
Nothing that I can talk about today.
This is not to say that Netflix doesn't currently have family-friendly programming in its huge library of acquired programming. From cooking shows to documentaries to reality shows like "The Great British Baking Show," there's plenty of unscripted to love, along with movies and some scripted fare.
I'd also include former PBS and now Netflix show "Somebody Feed Phil," a food-centric, sweet-natured travelogue featuring "Everybody Loves Raymond" creator Phil Rosenthal. It's a little slow for kids, but teens and adults should find little to object to, as Rosenthal eats his way through different cultures.
But there's also "Anne With an E," Netflix's "woke" version of the classic novel "Anne of Green Gables." It's a dark take on the sunny original, with a lot of "modern" elements (read: having to do with current sex/gender/race controversies and trends). Here's what Paste Magazine had to say:
This show tramples the source material in a way that dilutes and arguably betrays the protagonist. What's the power in Anne's legendarily overwrought imagination once the world around her is darker than anything she could ever come up with? What's the point of scenic and linguistic fidelity to the time and place once you've powder-coated it with an incredibly unsubtle overlay of 2018 sensibilities? It's not postmodern, it's not sardonic, it's not playful, it's not transgressive. It's a ham-handed dissertation on "feminism" and "diversity" and how only the terribly, terribly outcast can ever understand when something is a good idea and it's sanctimonious twaddle that would have made the book's author break out in hives. And it's agonizing because it is visually lovely and incredibly well-acted sanctimonious twaddle.
The bulk of Netflix's high-profile original programming, from "Orange Is the New Black" to "Queer Eye" to "The Unbreakable Kimmy Schmidt" to "GLOW" — whatever you think of their quality (and several are well-done) — has no pretensions to being anything but older-teen-to-adult viewing.
The streaming service also has quality kids shows, including "Beat Bugs" and "Clifford the Big Red Dog" (which is getting a Netflix reboot).
It's that in-between area, the clean, wholesome show that kids and adults can enjoy together, that's thin on the ground among Netflix originals. As for outright faith-friendly or faith-based shows, Netflix is developing the mysterious-savior drama "Messiah" with Roma Downey and Mark Burnett, but that looks definitely adult-focused.
To be fair,  setting aside an outlier like NBC's "This Is Us," the whole-family type of shows aren't the trend right now. That space is mostly now owned by reality fare, especially competitions, such as "MasterChef Junior," "American Ninja Warrior" and so on. These are the kinds of shows that families truly gather around.
You can argue Hallmark Channel, but while their stuff is wholesome and suitable for whole families to watch, much is is geared specifically to adult females, grabbing males and younger folks as a secondary audience.
So, will Netflix develop the next "Little House on the Prairie"? Doubtful, unless it has a dark or "woke" twist, but considering its stock took a hit recently when subscriber numbers didn't hit a target, the streamer might be inclined to listen to the audience right now.
Images: Courtesy Netflix
Don't miss a thing: head over to my other home, as Social Media Manager at Family Theater Productions; and check out FTP's Faith & Family Media Blog, and our YouTube Channel.