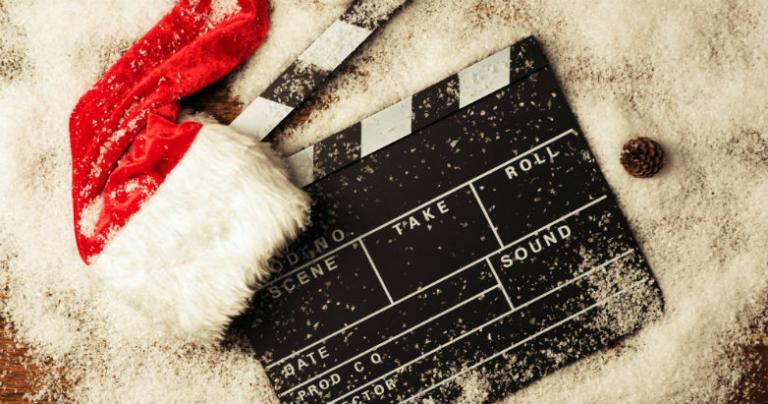 TV networks and studios have all gone Oprah Santa: "You get a Christmas movie! And you get a Christmas movie! And YOU get a Christmas movie!" But what do these movies actually have to do with Christmas?
The answer is, it depends on what you think Christmas is. If the season for you is all about lights, trees, hot cocoa, eggnog, Santa Claus, sleigh rides, reindeer, family gatherings, holly, snowmen and stolen kisses under the mistletoe, then that's all you need for a movie to be about Christmas. And there's no lack of movies stuffed to the rafters with these things.
If Christmas for you is just about the birth of Christ in a stable (or cave) in Bethlehem, then you've got a much shorter list.
Having loved many Christmas movies, and now written a couple (one optioned, and God willing, will be made), I take a more middle view (your results may vary).
Giving a movie the outer trappings of Christmas is fine. They're beautiful and evocative, but not absolutely necessary. Neither is showing the literal Nativity. I'm all for movies that do, but again, not a requirement.
A movie can even be about saving people from evil Eurotrash terrorists and still be a Christmas movie (click here to see my arguments in favor of Die Hard).
So, here are the five things a movie ought to have to put it squarely in the Christmas category (it need not have all of them — except for number one, which is non-negotiable — but it does need more than one or two others):
The film must take place in the vicinity of Christmas Eve/Day. It needn't be covered in an avalanche of velvet bows and evergreens, but Dec. 25 matters. It wasn't an arbitrary or borrowed day, and it needs to be there.
It should be about new life. Christmas, first and foremost, is about the birth of a child, the entry of a new human life into the world. Regardless of the circumstances, this is always a cause for celebration. The film need not be specifically about an infant, but it must at least be about a transformed life. See any decent version of A Christmas Carol. (which doesn't include the dark and twisted one on FX).
Love must be front and center. Not just eros, romantic love; but also philia, the love between friends; storge, the love in a family; and agape, the love for all mankind that imitates Christ's love. If a Christmas movie doesn't contain a depiction of honest, true love, then it's just so much tinsel.
Self-sacrifice — because it is for that purpose that Christ came into the world. He did not come for presents or parties or personal aggrandizement. He came to lay down His life for all mankind. The film could be that dramatic, but there is a beauty in all levels of sacrificing for others. As a reminder, read O. Henry's simple and magnificent The Gift of the Magi.
An element of sorrow or danger. From its beginning, Christmastide was a mixed blessing. Hard on the heels of the birth of Christ came the Slaughter of the Innocents, when King Herod ordered the murder of male infants and toddlers in his pursuit of the newborn King of the Jews. As much as it is a time of joy, Christmas can also be a time of profound sadness, even despair. Without the leavening of reality, a story is just cotton candy, not a proper Christmas cake.
A Christmas movie can be comedy, drama, romance, action, science fiction, animated, puppets, with supernatural elements or without, set in a snowy wilderness or a barren desert. It can be in the big city or a small town. It can include any sort of people, or animals, or even robots.
It's not the trappings that ultimately matter — it's the heart of the story. And that can be found right here.
A Merry Christmas to all, and to all a good night (and a good movie) …
Image: Shutterstock
Don't miss a thing: Subscribe to all that I write at Authory.com/KateOHare.