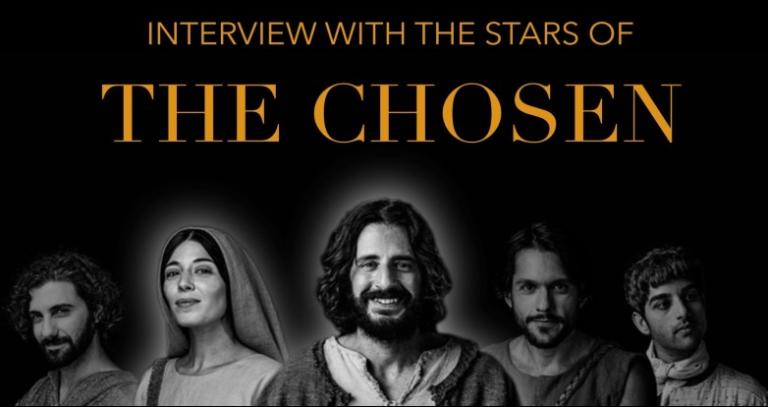 The Chosen stars Jonathan Roumie, who plays Jesus, and Elizabeth Tabish, who plays Mary Magdalene, recently joined me for a video chat. We discussed season 2, bringing Biblical figures to life, and a very chilly Sermon on the Mount.
Created by writer/director/producer Dallas Jenkins (click here for my season-one interview with him) and distributed by Angel Studios, the crowdfunded series dramatizes events from the Gospels. It weaves imaginative stories around Jesus' public ministry, including the Apostles, other disciples and people who meet Him along the way.
Without further ado, here's our conversation:
As you saw, Roumie, Tabish and I talked about the fabulous Jerusalem set, located in Goshen, Utah, and created for its own use by the Church of Jesus Christ of Latter-Day Saints. The Chosen can be seen on BYUtv, a production of Brigham Young University, owned by the LDS Church. More on that here.
The Chosen is available for free (viewers can make donations) via its own app and as part of YouTube presentations. Season one can also be streamed on Peacock, but BYUtv is the exclusive broadcast-TV outlet. The ad-free channel is carried on many cable and satellite systems and also offers programming via its website and free app.
As I mention in the video, season 3 is currently 56% funded. So, when it will premiere is anybody's guess. But, there are many ways to contribute.
Crowdfunding — raising money from many smaller donors — is one way to bypass the traditional studio system and funding models. Being new, though, it's an uphill climb. The Chosen will truly be groundbreaking if Jenkins and Angel Studios get the series all the way to the end.
But then, the end is also the Resurrection, so anything's possible.
Image: Angel Studios
Subscribe to all I write at Authory.com/KateOHare