Joseph Bottum is one of the nation's most widely published and influential essayists–in fact, earlier this year I reviewed his recent book An Anxious Age (spoiler: I loved it).
But did you know that he's also a composer? Apparently, Jody has been writing Christmas carols for several years. In a recent column on "The Font" at Patheos, Bottum explained why he writes Christmas songs:
"…We need what we lack, here in late modernity—a living connection with the past, a density of reference, a thickness of vocabulary, and an external world that glows with cosmic meaning…. In other words, a hunger for a metaphysically rich, supernaturally thick, emotionally wrought world is written across our age. And Christmas still provides it to artist and audience."
This year, a Nashville studio recorded two of Joseph Bottum's carols. I thought you'd enjoy this fresh approach to the Christmas story.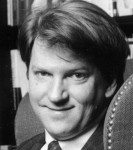 "Grace and Gladness: Two 2014 Christmas Songs" is available for downloading at iTunes and at Amazon. Official music videos of "Some Come to See the Lord" and "Joy Will Keep Us"are free to watch on YouTube. Joseph Bottum is a #1-bestselling writer of Kindle Singles on Amazon and author most recently of An Anxious Age: The Post-Protestant Ethic and the Spirit of America. Follow him on Twitter @JosephBottum.