American Moviegoers, if you didn't see 90  MINUTES IN HEAVEN on its opening weekend, get to a theater near you!  Giving Films' new movie opened in theaters nationwide on September 11.
THE STORY
The movie tells the story of Don Piper, a Baptist pastor who was in a deadly accident on January 25, 1989, when the Ford Escort he was driving was struck head-on by an 18-wheel tractor-trailer while crossing a narrow bridge. By the time rescue workers arrived at the Texas bridge where the truck had crushed his car, his mangled body had no pulse and paramedics believed that he was dead.
For the next 90 minutes, under the tarp which covered his crushed vehicle, Don experienced love, joy and life like he never had before. Don was in heaven. There, he saw many friends and relatives from his past, familiar faces gathered to welcome him into their joyful place.
But before that could happen, a fellow minister happened across the accident scene and sensed God calling him to pray for Don.  Despite the scoffing of Emergency Medical Technicians on the scene, he refused to stop praying.  And as he prayed, Don's heart began to beat, he returned to consciousness, and the man who had been "dead" began to sing–a modern-day Lazarus, albeit with catastrophic injuries.
Don suffered excruciating pain after returning to his broken body.  He underwent 13 months of hospitalization, 34 major surgeries and years of painful therapy and rehabilitation.  In the months following his accident, he kept his experience of heaven close to his heart.  Finally, though, he began to open up to his friends and his wife Eva about his experience.
THE STARS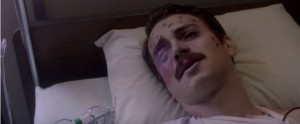 Hayden Christensen becomes Don Piper in the film–his face a canvas for the superlative work of make-up artists who create a truly macabre visage for the badly injured man.
Christensen, who starred in Star Wars and Jumper before accepting the lead in 90 Minutes in Heaven, faced the unusual challenge of depicting emotion and character, while depicting a bedridden and barely living man.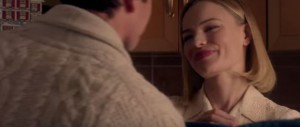 Kate Bosworth, who played the role of  Don Piper's wife Eva, is elegant in heels, a throwback to a generation which eschewed jeans in favor of a matching ensemble. Kate plays a loving wife and mother, a strong woman who just once, in the take-out line at McDonald's, loses control and allows her grief to overcome her.
Jason Kennedy, E! news correspondent, plays Don Piper's good friend David Gentiles, who encouraged Don in his hospital bed and garnered prayer support around the world.
Christian music artist Michael W. Smith plays family friend Cliff McArdle, who is a comfort and an aide to Eva Piper as her husband lay in his hospital bed. With his son Tyler Smith, he composed the musical score for the film.

Fred Dalton Thompson, politician and actor best known for his role role as Manhattan District Attorney on NBC's long-running television series Law and Order, played Don Piper's friend in ministry, Jay B. Perkins.
MY THOUGHTS
There are parts of 90 MINUTES IN HEAVEN which are difficult to watch. It's hard to see a man suffer such traumatic injuries, and face such an extended and painful rehabilitation. It's just as hard to watch the pain his frightened family experiences, as they hope and pray for his recovery.
At the same time, it's compelling. Don Piper's true story has been told in a best-selling book, and although I was familiar with its premise–that Piper had seen the gates of heaven, and had encountered loving people from his past waiting for him there–I appreciated seeing the filmmaker's interpretation of that ineffable experience.
The three children who played the young Piper children—Elizabeth Hunter (as Nicole Piper), Hudson Meek (Chris) and Bobby Batson (Joe)–were endearing.  And the kind nurse Deena Beasley brought comic relief and injected hope during some scenes of excruciating pain in St. Luke's Hospital. Dwight Yoakam as the eccentric lawyer "I'm your beau" Cecil Beaumont lightened what might have been a very heavy film.
There's a satisfaction that comes from watching a faith-based film. Even better, when the film is well produced and professionally acted, there's a joy that finally there's something for us on the big screen, something that a Christian audience can appreciate. 90 MINUTES IN HEAVEN is that film.