I've been away from the computer lately–but not away from the news. Just thought I'd pop in here to comment on a few items that caught my eye: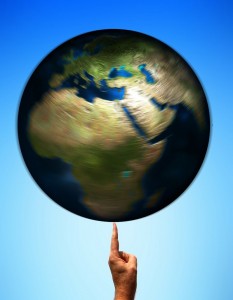 HOUSE VOTED TO BLOCK PLANNED PARENTHOOD FUNDING
It seems so obvious: The federal government should immediately defund Planned Parenthood. We've seen Planned Parenthood executives and abortionists exposed as the heartless murderers and scofflaws they are–slicing open the head of a breathing, moving fetus; selling aborted baby parts for profit. Why wouldn't any fair-minded citizen scream in horror at what's been going on in their own towns.
So the Republican-led House of Representatives, by  a majority vote of 241-187 which followed party lines, voted to clear the Defund Planned Parenthood Act. The bill, which was introduced by Rep. Diane Block (R-TN), would shift Planned Parenthood's federal payments to thousands of goveernment-backed community health centers, ensuring that women would not–as pro-abortion Democrats have warned– lose their access to health care. That's the GOOD news!
The bad news, which will likely follow next week, is that there is not a strong enough majority to enact the bill. Senate Democrats have sufficient votes to block it; and even if it were to clear that hurdle, President Obama is ready with his pen to veto the measure. At least for today, though, we celebrate.
VATICAN PUSHES BACK AGAINST WHITE HOUSE'S ANTI-CATHOLIC GUEST LIST
Bad news: The Obama White House has thumbed its nose to Pope Francis, inviting a medley of anti-Catholic activists to its "welcome" ceremonies for Pope Francis next week. Included on the guest list for the pope's White House visit are a potpourri of interesting characters including several trans-gender activists; a dissident, pro-abortion nun, Sister Simone Campbell; and the first openly gay U.S. Episcopal bishop, Gene Robinson.
Now, though, the Wall Street Journal reports that the Vatican has taken offense, recognizing the pitfalls in permitting Pope Francis to be photographed with people whose personal lives are antithetical to Catholic teaching. The WSJ reports:
According to a senior Vatican official, the Holy See worries that any photos of the pope with these guests at the White House welcoming ceremony next Wednesday could be interpreted as an endorsement of their activities.

…The presence of these figures is especially irritating, the Vatican official said, because it isn't yet clear if the White House has invited any representatives of the U.S. anti-abortion movement, traditionally a high-priority cause for the U.S. bishops.
It remains to be seen how this problem will be resolved. The invitations have already been extended; but I'm glad to see the Vatican officials refusing to permit the President or his supporters to use the occasion to obfuscate Church teaching.
BEN CARSON NUDGES TRUMP FOR TOP RANKING
Following this week's debate, former neurosurgeon Benjamin Carson has moved up in the polls–now scoring only four points behind the Republican pack leader Donald Trump.
Using a mathematical formula that must be beyond my pay grade, Rasmussen Reports predicted:
…that 59 percent of likely Republican voters believe Carson will end up on top after the primary and caucus season is over next year.

He is closely followed by Donald Trump, at 58 percent, Carly Fiorina at 41 percent and Jeb Bush at 40 percent.
That's what 198% of the voters think. I don't understand that, but perhaps you do. In any case, the diplomatic statesman Ben Carson is catching up with the pompous and overbearing Donald Trump, and may even pass him up before the next debate in October. One can hope.