Connect with Hekate as Kleidoukhos, Keeper of the Keys of the Universe, in this ritual.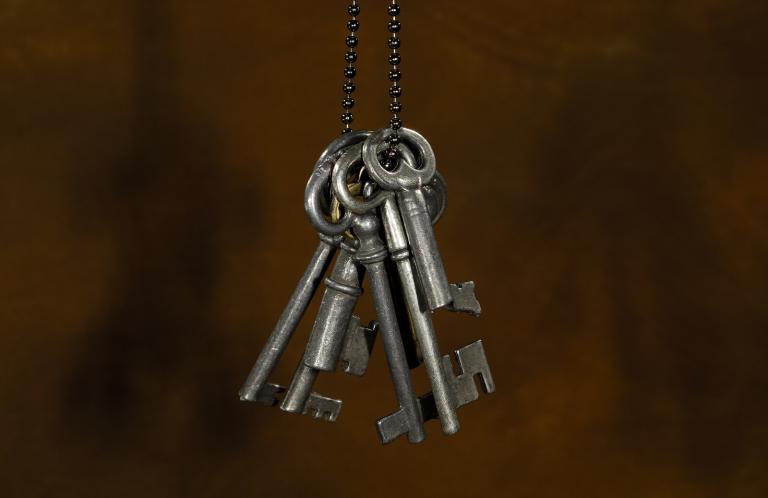 Hekate's Nine Keys Ritual
Calling upon Hekate for her help while honoring her is referred to as petitioning. I used three black keys for her Under World aspects, with each one representing a different energy. The three red keys are for her middle world characteristics and the three white are symbols of upper world Hekate.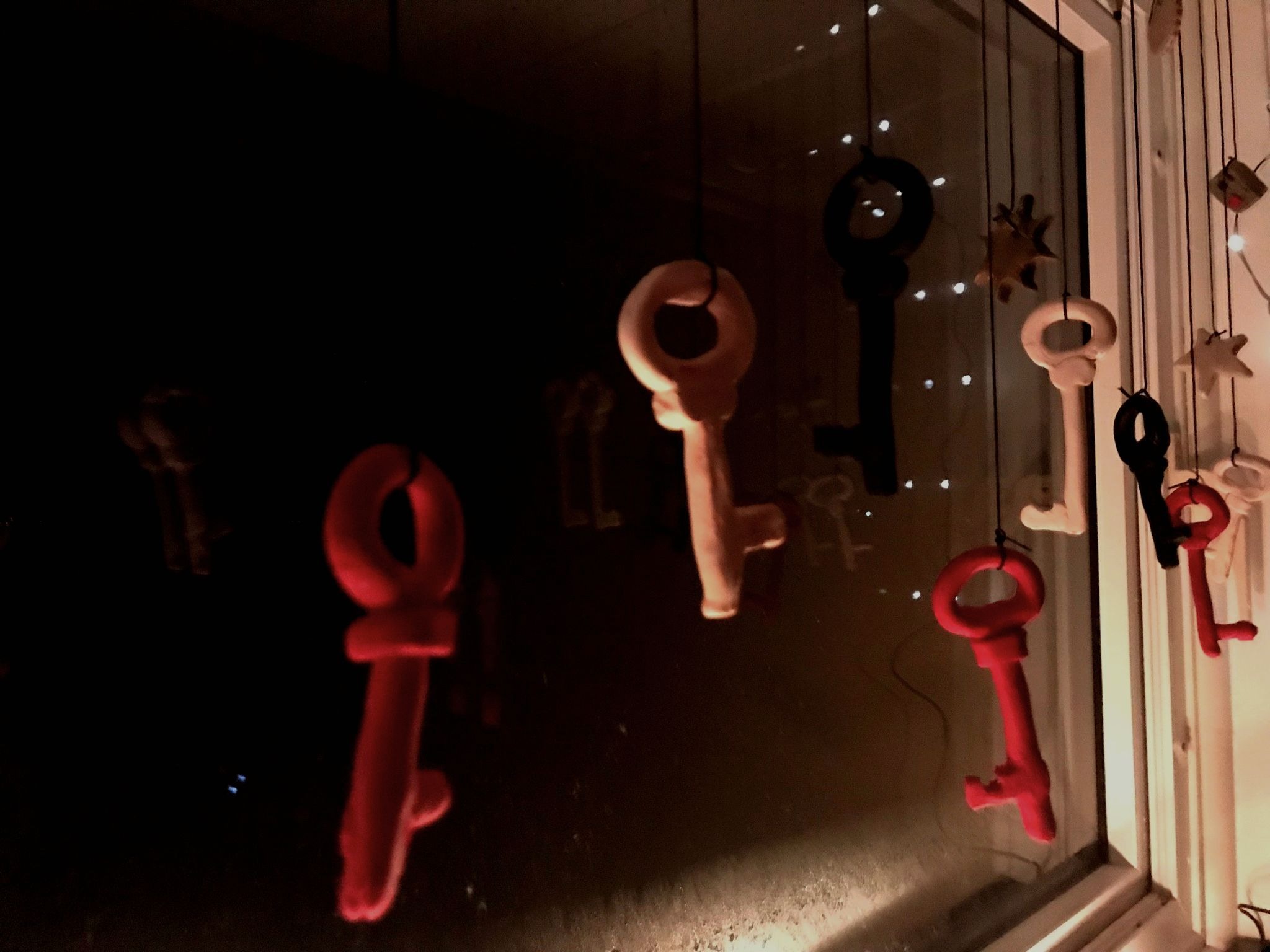 The exaltations are a way to evoke Hekate into your space. Start this working as you typically do, with purification and circle casting. After the exaltations, move onto your specific intentions/incantations for your spell. I haven't included mine since they are personal.
I did this spell on the full moon although I didn't draw down Hekate's Moon in any overt way.
As I tied each key onto the frame using three knots, I recited the appropriate epithet and exaltation:
Underworld Exaltations:
Hail Hekate Chthonia, The Earth,
You are the ground on which we walk.
Hail Hekate Nykhia, The Night Walker,
You are our protector as we walk through the night.
Hail Hekate Skotia, The Darkness,
And You are the night, itself.
Protect us, Mighty Queen.
Middle World Exaltations:
Hail Hekate Enodia, The Way,
You are the path on which we walk.
Hail Hekate Empylios, The Gate Keeper,
You guard the entrances to the worlds,
Hail Hekate Hegemonen, My Guide,
And You guide us along our path.
Guide us Mighty Queen.
Upper World Exaltations:
Hail Hekate Adolos, The Brightness,
You are the light in all things.
Hail Hekate Pammetor, Mother of All,
You are the creatrix of all things,
Hail Hekate Soteira, The Savior.
And You light our way.
Light our way, Mighty Queen.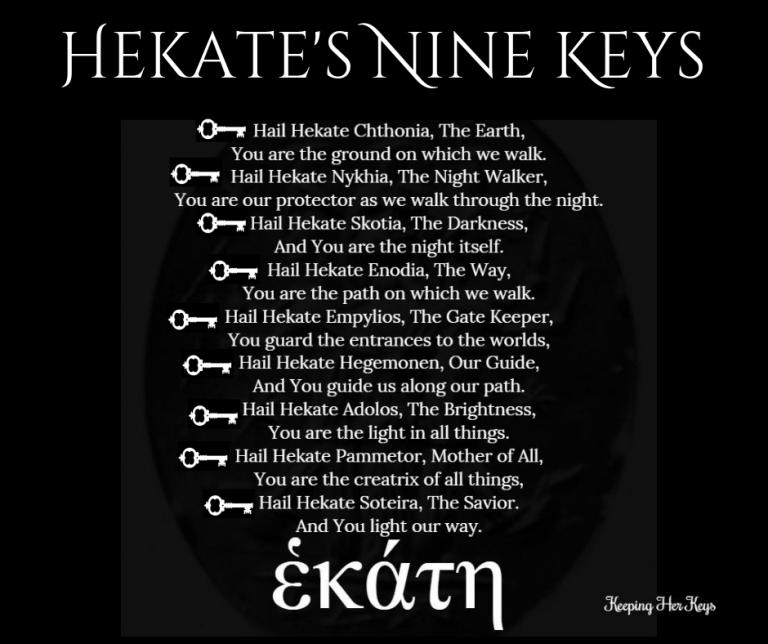 When I finished with the keys, I tied on our personal symbols using three knots while chanting my intentions for us as a family and as individuals.
I hope that my witches' ladder will inspire you to get creative with your own displays of devotion, rituals, and spells. The magickal things we make from scratch are the most meaningful and powerful!
More creative ways to do Hekate's Witchcraft can be found in my ever-growing article here.
You can start this spell by evoking Hekate. Read my all-purpose evocation here.
More ways to connect with Hekate can be found here.
Drawing down Hekate's Moon guidelines can be found here.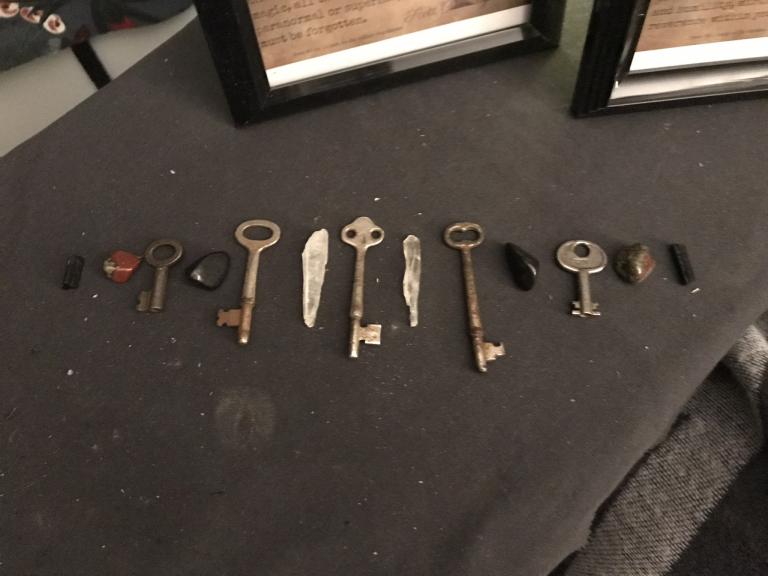 Come celebrate Hekate with me at Keeping Her Keys.