Brilliant at hiding their true evil, psychopaths walk among us in the pagan and witch worlds, inflicting harm wherever they go. Typically leaders, they wear the robes of leadership to disguise their evil nature. We're left dealing with the hurt. The way to protect ourselves is to know the signs before it's too late.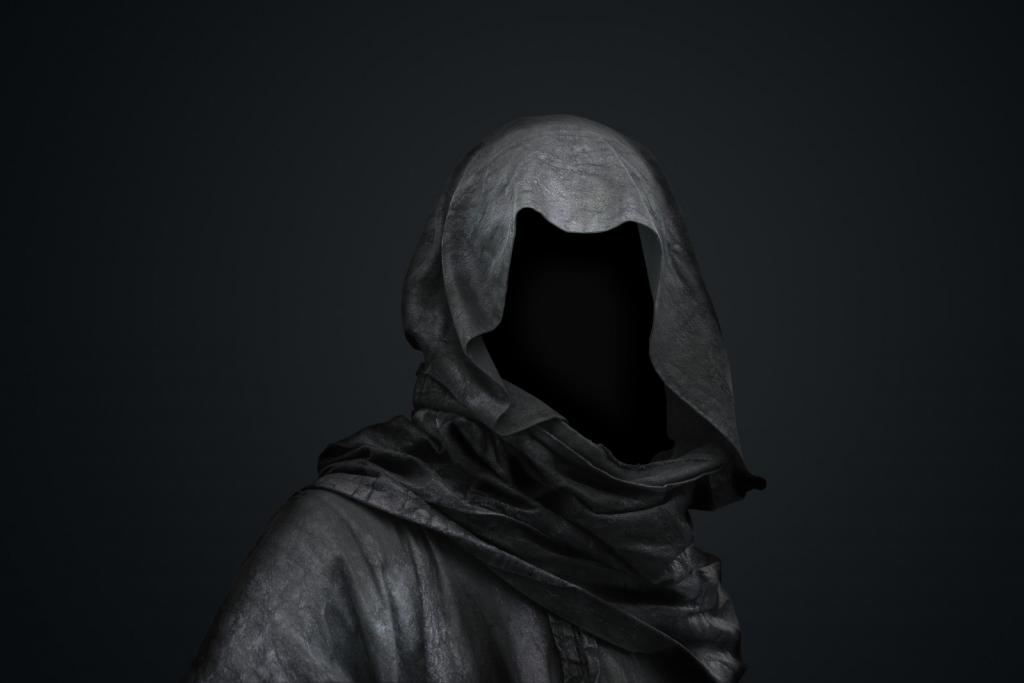 There always seems to be a fresh story of a psychopath in the pagan, occult and witch communities. Victims are left hurt and confused. Often their communities fail to support them, instead embracing the psychopath. While dealing with the aftermath in a healing way is a good idea, a far better approach would be to just end the rampant practice of tolerating them. If someone seems manipulative, they almost always are. Why is it that we fail to trust our judgment, or, worse yet, that of the victims?
In paganism, we embrace a certain amount of eccentricity. Psychopathy is not that. A lot of times, people get drawn into pagan, occult and witch communities because they are deeply wounded. Psychopaths go where the wounded are. They are slick manipulators that prey on the weak.
Why is it that in the pagan, witch and occult worlds there are so many psychopaths and predators to be found? From sexual violence to guru witches, it seems like I hear another tale of abuse every week. It's easier to point the finger at the psychopaths, but we need to equally turn our attention to the rampant tolerance for their behavior. Standing by doing nothing, minimalizing abuse, and victim blaming are just as damaging, if not more so.
In Perfect Love & Perfect Trust?
Trust in a group as a safe space is not easily restored. How can I feel protected in a place that willingly let me be treated so horribly? My experience is far from unique. I've heard more stories of predatory behavior being tolerated than I can count. Leaders out of control, emotionally and verbally abusing their community members. Being a Guru Witch, screaming insults at people while demanding they give them money, time, or their bodies. That's far from perfect love and perfect trust.
Then there's the sexual abuse that never seems to end. Yet another serious allegation of sexually predatory behavior by a Pagan leader has come to light. This time it hits a bit too close for comfort since the accused is a sort of colleague of mine.  While I wish I could write that this is a rare example of predatory behavior, the opposite is true.
These toxic individuals often come dressed in the robes of leadership, as priests and teachers. It's time to drag them – and our denial of their commonality – into the bright light of the Full Moon. As long as we put up with them, they remain faceless rendering them able to re-invent themselves so they can find fresh victims. Inaction is just as bad as inflicting trauma.
Because some forms of paganism embrace sexual behavior as part of ritual, these psychopaths take full advantage by manipulating others into sex magick and rituals. It is absolutely disgusting.
Psychopaths & Predators
Picture this: A group of witches sitting around the fire celebrating the beginning of autumn. Our conversation turns to the revelation by a respected witch regarding her horrible experiences at the hand's of sexual predators in the pagan community. I completely believe her allegations. There's absolutely no reason to lie, and so many more to remain silent. I don't have any experience with most of the people on her list, except for one. She called him by name when he commented on her post. While this sounds outlandish, it's actually quite typical of sexual predators, many of whom see themselves not guilty of anything. Psychopaths believe there is nothing wrong with their behavior. They are brilliant gaslighters who convince us that we are to blame, not them.
The thing with this individual that truly disturbs me –  in addition to these allegations –  is the way that he has passed himself off as a legitimate intellectual. He's a wannabe one at best. Inflated claims and publications in sort-of-academic journals all used to create the illusion that he is an acclaimed academic. 
When I put the allegations + his long standing pattern of self aggrandizement together, it equals a revealing profile that is often found in sexual predators. He's a psychopath. The most upsetting thing of all is that he is hardly unique.
Know the Signs & Get Out
Honestly, if you want to know what a psychopath looks and acts like, just watch
Donald Trump in action
. He's a classic case study in psychopathy. Here are some of their traits and ways you may feel:
Psychopaths are excellent liars. What they are even better at is convincing us that they didn't say or do what we know they did. This is gaslighting.
Psychopaths, especially the narcissistic ones, are ALWAYS looking for help. They need your time, money, knowledge or body.
Their abuse includes rages, silent treatment, trivializing, verbal, emotional, physical and sexual abuse. Problem is they are so good at the manipulation, we often don't even know we're being abused until it's too late.
Being with the person is very intense. Psychopaths are very charming. They offer us whatever we need to hear in order to get their way.
After you've left them, you feel stressed, depressed and anxious.
You start acting out of character because of them, lying to others, doing things you don't believe in.
They question your sanity, judgment and health when you try to hold them accountable.
You begin to think that you're the crazy one.
Other people in your group are charmed by them. They don't see them for the psychopath that they are.
If this list resonates with you, then I urge you to get away from the psychopath long enough for you to clear your head. You'll probably have to leave the group if that's how you met them. Change your phone number, social media accounts. Do whatever it takes. Never question your judgment.
If you've got a psychopath in your group, know that they won't stop until everyone is traumatized. It's what they do. They are impossible to change because they fundamentally don't believe that there is anything wrong with them. Don't make excuses and blame the victims. Be strong.  If the psychopath is the leader of the group, offer support to their victims and get out.
The only way to deal with a psychopath is to get all the way away from them. 
Read Thirteen Types of Toxic Witches to learn more.
More about traits of psychopaths can be found here.
Connect with Keeping Her Keys on Facebook. Join The Witches' Realm for support and resources on recognizing and recovering from a psychopath.