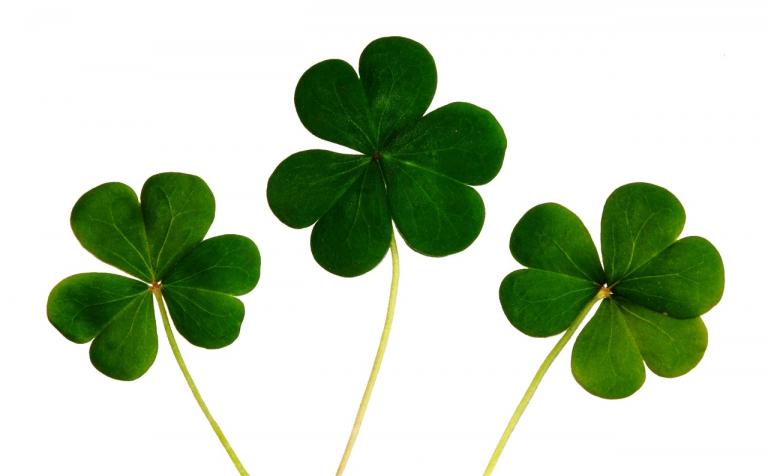 For one day a year, in the US at least, everyone is Irish—or wishes they were. On March 17, shamrocks, green rivers, and stories about Irish festivals and dancing will dominate the airwaves and news sites. But the history nerd—ok, let's face it, also the Bible nerd—in me can't wait to focus on the origin of the holiday—a trafficked teen from Scotland who escaped his Irish captors by obeying a vision from God . . . then returned voluntarily as a missionary.
The Lad
Born in 387 AD, Patrick was not a particularly devout youth when he was captured at age 16 by Irish marauders. But during his six years of slaving as a shepherd in Ireland, he discovered a deep faith in Christ. He wrote of his conversion in his memoir, Confessio:
And there the Lord opened my mind to an awareness of my unbelief, in order that, even so late, I might remember my transgressions and turn with all my heart to the Lord my God, who had regard for my insignificance and pitied my youth and ignorance. And he watched over me before I knew him, and before I learned sense or even distinguished between good and evil, and he protected me, and consoled me as a father would his son.
Patrick escaped after following instructions from God in a dream to go to the coast where he would find passage on a ship. He returned to his family, but a few years later, he had another vision:
I saw a man coming, as it were from Ireland. His name was Victoricus, and he carried many letters, and he gave me one of them. I read the heading: "The Voice of the Irish." . . . and they cried out, as with one voice: "We appeal to you, holy servant boy, to come and walk among us."
The vision prompted Patrick to study for the priesthood, which led to his ordination as a bishop. But he couldn't forget Ireland. He sailed back and preached to—and converted—many all over Ireland for almost forty years. He also served the poor, suffered hardships, and wrote of his love for God in Confessio. Patrick died March 17, 461, in Saul, Ireland, where he had built the first Irish church. Tradition maintains that his grave lies at Down Cathedral in Downpatrick, Northern Ireland.