Travel Agent and Project Manager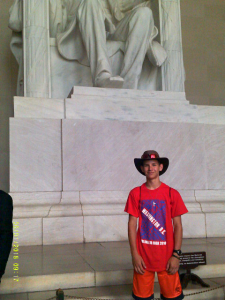 Instead of a family vacation this year, each of us ended up on individual adventures:
Immediately after school let out in May, our 8th-grader and my husband joined the school group on a 4-day trip to Washington, D.C.

At the same time, one son started working at a summer camp for seven weeks, and soon afterwards another volunteered at Boy Scout camp for two weeks.

One son attended two camps as a camper; the other son spent 10 days with his dad canoeing the Boundary Waters along the Minnesota/Canada border.

Our daughter attended summer camp and then waited for knee surgery to be scheduled. Behold, another person in my home waiting for something …
My "vacation" happened in April when I attended
a writer's conference
with twenty-five friends (new and old), so I didn't miss out completely. But the months between school's dismissal and the new school year starting found me at home managing the schedules, the kids left behind, the pregnant dog, and my own freelance work.
And several job interviews.