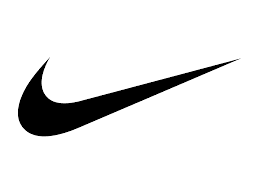 Nike, Inc., announced today that it is abandoning its making and selling of golf equipment. That is a major financial decision because there is a lot of infrastructure required in order to make golf clubs and especially golf balls. Nike, named after the Greek "goddess of victory," apparently hasn't been scoring many victories lately at the cash register with sales from its golf equipment. I wonder why.
First and foremost is that golf is losing ground, to make a pun. Golf real estate is getting more and more expensive. It often becomes more financially feasible for golf courses to be torn up and turned into residential communities or more. Plus, growing green grass at pretty golf courses requires lots of water, and many municipalities are now having to conserve on water. But most of all, the National Golf Foundation reports that there were 30 million golfers in the U.S. in 2005 and that ten years later, in 2015, there were 24 million, with only 5% of them being under the age of thirty years. These figures are very disappointing for Americans who make their living from the golf industry. But Nike's decision to discontinue making golf equipment may be based on even more things besides these.
Nike, headquartered in the metro-Portland, Oregon, was founded as Blue Ribbon Sports in 1964 by Bill Bowerman and Phil Knight. It's name was changed to Nike, Inc. in 1971. Nike's main business has been selling its own sports apparel, which includes clothing and footwear. But Nike eventually branched out into making and selling sports equipment. Nike moved ahead of the field when it signed Michael Jordan, the greatest basketball in NBA history. And when the PGA Tour's Tiger Woods started winning so many pro golf tournaments, Nike started making golf equipment and signed up the Tiger. But the golfing phenom, with fourteen major tournament wins to his credit, is history right now and therefore no longer chasing Jack Nicklaus' record of eighteen majors, which surely hurts Nike. Furthermore, Under Armour sport apparel company has come on strong of late and is pushing Nike. Under Armour scored big when it signed the twenty-three year old, unflappable Jordan Spieth who already has two major wins and seems poised to always say the right thing. That latter character trait is gold in the coffers for commercial sponsors.
That brings up the four-time major winner of golf championships and possible replacement of Tiger Woods–twenty-seven year old Rory McIlroy. Nike signed him a few years ago to a ten-year contract that reportedly is worth $200-250 million. On July 16th, I blogged ("
The 2016 British Open and Rory McIlroy's View of Golf in the Olympics
") about how the young Irishman stuck his foot in his mouth on the eve of last month's British Open when, in a media interview, he was asked why he had just withdrawn his prior commitment to compete in the Olympics. (It started this week, and this is the first year that golf, for both pros and amateurs, is in the Olympics.) Could Rory's slip of the tongue have been the last straw for Nike in its decision to dump golf, equipment that is? Here is some of what I wrote and how I ended that post:
"Rory McIlroy ruffled the feathers of golf's elite organizers, who work behind the golf scenes, by implying that he pulled out of the Olympics because he didn't think golf belonged in it. He nonchalantly talked mostly about his dismissal of having any obligation to 'grow the game.' He said he didn't take up golf with that in mind, and he didn't think he now had any such obligation.
"When asked if he would watch golf in the Olympics on television, Rory indicated he would not by saying he likely would watch only the sports that 'matter,' such as those that involve 'running, jumping, and swimming.'
………………..
"What do Rory McIlroy's commercial sponsors think of what he said about not having an obligation to the grow the game? They surely want the game of golf to grow so that they can make more money from their golf merchandise, some of which may have the name RORY MC ILROY on it.
"Rory has several such contracts with commercial sponsors. But I'll only mention one. Doesn't Rory McIlroy have a ten-year contract with Nike that is supposed to be worth $200 million to him or more? I would think that would be enough incentive for the outspoken Irishman to bite his lip and grow the game."