I've been a financial contributor to World Vision for many years. It is a large, premier, Christian, humanitarian aid organization. World Vision says it currently is aiding about 40,000 Palestinian children in both Gaza and the West Bank besides helped in establishing needed basics such as digging water wells, building greenhouses and such. That is a serious aid program. Yesterday, World Vision in Gaza became suspect.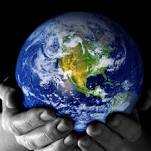 Shin Bet is the intelligence-security agency of Israel, much like the CIA is in the U.S. On June 15 this year, Shin Bet arrested Palestinian Mohammed El Halibi at the Erez border crossing between Israel and the Gaza Strip. Halibi has been World Vision's manager of its Gaza Project since 2010. Hamas is the governing authority in the Gaza Strip. There is a split dating back to 2007 between the two factions of the Palestinian people: the Palestinian Authority, which governs Palestinians in the West Bank (occupied territory by Israel), and Hamas, which governs the Gaza Strip which now belongs to Palestinians. For several years, Hamas has been regarded as a terrorist organization by Israel, the U.S., and the European Union.
Yesterday, Shin Bet publicly announced that Hamas recruited Halibi in 2004 and gave him the assignment to penetrate World Vision. Shin Bet claims Halibi has diverted over $43 million of World Vision's funds into the coffers of Hamas for such things as buying weapons, building tunnels to infiltrate Israel for attacks, and transporting illegal materials into Gaza. Shin Bet admits that World Vision has never been aware of any of these allegations.
World Vision Australia has directed most of World Vision's ministry in the Gaza Strip. Tim Costella is World Vision Australia's chief executive. He says he and other leaders in World Vision are "profoundly shocked" at these charges. He says World Vision very much wants to know the truth about these allegations, but so far Shin Bet has not furnished World Vision with convincing evidence. Shin Bet claims it has a confession to the charges from Halibi. Yet Costella counters that for Halibi's first 25 days of detention by Shin Bet, he was not allowed legal counsel. This raises the question as to whether or not Shin Bet used torture to get the confession. Hamas says these charges against Hamas are false. World Vision promptly suspended its operations in Gaza.