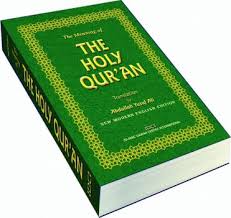 That's right! Many Muslim countries have a history of a unification of government and Islam resulting in the repression of other religions, including persecution of those adherents. But one of the fruits of Arab Spring is that this is beginning to change. It appears religious freedom is coming to the Middle East.
On January 8, 2015, I posted, "Did El-Sisi Say Revise the Quran?" I tell about an important speech that Egyptian President Abdel Fattah el-Sisi made on New Year's Day to Al-Azhar University in Cairo, a leading world center for Islamic learning. In it, President el-Sisi, who is from a devout Muslim family, called for a "religious revolution" in the Middle East. He mentioned Islam's "texts" that are "sacralized," suggesting that they need to be questioned.
Muslims believe all of the Quran came from Mohammed, the founder of Islam. But I doubt this. That is, some of the Quran's texts advocating violence may not have derived from Mohammed. But scholars may never know about this for sure.
Then on January 11, 2016, I posted, "El-Sisi Is Not the Only Muslim Questioning the Quran." I tell how President el-Sisi's speech had just followed the imprisoning of popular Egyptian TV host Islam Behery on December 28, 2014. It was because he had called for the expunging of violent verses from the Quran. He said, "We must confront those books, and break the taboo" that prevents scrutinization of the Quran. Indeed, the Society of Biblical Literature now hosts the relatively new International Qur'anic Studies Association, which I think is the first of its kind in the world. It promotes critical analysis of the Qur'an much like SBL does with the Bible.
Furthermore, in January this year a ground-breaking summit was held in Marrakesh, Morocco. (What a beautiful place! I played in the king's golf tournament there in about 1978.) This affair was attended by 250 Muslim religious leaders, heads of state, and scholars. It resulted in the drafting of the Marrakesh Declaration. It is a 750-word document calling for religious freedom for non-Muslims in majority-Muslim countries.
Moreover, weeks ago, on September 23, 2017, the government of the island nation of Bahrain, located in the Persian Gulf an separated from Saudi Arabia only by a bridge, issued the Bahrain Declaration for Religious Tolerance. It claims "freedom of choice" is "a divine gift." It further states, "We unequivocally reject compelled observance" of Islam. It explains, "Every individual has the freedom to practice their religion, providing they do no harm to others, respect the laws of the land, and accept responsibility, spiritually and materially, for their choices." As the king of Bahrain's representative, Prince Nasser bin Hamad al Khalifa signed the document.
The Bahrain Declaration further states, "Any act that is found morally repugnant by the vast majority of mankind and is insulting to our collective moral conscience cannot be part of God's revealed will…. We will do all within our power to ensure that religious faith is a blessing to all mankind and the foundation for peace in the world."
This was the first time an Islamic government in the Middle East has issued a document advocating religious tolerance. So, it appears that religious freedom is indeed coming to the Middle East.