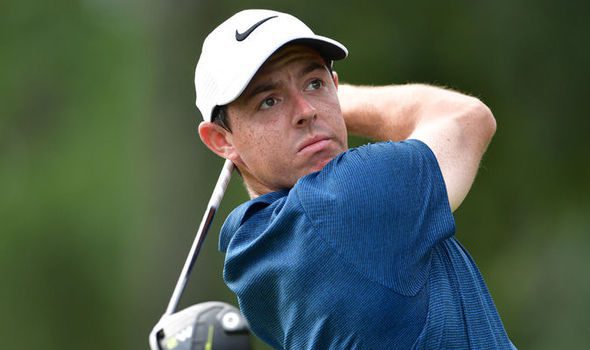 After a two-year drought, four-time major championship winner Rory McIlroy putted his way back into the winners' circle on the PGA Tour today by shooting an 8-under par 64 to win the Arnold Palmer Invitational golf tournament at Bay Hill Resort and Lodge in Orlando, Florida, by three strokes over Bryson DeChambeau. Tiger Woods was one stroke behind the lead with three holes to play and then drove OB, finishing 5th.
Putting had mostly been the culprit holding Rory back. But not today. He had 24 putts.
Tiger Woods is making a comeback after four back surgeries, not to mention his four left knee surgeries before that. It can be really tough to come back after one orthopedic surgery. What Tiger's doing, I don't think it's ever been done. But Tiger is making himself proud. He's been in the hunt Sunday the last two events and finishing second in his previous tournament.
Bay Hill is where Arnold Palmer made his home in the last decades of his life. I used to love to play in the Orlando tournament. It used to be held at Rio Pinar C.C. One year there, in 1976, I lost to Hale Irwin in a six-hole sudden death playoff by three-putting from only about twenty-five feet.
They moved the tournament over to Bay Hill at the end of my career on the regular Tour. I think I only played twice in the tournament there. I remember playing that 570 yard sixth hole. That's the biggest dogleg left I think I ever played. It wraps around a big lake.
McIlroy was knocking it out of the park. One of his drives went 370+ yards, and it wasn't from cutting across a dogleg. It was straight away. And I don't think he had a tailwind. Of course, in Orlando there are no hills. So, it couldn't have been downhill. I say the same thing about McIlroy's long drives as the famed Bobby Jones said about those of Jack Nicklaus, "he plays a game with which I am not familiar."