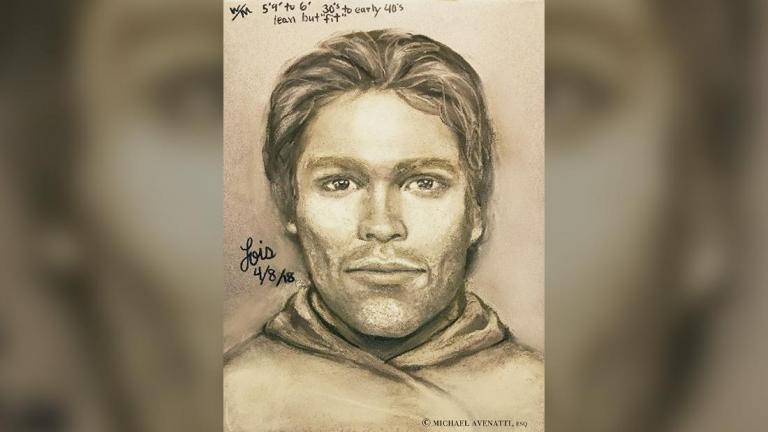 Today, Stephanie Clifford, a.k.a. Stormy Daniels, and her lawyer Michael Avenatti released a headshot sketch of the perpetrator who briefly appeared before Daniels when she was getting out of her car in Las Vegas and threatened her, saying, "Leave Trump alone. Forget the story." The story was about her alleged one-time sexual tryst with Donald Trump at a golf tournament in Lake Tahoe in 2006. She was about to contract with a magazine to publish this "story." The goon, looking at Daniels' infant daughter in the backseat of the car, then said to Daniels, "That's a beautiful little girl. It'd be a shame if something happened to her mom." Daniels says the 30-40 year old man then promptly was gone.
Last Friday, FBI officials raided materials of Michael Cohen, Donald Trump's personal lawyer. Is there any connection between these Cohen materials and this sketch that Daniels has released? Maybe so. Cohen is famously known as Trump's "fix it" man, meaning Cohen takes care of any problems like this one for The Donald.
Eleven days prior to the presidential election in late 2016, Cohen got Daniels to sign a non-disclosure agreement saying she would not divulge information publicly about her alleged sexual encounter with Trump in 2006. Cohen then paid Daniels $130,000 for signing the NDA. Avenatti is suing Cohen on behalf of Daniels to get the NDA voided since the other party to the contract, supposedly Donald Trump, never signed it. If that happens, she is not legally liable and can say all she wants about the alleged affair.
If Cohen sent this perpetrator to harass Daniels, Cohen likely paid this goon. If so, the FBI likely could find that in Cohen's bank records. Then, all they have to do is get a photo ID of this guy and compare it to the sketch Avenatti and Daniels released today. If there is a match, BINGO! Cohen and Trump are in a whole lot more mess of trouble.