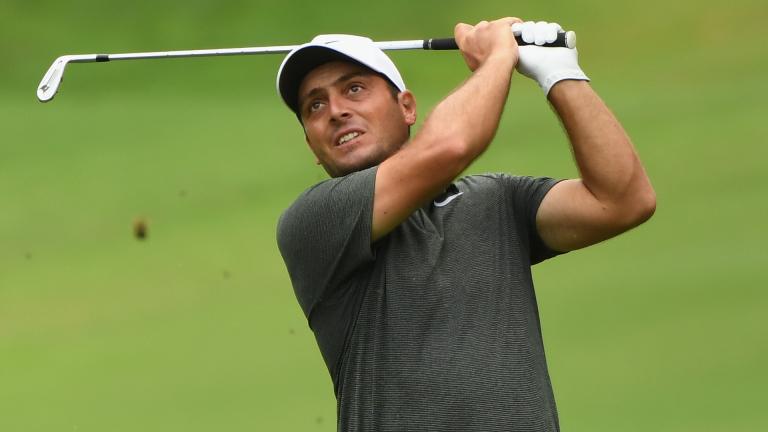 Today, consistent Francesco Molinari won his first major golf championship in winning the British Open at Carnoustie, Scotland, by two strokes at 8 under par for a 276 total. He took the lead at the end by parring almost all day long and finishing with a 2-under par 69.
Four players finished tied for second: Xander Schaufele, Rory McIlroy, Kevin Kisner, and Justin Rose.
Tiger Woods thrilled the crowds momentarily when he took the lead starting the back nine. But he promptly made double bogey on the 11nth hole and finished tied for 6th at 5 under par 279. Tiger continues to prove many times this year, as he did even more so this week, that he is back. Look for the Tiger to win soon.
Co-leader Jordan Spieth putted poorly and stumbled in with a 76 to finish tied for 9th. Nevertheless, he is usually a minstrel with the putter, which has largely enabled him to win three majors while now only 24 years old and have led or co-led six majors after 54 holes.
Molinari's win was even sweeter by becoming the first Italian to ever win a major golf championship. And for an Italian to do it in The Open is icing on the cake.
Except for Rory McIlroy, the big hitters were nowhere to be found. A friend had said to me after the first round that because the players were getting so much roll due to dry conditions, the long hitters would dominate. I objected to that, saying the fairways average 26 yards in width in the driving areas and that that puts a premium on driving in the fairway, which long hitters often don't do so much. Case in point is Molinari. He's a short but very accurate driver of the ball. And this week he made a lot of up-and-downs after missing greens in regulation. So, he's a short hitter but scrambles making lots of pars. That came to top this week this week across the sea in the 147th Open.