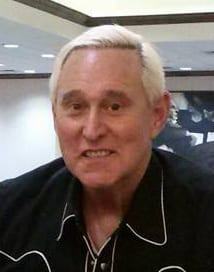 God can forgive the vilest of all sinners who plead with him for forgiveness of their misdeeds. But when God does so, that person must turn to him and live a better life. Otherwise, there is no divine forgiveness for that person. (E.g., see Matthew 6.12a; 17.21-35.)
Yesterday, U.S. special counsel Robert Mueller–in his investigation of possible collusion between President Donald Trump and his team with Russian government operatives–presented a 24-page document to the court which indicts Roger Stone, a thirty-year + friend and past political advisor of Trump. The FBI had raided Stone's home that morning, looking for evidence. Stone had been under FBI investigation for quite some time.
Mueller's filing with the court accuses Roger Stone of lying to Mueller's investigators on five different occasions. Mueller also charges Stone in this document with witness tampering and obstruction of justice.
When Stone exited the courthouse yesterday, he spoke to the media and gave multiple interviews that night on TV. In one instance he said, "I believe in God."
I don't know about that. Many people say that when it doesn't mean much. It can be a head knowledge that doesn't reach the heart. True conversion to faith in God should result in a changed life for the better. Yes, no one is perfect. But living a life of lies proves that professing genuine faith in God is a lie in itself.
Jesus said concerning the judgment, "Not everyone who says to me, 'Lord, Lord,' will enter the kingdom of heaven, but only the one who does the will of my Father in heaven. On that day many will say to me, 'Lord, Lord,' . . . Then I will declare to them, 'I never knew you; go away from me, you evildoers'" (Matthew 7.21-23).
The last book in the Bible, the book of Revelation, presents God saying about people living life, "Those who conquer will inherit these things [just enumerated], and I will be their God and they will be my children. But as for the cowardly, the faithless, the polluted, the murderers, the fornicators, the sorcerers, the idolaters, and all liars, their place will be in the lake that burns with fire and sulfur, which is the second death" (Revelation 21.7-8).