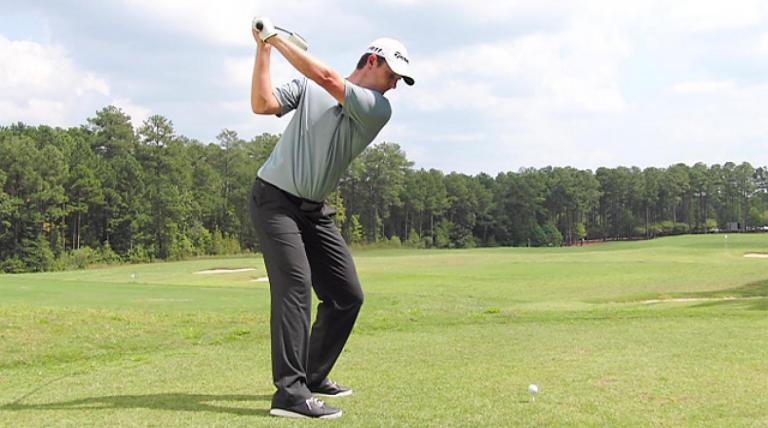 Justin Rose won the Farmers Insurance Open at Torrey Pines Municipal Golf Course in La Jolla, California, just north of San Diego. He shot 267, 21-under par to beat Adam Scott by two strokes.
Rose started with a three stroke lead. Then he had a shaky start, with three bogeys in his first five holes. Scott was at par for the day until he birdied the last four holes to make it look close.
Justin Rose again proved that he deserves the #1 Sony World Ranking that he has been occupying lately. And Adam Scott looks primed to get back in the winners circle. He was the #1 player in 2014. Both players have outstanding golf swings.
The new and interesting thing about golf this year, including on the PGA Tour, is that the U.S.G.A. and Royal and Ancient Golf Club have changed the rules of golf to 24 rules instead of the previous 32. They've done it mostly to speed up the game.
Golf in the U.S. has been declining in popularity in this century after having had a long run of increasing numbers of golfers for many decades. The main reason is that it takes an average of 4-5 hours to play 18 holes of golf unless golf carts are involved. That is longer than it takes to play any other game that competes with golf for popularity.
The most noticeable change in these new rules of golf is that a golfer now has the option of putting from on the green with the flagstick in the hole. Before, you had to take the flagstick out of the hole when you putted on the green. It was a one stroke penalty if a golfer putted from on the green and his or her ball hit the stick in the hole.
Actually, when I first started playing golf–which is so many moons ago that this Moon Pro doesn't want to try to count them–it was legal to leave the flagstick in the hole and your ball hit it when you putted from on the green. I don't recall when they changed that rule in which you could no longer do that. I don't think it was very long.
Several of the new rules changes regard sand bunkers. First, you can remove loose impediments in a sand bunker, just as if on the fairway, before playing a shot. Before, you couldn't do that. Second, you can ground a club in a sand bunker before playing your shot from within it as long as you don't improve your lie. The main reason for this change is that some sand bunkers can be pretty steep. So, you can now use a golf club as a cane when entering a sand bunker with no penalty. Third, when you hit a shot from a sand bunker, and you don't extricate your ball from it, and in anger you strike the sand with your club, there is no longer any penalty for that. That would have let Arnold Palmer off the hook (no pun intended) when he did that in the Masters one year, and the Masters officials didn't penalize him. The players were outraged, since he was supposed to be penalized for it. The Masters officials just didn't think it was right to penalize The King for having a little temper tantrum that didn't hurt anybody and didn't give him an advantage. So much for the rules of the game; dismiss them when it is expedient–meaning it is better for the fans if The King plays on the weekend.