---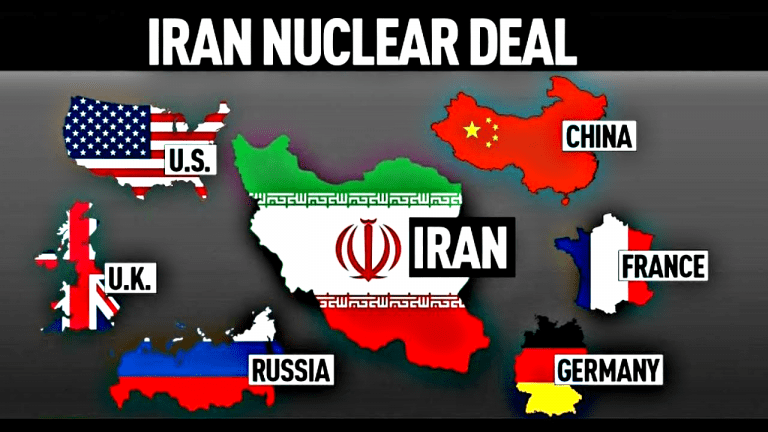 Last year, U.S. President Trump, Disruptor-in-Chief, withdrew the U.S. from the Iran nuclear deal known as the Joint Comprehensive Plan of Action (JCPOA). It had been negotiated by the Obama administration in 2015. Trump is well known for opposing about everything President Obama did. The agreement included all five members of the UN Security Council plus Germany as participating signatories. The agreement was that Iran could continue to produce nuclear energy but that it could not develop and produce nuclear weapons. The West had been suspicious that Iran had been doing that very thing even though Iran's political leaders had denied it.
The other participants in JCPOA were pretty put out with Trump about this U.S. withdrawal. So far, they have remained in the agreement. The U.S. then reimposed sanctions on Iran. Trump's stated reason for pulling out of JCPOA had been mostly that the agreement was "unfair" to the U.S. But he wasn't very forthcoming about his reasons. The International Atomic Energy Agency (IAEA), which has been conducting an inspection regime to hold Iran to the agreement, claimed Iran was abiding by it.
Israel's Prime Minister Benjamin Netanyahu has a major influence on President Trump. So does Trump's Orthodox Jewish son-in-law Jared Kushner, a major political advisor to President Trump. Both Netanyahu and Kushner were opposed to JCPOA.
Anti-Semitism continues to increase in various parts of the world, especially in Europe. The problem is most acute in France, but also in Germany, which was responsible for the Holocaust of WWII. Israel's influence in Trump pulling out of JCPOA could only have added to this growing anti-Semitism in Europe.
The Bible predicts that Jews will turn to God en masse at the end of the age. From the Christian perspective, this will partly happen because they will change their view of Jesus of Nazareth. The Apostle Paul writes, "understand this mystery: a hardening has come upon part of Israel, until the full number of the Gentiles has come in. And so all Israel will be saved; as it is written, 'Out of Zion will come the Deliverer; he will banish ungodliness from Jacob'" (Romans 11.25-26). Paul therein quotes Isaiah 59.20. Paul interpreted "the Deliverer" as Jesus.
Moses predicted this end times conversion of Jews. But he indicated that it would first happen to Jews of the Diaspora, thus not Israeli Jews. Moses says, "The LORD will scatter you among the peoples; only a few of you will be left among the nations where the LORD will lead you. . . . From there you will seek the LORD your God, and you will find him if you search after him with all your hear and soul. In your distress, when all these things have happened to you in time to come, you will return to the LORD your God heed him" (Deuteronomy 4.29-30). Moses later elaborates on "these things" as being the frightening divine "cursings" listed in Deuteronomy 28.15-68. Then Moses says again, "When all these things have happened to you, the blessings and the curses that I have set before you, if you call them to mind among all the nations where the LORD your God has driven you, return to the LORD your God, .  . then the LORD your God will restore your fortunes and have compassion on you, gathering you again from all the peoples among whom the LORD your God has scattered you" (Deuteronomy 30.1-3).
This turning of Diaspora Jews to their God in the latter days will then happen to Israeli Jews as well. The Prophet Zechariah tells about this by saying on behalf of God that when the Deliverer comes, "I will pour out a spirit of compassion and supplication on the house of David and the inhabitants of Jerusalem, so that, when they look on the one whom they have pierced [Jesus], they shall mourn for him, as one mourns for an only child, weep bitterly over him, as one weeps over a firstborn" (Zechariah 12.10).
Diaspora Jews in the past 200 years have changed their view of Jesus. They used to accept what their forefathers said, that Jesus of Nazareth "practiced sorcery and enticed Israel to apostasy" (Sanhedrin 43). But nowadays, both Reformed and Conservative Jews generally think Jesus was good man and even a true prophet of God, while still denying that he is Israel's Messiah. Orthodox Jews, with whom I have many agreements, still are slow to follow this line of thinking. And they exercise the religious authority in Israel.