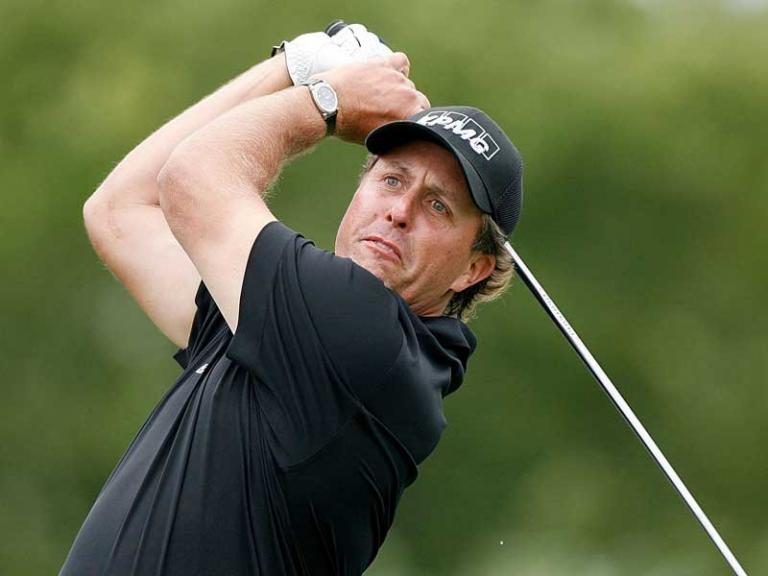 Forty-eight year old future Hall of Famer Phil Mickelson made a par and a birdie on the last two holes of his rain-hail-darkness delayed fourth and final round this morning to win his fifth PGA Tour tournament at Pebble Beach Golf Links–the AT&T Pebble Beach Pro-Am in Monterey, California, and his 44th win on this Tour. He finished 19-under par to defeat Paul Casey by three strokes.
The old guy is on a roll. Lookout all you young-uns! Phil finished second two weeks ago in the Palm Springs desert. This week, Lefty and the rest of the boys head for Riviera in Pacific Palisades, California, near Tinseltown for the Genesis Open. We used to call that great golf course "Hogan's Alley" because the legendary Ben Hogan could drive his ball into those narrow fairways so well. You don't want to stray into that kikuyu grass rough. It's like a wire brush even if it's short.
Riviera Golf Club was my second favorite golf course on the PGA Tour. But it took me some years to get so I could it confidently play it. In 1979, I was leading the tournament by one stroke over Lannie Watkins with five holes to play on the last round. But, just like my 1972 U.S. Open mishap at Pebble Beach, when I was leading there the last round, as I said in my last post, I three-putted from short range on Riviera's par three 14th hole and finished the tournament in third place, two strokes behind winner Lannie Watkins.