There's a lot of discussion in this country right now about what is the proper attitude toward Jews, Palestinians, and Muslims. It's partly because an intelligent, 37-year old, freshman congresswoman named Ms. Ilhan Omar (D-MI), who is Muslim and born in Somalia, recently has been making provocative statements that have been understood as anti-Semitic and anti-Israel.
Due to some recent posts I've made here on blog about this and the Israeli-Palestinian conflict, I'm getting a lot of criticism, esp. on my Facebook page where I always put these posts. Some commenters are accusing me of being anti-Semitic (should be anti-Jewish), anti-Israel, or a Democrat. I'm none of these things. I try to understand what is just and right in any squabble. As for U.S. politics, I've never been Republican or Democrat, but just an Independent. As for the Israeli-Palestinian conflict, Americans and esp. Evangelical Christians, with whom I count myself, have an unbalanced understanding about it. I'm trying to help correct that.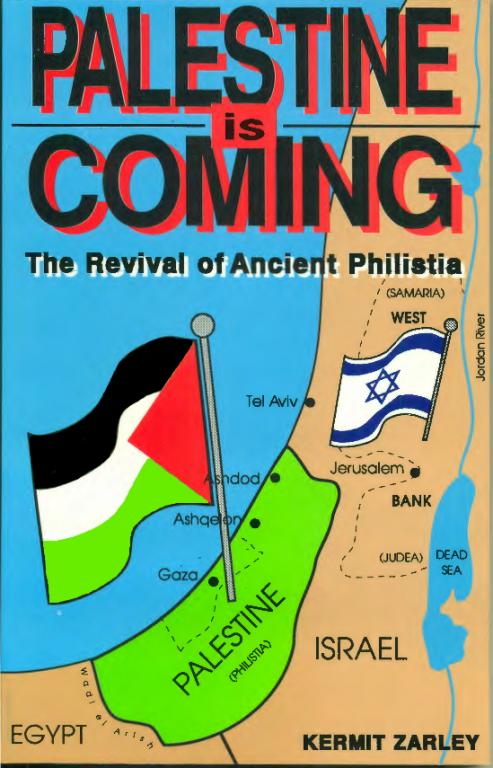 So, read my Palestine Is Coming book. (Right now you can read over half of it online, which is the most important part, for free at my kermitzarley.com website.) Many Christians and Jews don't know the difference between "ancestral land" and "Promised Land" and thus confuse the two. According to the Bible, God will not give Jews all of the Promised Land until the world-to-come. Even many Orthodox Jews believe this.
I certainly do support the existence of the State of Israel. But I also believe there should have been a Palestinian state a long time ago. If Jews are entitled to their own state, Palestinians are too. That's justice. If Israeli Jews would "love their neighbors as themselves" (Leviticus 19.18), they would favor the existence of a Palestinian state. Some Israeli Jews do so favor. As for the argument that Israeli Jews can't do that because of Palestinians hate them so much, that's mostly because of Israel's decades-old occupation. It is unjust, it is against international law, and it has contributed immensely the growing Palestinian hatred toward Israel. Not only that, I maintain that it continues to fuel anti-Semitism, which has been growing recently. As I say in my book's preface, "I hope my viewpoint will be perceived as pro-Jewish, pro-Israel, and pro-Palestinian." That's the view I believe all people not in this conflict should have. That's the only viewpoint that is fair.