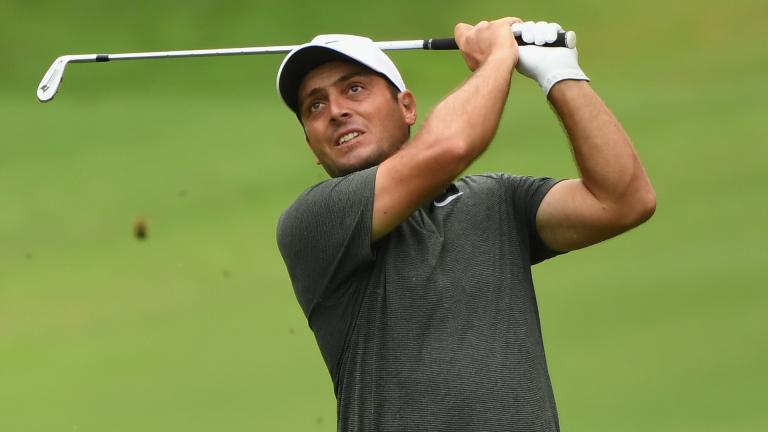 Francesco Molinari of Italy–the 5-foot, eight-inch-tall 2018 British Open Champion–just now continued his hot streak with his third win in his last twelve PGA Tour tournaments by canning a 45-foot putt on the last hole for a scorching 64 at Bay Hill Golf Course in Orlando, Florida. He came from well behind to win the Arnold Palmer Invitational by two strokes over Matthew Fitzpatrick.
I played that tournament either once or twice when they first started it. That sixth hole is the biggest dogleg par five I've ever seen. At 555 yards, it turns left by wrapping around a big lake. Really long hitters can actually aim at the green from the tee and drive over the lake to the green beside the lake. But no one is crazy enough to try that in this tournament. However, crowd favorite John Daly has tried it. But he is over the hill and playing on the Champions Tour when he can.
Tiger Woods, who won this tournament an astounding seven times, had to withdraw from the field this week before the event started due to ongoing neck pain. But he says he should be able to play next week at Sawgrass in the Players Championship. That is considered the fifth major in golf.