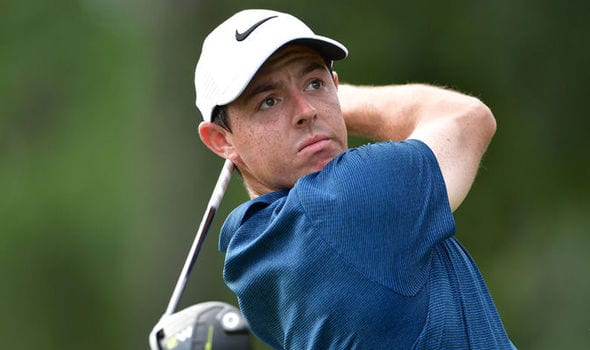 The Irishman reigned victoriously on the links today on St. Patrick's Day. Rory McIlroy regained his status among the elite on professional golf by surviving a wobbly start on the front nine at The Players Championship at TPC-Sawgrass in Florida. It including posting a double bogey on the 4th hole. Then Rory cruised on the back nine to a one-shot victory over forty-eight year old Jim Furyk with a 16-under par total of 272.
Even though McIlroy trailed tournament leader Jon Rahm by one stroke starting the day, Rory seemed primed to get to the top in this effectively fifth major in pro golf because he had been in the top six finishers in his last five tournaments. But Rahm that was made easier by Rahm faltering throughout the day. Actually, all of the tournament leaders collapsed on the front nine like a bunch of folding lawn chairs. Rahm finished with a rather disastrous four-over par 76 for a tie for 11th because he couldn't drive the ball in the fairways. Fleetwood finished with a 73 for a tie for 5th.
Furyk turned up the heat with a three-foot birdie putt on the water-lined 18th hole, the toughest hole on the course, to shoot 67 and claim the clubhouse lead. But the old master fell shy of a playoff by only one stroke. He was going for the oldest player to win The Players, an honor still owned by cheerful crowd favorite Fred Funk.
Now, The Masters is only three weeks away. Rory McIlroy will probably have the best odds of winning that too.