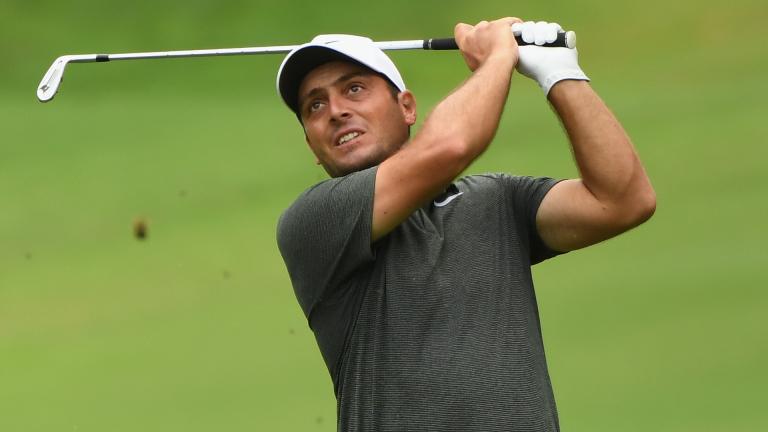 The steady Italian Francesco Molinari grabbed a two stroke lead in The Masters today with a 54-hole score of 13-under par 203. Tiger Woods and Tony Finau are tied for second. Brooks Koepka is alone in fourth place at 10-under par.
Molinari has the best chance to win since he two shots ahead and is so consistent. Plus, he says he has improved his putting with major changes. Yet, there are so many outstanding players trailing not far behind him. Long-hitting Koepka probably has the next best chance. He has proved that he can get himself up for the majors, having won three of them in the past two years. And Augusta National favors the long hitters, which Molinari is not. Putting is not quite as big of a factor this year. The weather has not permitted the greens to get really fast as is customary.
Tiger Woods salvaged a great round of 67 today after starting one over par for his first five holes. As for Tony Finau, I've been saying for some time that I think he is going to break through and start making his mark on the pro golf scene. Yet, so many of the leaders are major-championship winners except for Finau.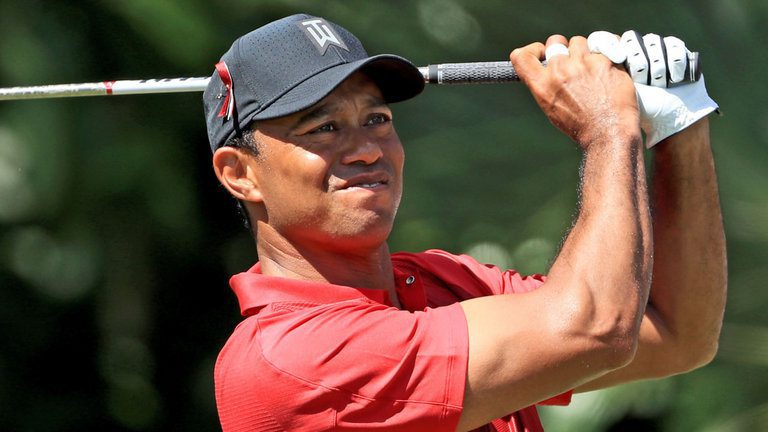 Weather and course conditions were excellent today, and the scores showed it. For the first time in Masters history, not only two players but three players shot an 8-under par 64: Patrick Cantlay, Webb Simpson, and Tony Finau.
But the weather is expected to turn nasty at Augusta, Georgia, tomorrow in the early afternoon. Therefore, tournament officials announced a change in plans. In order to try to get the fourth round in and finish the tournament tomorrow, tee times will start at 7:30 AM ET on both the 1st and 10th tees, and pairings with be three players per group instead of the standard two players per group on the last two days of The Masters.
So, Tiger Woods is scheduled to tee off at almost 9:30 AM ET. CBS television coverage will begin at 9:00 AM ET. If Tiger could win The Masters tomorrow, it would be a really big deal in the worldwide history of professional golf. It would give him 15 wins in majors and put him closer to Jack Nicklaus' all time record of 18 major wins. Tiger was looking really good today. His swing was smooth and he was making no mistakes. Could the Fear of the Tiger come back into pro golf? Maybe we'll see tomorrow.