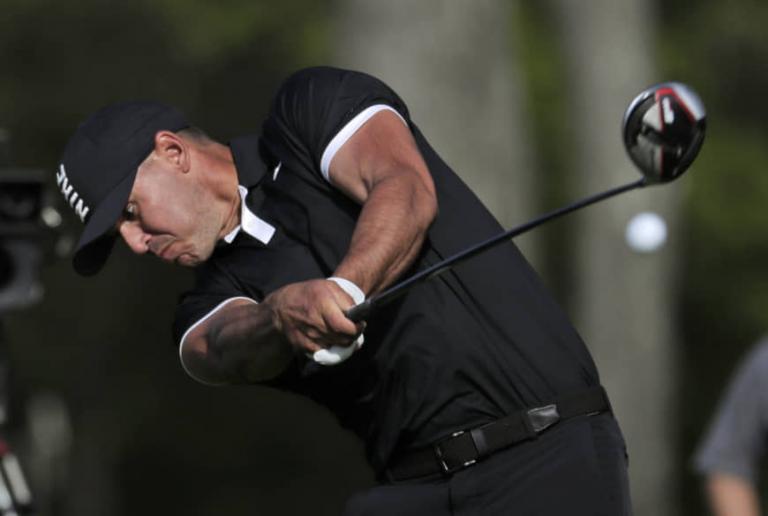 Defending champion Brooks Koepka just won the PGA Championship at Bethpage Black Course in Farmington, New York. He bested his best friend on the PGA Tour, Dustin Johnson, by two strokes.
It was Koepka's fourth major win in the past two years. It also vaulted him above Dustin Johnson to become the #1 pro golfer in World Rankings.
For a while, it looked easy for Koepka. He started the day with a whopping seven stroke lead on Johnson and two others. Koepka started the back nine with a six stroke lead on Johnson. But the wind was gusting to thirty miles per hour, and that made Bethpage Black play really tough with those narrow fairways and pretty thick rough.
Brooks then met Mr. Bogeyman. He made four successive bogies on the 11th through the 14th holes. Johnson, playing two holes ahead of Koepka, had been making pars. When Johnson birdied the 15th hole, suddenly Koepka was only one stroke ahead at 9 under par and Johnson at 8 under par. They were clear of the rest of the field by about six strokes.
Johnson then met Mr. Bogeyman as well. He did it by hooking two irons on the 16th and 17th holes. Koepka finally righted the ship with all pars and one more bogy to win by two strokes. (I think I got all that right.)
So, the two best players in the world, who are also best friends, duked it out against each other, though not paired together. Koepka emerged as a four-time winner of majors, and Johnson is now a four-time bridesmaid of majors, with one major win to his credit.
As the TV commentators repeated stated today, Brooks Koepka has been a late bloomer to the winners circle of professional golf on the world scene. That just doesn't happen much. At least in the past few decades, most of the great pro golfers arrived on the PGA Tour well known by dominating in junior golf and/or college golf. The best example is Tiger Woods. But not Koepka.
It took Brooks Koepka a while to even get on the big tour. And his first majors victory was the U.S. Open in 2017 at age twenty-seven. Two years later he already had four wins in majors; yet he has only won two other titles on the PGA Tour. That has never happened.
Take Dustin Johnson: at thirty-four years of age, he has now won twenty tournaments on the PGA Tour, which includes an amazing six World Golf Championships. Yet Dustin has only one win in the majors.
So, Koepka is a standout in pro golf history by winning four majors and only two other tournaments on the PGA Tour. Today, he proved it again that he is indeed, as he says, a major tournament player.
All eyes in the pro golf world will be on Brooks Koepka next the rest of this year to see if he can keep this amazing winning streak going in the four majors, each of which are now spaced one month apart. Next up in one month: the U.S. Open at Pebble Beach. Koepka has won it twice already. Like Bethpage this week, Pebble Beach is a tough golf course, especially when the wind blows and the greens get lightning fast.