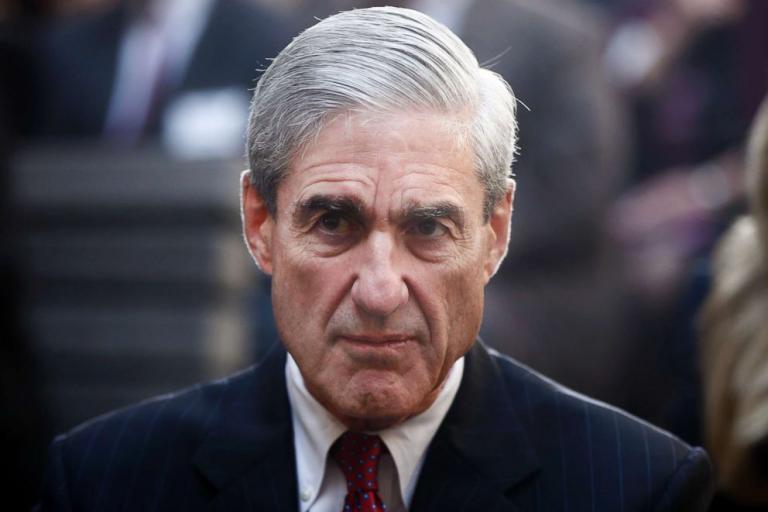 U.S. Special Counsel Robert Mueller–a man of very high integrity, a decorated Viet Nam War hero, and a former Director of the FBI for about twelve years–has agreed this week to testify in open hearings on July 17th before two House committees about his findings in his so-called Mueller Report regarding his two-year investigation into possible Russian government meddling in our 2016 presidential election and President Donal Trump's possible obstruction of that investigation. Mr. Mueller is a Republican who has tried to maintain a politically non-partisan viewpoint in his career as a legal prosecutor and Director of the RBI. Because of this, he was reluctant to testify about this before Congress. He said that in his July 17th appearance, he would not go beyond was is written in his 448-page report. He had been insisting that Americans read report. He had hoped that this lengthy, written document would sufficiently fulfill his obligation to the American people to inform them of the findings of his investigation.
But it was not. Many members of Congress as well as a majority of American voters, the latter according to polls, have been calling for three months since Mueller released his report, that he appear openly before Congress to tell Americans what he found. Why? I think it's less than 5 percent of Americans who have read the complete, even redacted, report. People just don't have time to read a large document like that. Plus, it is surely not your smooth sailing tome, having been written by prosecuting attorneys.
This reminds me of the earliest Christians when they would gather together in their local assemblies to learn and discuss what Jesus had done and said and how this may have related to their scriptures, which at that time consisted only of what we call the Old Testament. Those who would have spoken the most would surely have been any of Jesus' apostles who might have been among them as well as other disciples who had seen and heard Jesus. In sharing this information, they were developing what is called "oral traditions about Jesus."
Historians claim that during this time, nearly 2,000 years ago, almost all adults were illiterate. We are told that in the Roman Empire at that time, less than 5 percent of the adult population could read and write, and they consisted of mostly of government figures, well-educated folks, and some wealthy elite. These historians debate as to whether or not literacy was a little higher among Jews. But even among those who claim it was, most say it would not have been more than 10-15 percent. But literacy would have been rarer in Galilee, where Jesus and most his disciples lived, than it would have been in Judea to the south and Jerusalem therein.
This historical fact about the paucity of literalism among Jews in the time of Jesus is evident in the New Testament gospels. Torah required that adult men must attend three festivals at Jerusalem per year: the Feast of Passover, the Feast of Pentecost, and the Feast of Booths, also known as Tabernacles. When the latter occurred one year, we read about it, "About the middle of the festival Jesus went up into the temple and began to teach. The Jews were astonished at it, saying, 'How does this man have such learning, when he has never been taught?'" (John 7.14-15). The expression "the Jews" occurs often in the Gospel of John. In this case it likely referred to Sadducees, the authorities who controlled the religious life in Israel, and perhaps some Pharisees. This men likely were literate, and their surprise that Jesus was reveals that literacy was not common.
After the Christ event, the book of Acts tells us about Jesus' disciples going about, spreading the good news about God raising him from the dead as an indication that he was the divinely-promised Messiah of Israel. When read about the Apostles Peter and John on one particular day at the temple in Jerusalem, "While Peter and John were speaking to the people, the priests, the captain of the temple, and the Sadducees came to them, much annoyed because they were teaching the people and proclaiming that in Jesus there is the resurrection of the dead. So they arrested them and put them in custody until the next day, . . . The next day the rulers, elders, and scribes assembled" to investigate (Acts 4.1-3, 5).
Peter spoke up, telling the good news about Jesus and saying, "'There is salvation in no one else, . . . by which we must be saved.' Now when they saw the boldness of Peter and John and realized that they were uneducated and ordinary men, they were amazed and recognized them as companions of Jesus" (Acts 4.12-13). So, ordinary men were not educated, and that meant they were illiterate.
Distinguished New Testament scholars now tell us that the oral tradition about Jesus developed over a period of time. Some of it eventually would have been written down. But how useful these writings would have been to most people is questionable since few people could read and write. Even though the Torah required Jewish parents to teach their children about the things of God therein, most of this would have done by means of memorizing what they heard their teachers say in a congregational setting.
But eventually the New Testament gospels became written, and we have them today. The astute Luke–who was probably a Gentile physician who had never met Jesus–tells us that in compiling his gospel his decided "to set down an orderly account of the events that have been fulfilled among us, just as they were handed on to us by those who from the beginning were eyewitnesses, and servants of the word" (Luke 1.1-2). How were these events "handed on to us . . . by eyewitnesses"? It would have been by oral tradition because that was their mode of teaching.
Historians tell us that even when the oral traditions about Jesus began to be written down, people still respected oral tradition. For one thing, it was often performed. It would have gotten the attention of many listeners more by watching and hearing oral traditions of Jesus being performed more than it would have been for them to listen to the reading of these oral traditions. Thus, historians claim that in the early decades of the Jesus movement, there was more of a preference for the performance of oral traditions about Jesus than the reading of them. But if their teachers would have told the people to read the traditions that had been written, it would have fallen on deaf ears.
So it has been with the Mueller Report even though nearly all American voters are literate. But even at that, polling reveals that less than half of American adults read just one book per year. Is it because we aren't very educated, like those disciples of Jesus? Hardly! Almost half of adult female Americans now have a college education, and it is slightly less among men.
The bottom line is that people say they don't have the time to read the Mueller Report. Well, that is really a matter of priorities. They say that yet the average adult American spends how much time watching TV per day?
So, as during the time of Jesus, Robert Mueller's written report just does not suffice no matter how much he has wished that it would. For the sake of the American people, Mr. Mueller needs to appear before them by means of the great invention of television and state his case about this investigation. There is just not anything to compare to our seeing and hearing a performance with our very eyes and ears.