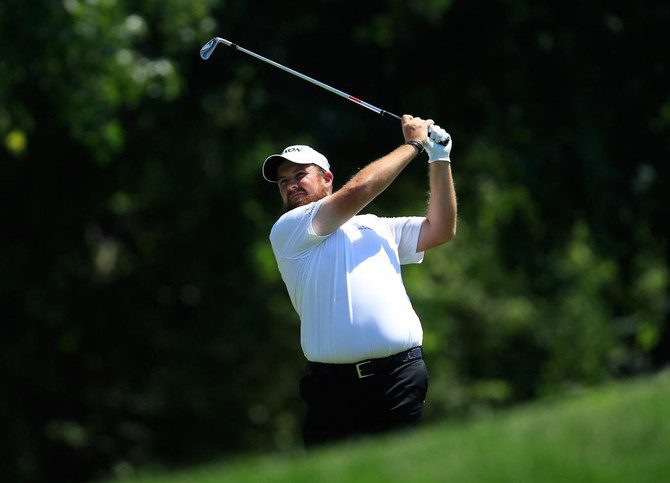 Shane Lowry increased his four stroke lead starting the day to six at the end by shooting a one over par 72 in very windy conditions to win the British Open on his home turf in Ireland. It was such a fitting win for the native Irishman and the Irish fans. This championship had not been contested in Ireland for 68 years. The Irish patrons were glorying with their chants and songs to support their fellow mate as he strode to such a convincing victory.
It was Lowry's first major win and the last major of the year in professional golf worldwide. Here was the final tally for the leaders of the pack in relation to par 284: Shane Lowry -15; Tommy Fleetwood -9; Tony Finau -7; Brooks Koepka -6; Lee Westwood -6.
Lowry hit the ball low all day in that wind, avoided the sand bunkers that can be so treacherous in British links golf, didn't lose in the gunch as some did this week, and stayed away from three putt greens. With that lead, which was reminiscent of the four-stroke lead he blew at Oakmont in 2016, this time he got the job done. Hooray to Shane Lowry, and hooray to Irish.
Shane Lowry has a controlled golf swing that helps him not blow a lead like that: he keeps his elbows close to his body. That is, on his backswing, Lowry keeps his right elbow close to his right side, and on his follow through he keeps his left elbow close to his left side. This is a swing method that advocated by both Sam Snead and Ben Hogan, and it has become even more popular among the best pro golfers in the world since then. It is generally believed in pro golf that swinging with the elbows "together," thus no "separateness," reduces the number of really wild shots.
However, I once asked Ben Hogan if he tried to keep his right elbow in close to his right side on his backswing. That's what we pros had always thought. But he surprised me by answering, "No, down!" He meant that he tried to keep his right elbow low in his backswing. That results in a flat swing, and Ben Hogan had the flattest golf swing I have ever seen by an accomplished Tour pro golfer. Shane Lowry keeps his right elbow close to his right side on his backswing, yet he has a fairly upright swing.
There is more than one way to swing a golf club successfully. Jack Nicklaus and Tom Watson had what is called "a flying right elbow." Many golfers used to say that was the wrong way to swing. Yet Harry Vardon and Walter Hagen both had a flying right elbow before Snead and Hogan came along. And Curtis Strange, who won two U.S. Open championships, used to say that a flying right elbow was "a myth." I like how Jack Nicklaus titled one of his bestselling books–Golf My Way.
Well, the Irish pubs will be rockin' tonight, toasting to their countryman's victory. But as for Shane, he is a family man, with a wife and pre-K daughter. So, I guess he will be celebrating with family and friends.