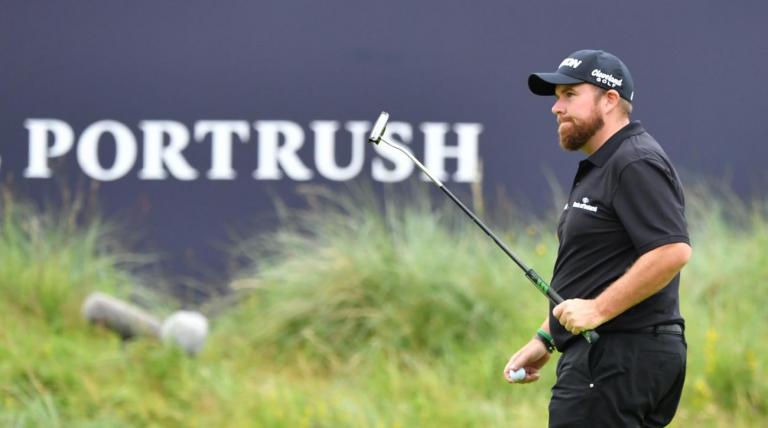 Native Irishman Shane Lowry took charge today in the British Open at Portrush, Ireland, by posting an eight-under par 63, a course record. It gave him a four-stroke lead over Brit Tommy Fleetwood. So, Lowry has a 16-under par total of 197 on the par 71 course, with Fleetwood at 12-under par.
Shane Lowry is in search of his first major win. His current position is reminiscent of the PGA Championship at Oakmont in 2016. That is where he had a four-stroke lead going into the final round and shot 76, losing to winner Dustin Johnson. Most mortals would not be able to shake off that history when trying sleep tonight. But Lowry seems like a really determined guy. One of his best Tour friends–2010 U.S. Open champ Graeme McDowell–says Lowry is one of the most competitive pro golfers he knows.
Long-hitting J. B. Holmes is in third place at 10-under par 203. And Brooks Koepka–who has been gobbling up major championships lately like he's the cookie monster–is one shot back of Holmes, at 9-under, tied with Brit Justin Rose.
So far, this game on Ireland's greenest grass I've ever seen has survived the elements. But inclement weather is being forecast for tomorrow. That could give those straggling closest behind Lowry a better chance at catching him before its too late.
But if Mr. Lowry keeps beating the ball around in the park like he did today, he's liable to own that entity emblazoned across the front of the shirt he was wearing today–The Bank of Ireland.