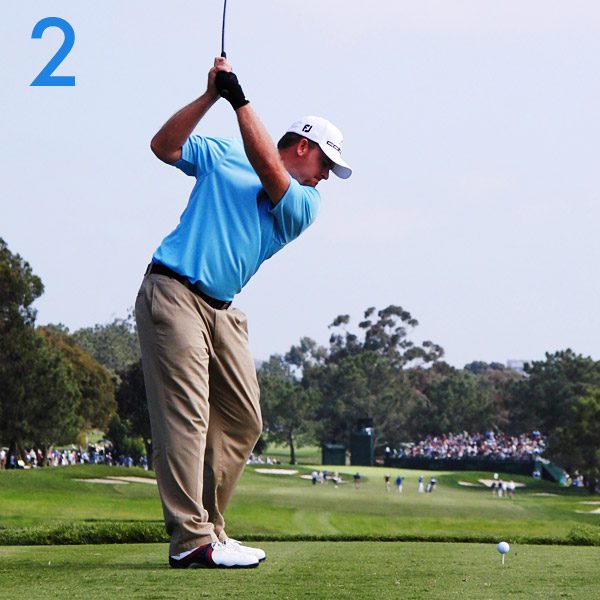 The USA's J. B. Holmes and Ireland's Shane Lowry were tied for the lead in the 148th British Open golf tournament after two rounds of play at eight-under par 134 at Royal Portrush Golf Club in Portrush, Northern Ireland. Nipping at their heels, one stroke back, are England's Lee Westwood and Tommy Fleetwood. Major champions' hot stick Brooks Koepka is three strokes behind the leaders, in eighth place.
While several of the best pro golfers in the world were right there in the hunt, some felt like wounded heroes after missing the 36-hole cut.Tiger Woods shot 78 and 70, complained of his physical ailments that he attributed to old age, and lamented, "I just wanna go home." Ireland's finest, Rory McIlroy, after carding two "snowmen" (8s) yesterday on his way to an embarrassing 79, rallied today with a 65, missing the 143 cutoff by only one stroke. Jason Day and last month's U.S. Open winner Gary Woodland were keeping Rory company at that 144 number.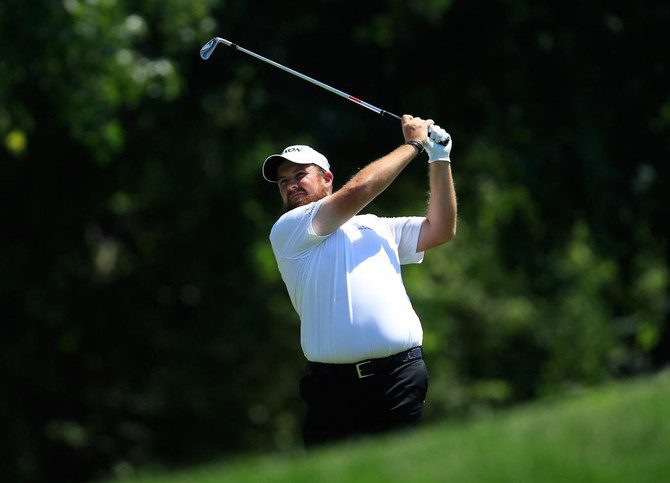 But the biggest disaster of all was poor David Duvall. He used to be Tiger's Wood's biggest challenger during Wood's heyday. Duvall is a former British Open winner who is no longer active on the PGA Tour; rather, he does TV announcing at some Tour stops. After we won the Open, for a while David Duvall was the number one player in the world. David was re-honing his game in preparation for using his Open exemption this week. But he got wacked like a mole on the seventh hole yesterday, carding 14 strokes. Yes, that's for one hole! He lost, yes "lost," his first two balls, then hit a wrong ball. From there, he coasted onward to the green, two-putting for his 14. He shot 90.
To make matters worse, for a while David didn't know what he scored on that hole. But neither did the Royal and Ancient Golf Club officials, who run the British Open. At first they said he shot a 15 on the seventh hole. Then they changed that and said he made a 13. They finally settled on a 14. To an unbiased patron who doesn't understand the niceties of the Rule of Golf booklet, it looked like they just threw up the arms and halved the difference!
One of my favorite players on the PGA Tour is J. B. Holmes. It's partly because he hits the ball so-so-so far without looking like it. Honestly, I don't know how he does it. J. B. is just a good ole' boy from Kentucky who stands 5″11″ tall. J. B. has this little short backswing, with hardly any wrist cock at all. Then, sometimes, he looks like he quits on the shot, which doesn't usually work for hitting rockets off the tee. So, it looks like magic to me when he hits it so far with that little pipsqueak swing. I'm also interested in J. B. because he's a Christian who sometimes attends the weekly PGA Tour Bible Study meetings.
It could be another interesting weekend at a major championship this year, with this one being the fourth and final one. The previous three have been full of drama, especially when Tiger Woods started it off by defeating Brooks Koepka by one stroke to win the Masters and get within three wins of Jack Nicklaus' record 18 majors. Now, with Tiger out the Portrush door and heading to his Florida door, muscleman Koepka could again challenge the leaders since he's right there, knocking at the door again.