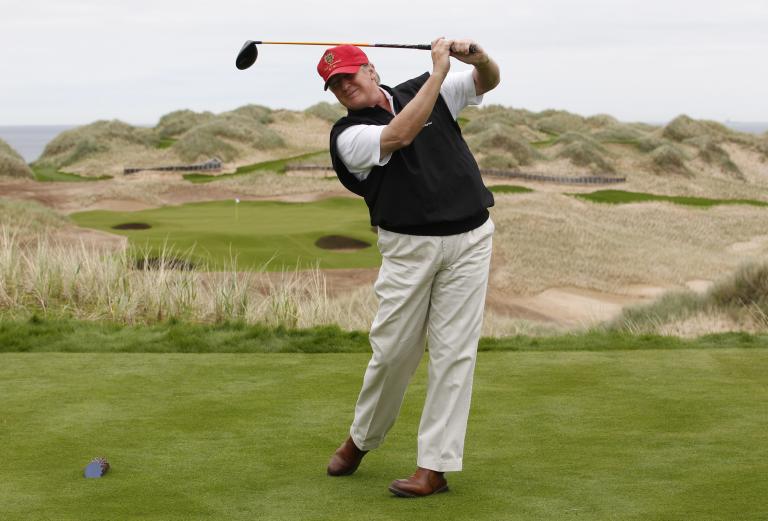 President Donald Trump is a pretty good golfer who owns many elite golf properties. This weekend, he is spending his leisure at his most frequented golf property during his presidency, which is Trump National Golf Club Bedminster in Bedminster, New Jersey. Since he has been president, it is his 18th trip there; and tomorrow, it will be his 67th day there. The U.S. government pays for these travel and necessary security expenses. How much does all of this cost American tax payers?
President Donald Trump constantly criticized the cost of the 22-month investigation by special Counsel Robert Mueller and his team into two things: (1) possible meddling and collusion (conspiracy) regarding the 2016 presidential election between Russian government operatives and the Trump campaign and (2) possible obstruction of justice by President Trump regarding this investigation.
Mueller pretty much completed his investigation in March this year. All of this is laid out in Mueller's 448-page report that he then gave to the Justice Department, then it went to Congress, and it was made public several weeks later, yet with some material in the report redacted.
The U.S. Justice Department, which President Trump controls to some extent, now says the Mueller investigation, which included the services of nineteen lawyers, cost American tax payers $32 million. This investigation was a very important part of the working of our government and the protection of our democratic system.
During Trump's now 2.5-year presidency, he has visited some of his golf properties as time-off from his presidential duties at the White House a total of 199 days. When Donald Trump was campaigning for the U.S. presidency, in 2015-2016, he criticized then current President Barak Obama about his golf playing with dozens of tweets. Trump said President Obama was playing way too much golf and thereby was shirking his duties as president. Trump said if we were elected president, he would not have time to play much golf because he would be working so hard for the American people.
Fact-checkers now report that in 2.5 years as president, Donald Trump has played golf about three times more than President Barak Obama did in a similar time frame.
Moreover, HuffPost now reports that President Trump's golf excursions to his own properties during this two and half years as president has cost American tax payers $110 million! And that's not all of it. HuffPost explains that this "does not include official or campaign travel. It is based on cost elements derived from a Government Accountability Office report released in January that detailed four Mar-a-Lago trips Trump took just weeks after entering office." HuffPost says these Trump trips to Trump's Mar-a-Lago property, in West Palm Beach, Florida, cost on average $3.4 million.
Do the math. Donald Trump's golf for 30 months as president has cost American tax payers more than 3.4 times what it cost them for the 22-month Mueller investigation.