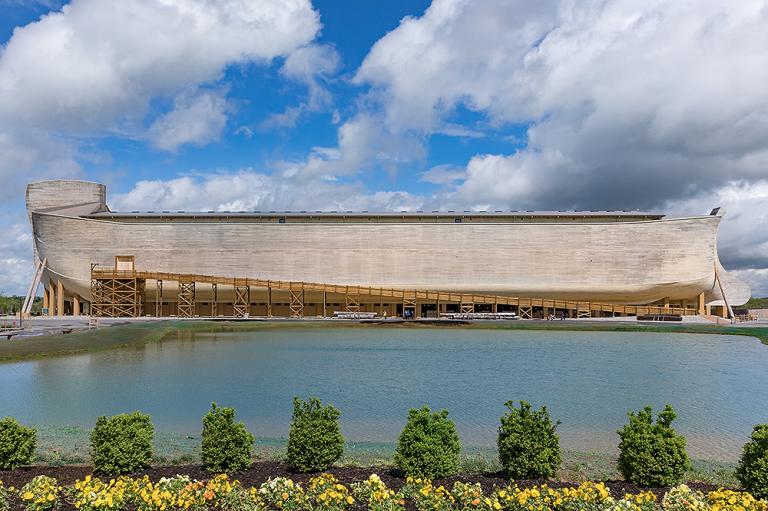 That's right! At least that's what the ark's owners think.
The tourist attraction of a Noah's ark replica in Williamstown, Kentucky, is supposedly insured for rain damage. So now, the owners of Ark Encounter are suing their insurance companies about it. Some downpours–not a big flood, mind you–have caused about $1 million in damages to the big boat tourists go see and walk through.
However, Ark Encounter owners don't want you to think their big boat is so damaged that you can't go see it anymore. They say they are still open for business and "still ready for weather of biblical proportions," so says this month's
AARP Bulletin
.
I wonder how much the owners of Ark Encounter would claim in monetary damages if Williamstown had forty days and forty nights of rain. And then, how would that affect their business if their precious ark floated away to who knows where? What if it landed on Mount Ararat. I bet the Turks would love it and wouldn't give it back to them. Then they'd be open for business.