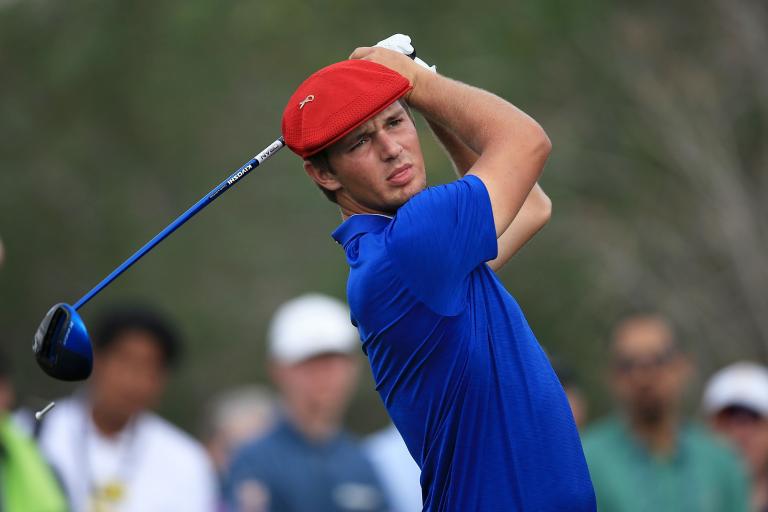 Bryson DeChambeau will compete this week in the Presidents Cup in Melbourne, Australia, for the U.S. team. Bryson is unique on the PGA Tour. His irons are about the same length. That requires quite an adjustment of the lie of those clubs. He stands fairly erect and close to the ball at address. Thus, he has a very upright swing. But I must say that it is a swing that is pretty error-proof. What I mean is that not much can go wrong with his swing.
Bryson DeChambeau has proved that his unique style is no fluke. He won both the NCAA Individual Championship and the U.S. Amateur the same year, in 2015. And in 3.5 years on the PGA Tour, he has already won five tournaments.
DeChambeau, who is six feet and one inch tall, said today he's been trying to gain weight and muscle to hit the ball farther. He predicted, "I'm going to become massive."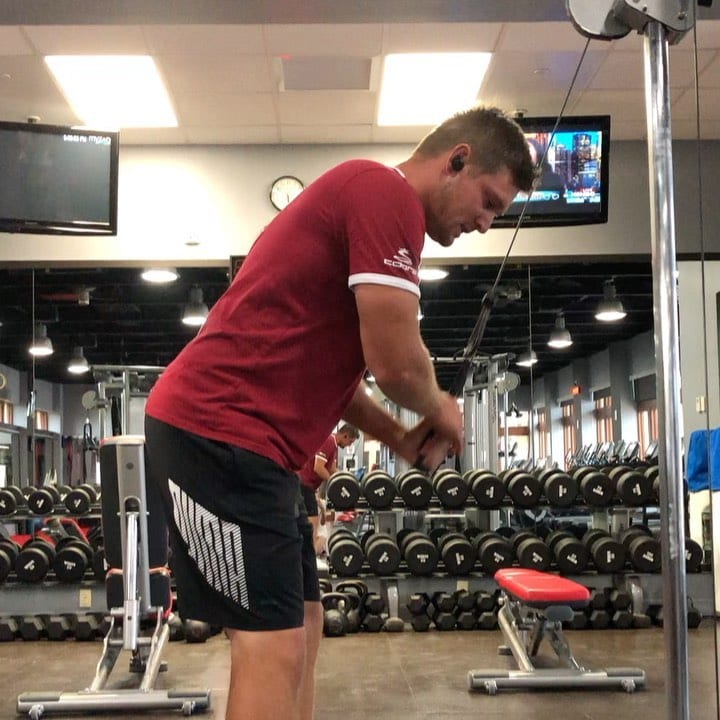 Bryson is rated tied for 34th in distance on the PGA Tour. His stats page at pgatour.com says he weighs 205 lbs. But he says he recently has gone from 196 to 220 lbs, and his target goal is 230 lbs. Yet he says his waist has gone from 34 to 37 inches. That indicates to me that half or more of his weight gain is due to putting on fat as opposed to muscle. (I've lifted weights all my life since I was 18 years old.) He's eating too many of those peanut butter and jelly sandwiches. Hey, Bryson, you're not built like two-iron Al Geiberger. He helped make those sandwiches famous!
If Bryson DeChambeau wants to gain distance off the tee, I think he'd be better off making a swing change. However, in doing so he might lose some accuracy. And he is pretty accurate off the tee. All he has to do is add some wrist cock to his backswing. He has very little of it. It likely would give him a longer backswing. Bryson already has a full shoulder turn on his backswing, so he doesn't need to increase that.
There are primarily four ways that golfers can add distance on their shots: (1) more wrist cock on the backswing and therefore a bigger release of the wrist cock on the downswing, (2) longer backswing with more upper body turn, (3) arm swing on the downswing (with the right elbow out at the top [for right-handed golfers], throwing the arms largely like a boxer throwing a right-hand punch with full right arm extension), and (4) creating more torque of the body at impact by swiveling the hips more on the downswing. The easiest way is #1. But many of the longest hitters in golf have said the main way they develop distance is by creating torque with that turn of the hips at, and just before, impact. Not enough has been said for getting distance with #3. It's like a right-handed, home-run hitter in baseball having a flying right elbow.
Adding strength to his body may help Bryson hit the ball a little farther. But if he wants to gain mostly muscle, he needs to maintain that more trim 34-inch waistline.