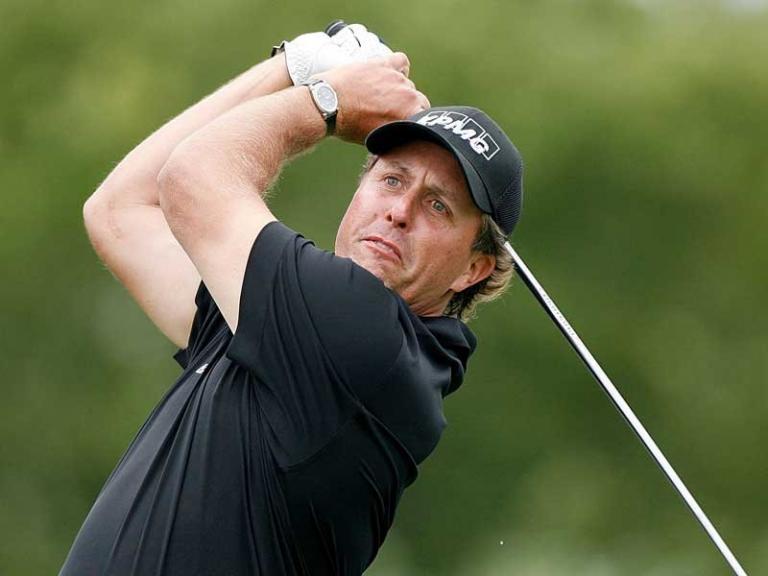 Nick Taylor shot a 66 today to take a one stroke lead in the AT&T Pebble Beach Pro-Am over the aging, superstar, lefty Phil Mickelson, a five-time winner of this event, who scrambled like crazy at Pebble Beach Golf Links to shoot 67. Taylor is 17-under par after three rounds, with a 198 total. This unique event on the PGA Tour is spread out over three golf courses and pairs one amateur with one pro for three days. Then there is a 54-hole cut for teams. Many of the amateur contestants are celebrities from other pro sports, Hollywood movies, corporate world, you name it. It is always a fun event, especially with some warm California sunshine in the dead of winter.
Players are scheduled for the final round to be played tomorrow at the famed Pebble Beach Golf Links, my favorite course on the PGA Tour back in the day. Major tournament winner Jason Day, who has been absent from the limelight of late, is lurking in the background at 14-under par, with the next closest pursuers three strokes back of him at 11-under par.
In Phil Mickelson's television interview after his round today, he rightly said that the beautiful Pebble Beach course, which lines the Pacific Ocean for several of its holes, is well known for yielding some low scores when the winter weather is warm and mild, but turns treacherous when the wind blows and the rain falls like a hurricane, resulting in many embarrassing scores. But it is always a lovely scene viewing these links meeting the ocean blue. In fact, when I played there I often had to tell myself not to lose my concentration on my game when viewing the sights.