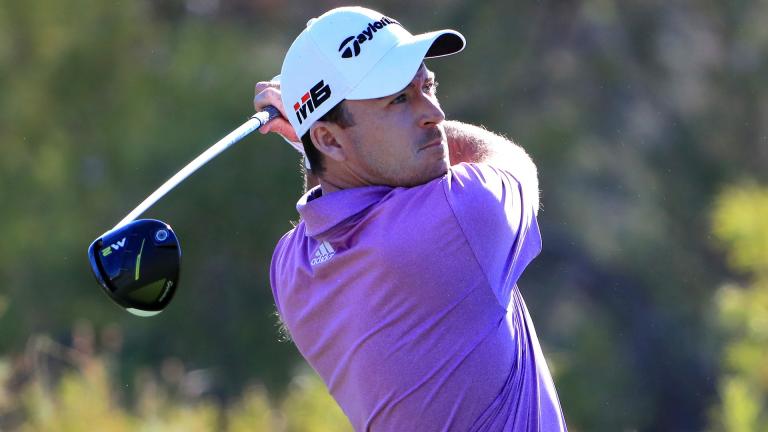 Nick Taylor of Canada just won the AT&T Pebble Beach Pro-Am at the famed Pebble Beach Golf Links in Monterey, California, by four strokes with a 19-under over Kevin Streelman, with Phil Mickelson one stroke back of Kevin in third place.
The Stoic Taylor, who doesn't seem to let anything bother him with his intense concentration, looked like he would set the throttle on cruise control starting the back nine today, having a five stroke lead over Phil Mickelson, who was in second place. But then the wheels started coming off as Nick Taylor–not to be confused with another Tour player, Vaughn Taylor–bogeyed twice and registered a double bogey, all in his next four holes. Suddenly, only two shots separated him from his playing companion Mickelson. But Taylor arose to occasion, stopping the hemorrhaging by chipping in from the greenside rough on the short, but tight, par-four 15th hole as Mickelson parred it.
Taylor–a one-time winner on the PGA Tour, which was five years ago–now had a three stroke lead with three holes to play. He made the most of it with two safe pars and a birdie putt of about ten feet on the par-three 17th hole.
Nick Taylor was wearing a white cap with the words Taylor Made blazoned across its front, referring to the golf club company that invented metalwoods as I said yesterday in my post. That inscription seemed appropriate for the moment as Nick Taylor made his way to the clubhouse with his second win on the PGA Tour. His wife and newborn child were waiting in the wings, as we saw on TV, to share the victory with new papa Nick.
Kevin Streelman and Larry Fitzgerald–the NFL Arizona Cardinals superstar receiver–won the team competition for the second time, having won it in 2018.
Fitzgerald, who seems to never age due to being strong and in such great shape, had announced weeks ago, with some speculation that he would retire, that he would play one more year for the Cardinals.
Nick Taylor's win today vaulted him into 13th place in FedEx Cup points and an automatic invitation to the Masters, which is always held in April when the dogwoods and azaleas are in full bloom. Nick Taylor is now in full bloom with this win, and he even cracked a warm smile in his TV interview.