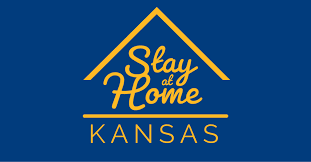 The current COVID-19 pandemic is wreaking havoc throughout much of the world. In the U.S., state governors are either advising, or requiring by law, that citizens practice social distancing and shelter-in-place, that is their homes, as much as they can to avoid spreading this deadly virus.
Some state directives limit social gatherings to ten people or less. Some don't allow any such gatherings at all. People are only allowed to leave their homes for "essential" goods or services, such as buying groceries or necessary drugs. Sporting events are canceled; movie theaters are empty; and nearly all restaurants are closed throughout the country except for take-out and delivery. Moreover, many U.S. states, and even more so some nations in the world, are proving by their own statistics that these drastic, lockdown measures are producing beneficial results in controlling what has been a fast-moving spread of this deadly virus.
Yet, some churches in the U.S. have been defying such state orders by conducting congregational meetings of hundreds, if not thousands, of its members. And it is now coming to light that such congregants are experiencing a higher rate of contracting this coronavirus than the public-at-large. Where this happens, it's called "clusters" of COVID-19 victims. These church leaders are defiant because they claim such orders are a discrimination of religious freedom if not their state constitution.
For example, Pastor Rodney Howard-Browne of the 4,000-member River at Tampa Bay Church in Tampa Bay, Florida, was arrested for defying a state order for churches not to congregate due to the coronavirus. Pastor Tony Spell of Life Tabernacle in Baton Rouge, Louisiana, defied that state's restrictive order by having his thousand-member congregation meet. He explained, foolishly, "We're defying the rules because the commandment of God is to spread the Gospel. The church is the last force resisting the Antichrist, let us assemble regardless of what anyone says." A Baptist church in Lone Star, Texas, has been conducting outdoor church services in the church parking lot. Pastor Kelly Burton defends it by alleging, "Satan's trying to keep us apart, he's trying to keep us from worshipping together. But we're not going to let him win."
Now, this defiance has even permeated a U.S. state legislature. Due to this COVID-19 pandemic, first-term Kansas Governor Laura Kelly had imposed an executive order of partial lockdown on her citizens. The order allowed for social gatherings of no more than ten people except in the case of church services and funerals. But Tuesday, she withdrew these two exceptions. The next day, yesterday, the GOP-led Legislative Coordinating Council of Kansas voted 5-2 against her new order, thus blocking it.
Attorney General Derek Schmidt then issued a memo advising police not to enforce the governor's new order by asserting it seemed to violate the rights of citizens of Kansas. The memo read, "Because no Kansan should be threatened with fine or imprisonment, arrested or prosecuted for performing or attending church or other religious services, law enforcement officers are advised to . . . avoid engaging in criminal enforcement of its limitations on religious facilities, services or activities."
Kansas state Senate President Susan Wagle agreed. She said of the governor's new order, "It appears to be out of line, extreme and clearly in violation, a blatant violation, of our fundamental rights." Yet most state governors had already issued executive orders that didn't even allow for these two exceptions that Governor Kelly only withdrew two days ago. The Topeka Capital-Journal newspaper says 44 states have called for limits on church gatherings similar to Governor Kelly's executive order.
This defiance and claim of discrimination against religious freedom, with some church plans to congregate on Easter Sunday, is reminiscent of U.S. President Donald Trump saying only days ago that he wanted all lockdown measures lifted from the country by Easter. He said it would be so "beautiful" to see churches "packed." (See my post "
Trump's Trying to Give Christians the Coronavirus
.")
Governor Kelly said her legal counsel would examine the possibility of suing the Kansas state legislature for taking this course of action.
These people who are defying such orders by asserting they are a discrimination of religious freedom are fools. And the Bible says so.
Moses is the first person in the Bible to predict that, after this death, his nation of Israel would so disobey God that God would temporarily replace Israel with the church as the vehicle through which he would make himself known to the world. Moses says of Israel, "He abandoned God who made him, and scoffed at the Rock of his salvation. They made him jealous with strange gods, . . . You were unmindful of the Rock that bore you; you forgot the God who gave you birth. The LORD saw it, and was jealous; he spurred his sons and daughters. He said: I will hide my face from them. I will see what their end will be; for they are a perverse generation, children in whom there is no faithfulness. They made me jealous with what is no god; provoked me with their idols. So I will make them jealous with what is no people, provoke them with a foolish nation" (Deuteronomy 32.16, 18-21 NRSV).
That "foolish nation" is the church. The Apostle Paul tells about it in his book of Romans. He explains that God has temporarily replaced Israel. Then he quotes Moses in Deuteronomy 32.21 by saying, "I will make you jealous of those who are not a nation; with a foolish nation I will make you angry" (Romans 10.19). Paul then says to the Christians at Rome, "I want you to understand this mystery: a hardening has come upon part of Israel, until the full number of the Gentiles has come in" to the church (Romans 11.25).
This idea of God making Israel "jealous" with "a foolish nation" appears elsewhere in the Bible. For instance, Matthew writes that Roman Governor Pontius Pilate, who ordered Jesus' crucifixion, "realized that it was out of jealousy that they [the Jewish Council] had handed him [Jesus] over" to Pilate (Matthew 27.18). And Paul likewise says, "salvation has come to the Gentiles, so as to make Israel jealous" (Romans 11.11). Paul the Jew then explains, "I am an apostle to the Gentiles, I glorify my ministry in order to make my own people jealous, and thus save some of them" (v. 14).
But notice that I said above, "God would temporarily replace Israel with the church." The Catholic Church and much of the Protestant Church taught that God had forever abandoned the Jews and their nation and replaced it permanently with the church. This teaching is called, "replacement theology" or "supersessionism," and it is quite wrong. Notice that God said he would "hide his face from them" and "see what their end will be." At the very end of the age, a significant Jewish remnant will turn to God in penitence, and God will deliver the nation of Israel from annihilation. That is when Paul says "all Israel will be saved" (Romans 11.26).
In the meantime, God works through the church, the "foolish nation," and some of its adherents prove this by defying very sane orders that are attempts to save peoples' lives from this deadly coronavirus.