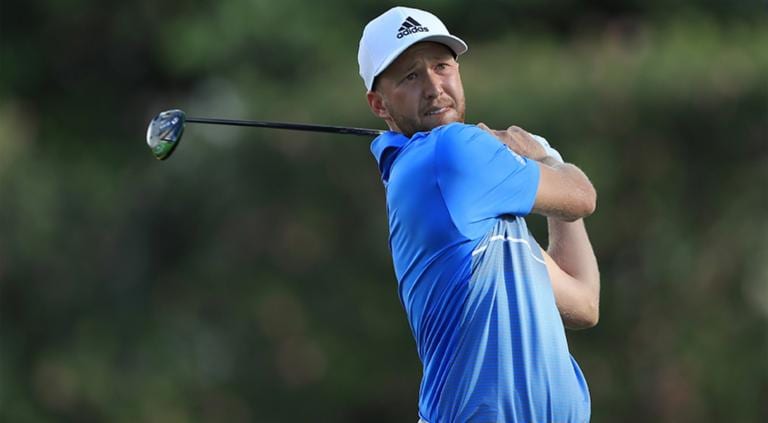 Daniel Berger just won the Charles Schwab Challenge at Colonial Country Club in Fort Worth, Texas, in the first hole of a sudden-death playoff with Collin Morikawa. The twenty-seven year old Berger had a par four on the short 16th hole to twenty-three year old Morikawa's bogey. Both players had tied for first place after 72 holes of the regular competition, with 15 under par totals of 265. It was Berger's third win on the PGA Tour. Morikawa, who won hist first and only tournament on the PGA Tour last summer, only weeks before his debut on that tour, appears to be an up-and-coming young player.
But Morikawa really blew this tournament. He had a five foot putt for a birdie on the last hole, the 18th hole. But his putt to win the tournament didn't even touch the cup. I thought he made a pretty good stroke, so that it looked like he badly misread the putt. Then, on the first playoff hole, Morikawa missed about a three-foot par putt that went halfway around the cup and stayed out. So, he gave the tournament to Berger. What a gift. I don't think I ever won a tournament by someone just giving it to me like that.
This was just about anybody's tournament to win among a very crowded field at the top when the day started. Several other players came to the last hole with a birdie putt to take sole possession of the lead, at 16 under par, and they all missed it. They included Bryson de Chambeau, Justin Rose, and Jason Kokrak. Jordan Spieth andXander Schauffele also finished at 14 under par for a tie for third place.
It was a successful reopening for the PGA Tour after being shutdown for three months due to the health crisis the nation has been undergoing called COVID-19. (See my new book about it, expected to be released in the next day or two, at amazon.com entitled Moses Predicted COVID-19.)