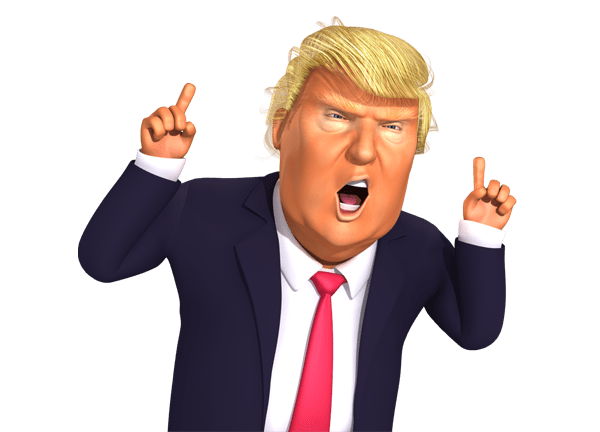 Back in September, 2017, NFL San Francisco 49ers Quarterback Colin Kaepernick, a professing Christian, took a knee to the ground during the playing of the National Anthem. His intention was not to disrespect the American flag; rather, it was to draw the attention of the American public to racial inequality and police brutality, especially against blacks.
Soon afterwards, President Donald Trump–who used to say "you're fired" repeatedly on The Apprentice TV show that made him much more famous–in a political rally said about the Kaepernick incident, "Wouldn't you love to see one of these N.F.L. owners, when somebody disrespects our flag, to say, 'Get that son of a bitch off the field right now, out, he's fired.'" This really fired up Trump's political base and further divided this nation.
The NFL had come out on the wrong side of history by condemning what Kaepernick did. They passed a rule requiring any player to leave the arena during the National Anthem rather than to take a knee then. In my opinion, that decision was all about protecting the white man-owned NFL franchises in the white man dominated USA even though the totality of NFL players are way more black than white compared to the nation's total black population, which is less than 15%.
In late April this year, New Orleans Saints quarterback Drew Brees said publicly about Colin Kaepernick having taken a knee in that NFL game back in 2017., "I disagree, I wholeheartedly disagree." He explained, "there's plenty of other ways that you can do that in a peaceful manner that doesn't involve being disrespectful to the American flag."
Kaepernick had always insisted that he was not being disrespectful to the flag. Now, with the massive demonstrations that we are experiencing in so many cities across our land due to a policeman in Minneapolis kneeling hard on the neck of handcuffed black man George Floyd for nearly nine minutes, and it killed him, the tide is turning in favor of what Kaepernick did.
A week ago, Drew Brees felt on the wrong side of history with these demonstrations. So, in an Instagram message, he apologized for his critical remark about Kaepernick that Brees made in April. So he said, "I made comments that were insensitive and completely missed the mark on the issues we are facing right now as a country. They lacked awareness and any type of compassion or empathy.Instead, those words have become divisive and hurtful and have misled people into believing that somehow I am an enemy. This could not be further from the truth, and is not an accurate reflection of my heart or my character. This is where I stand. I stand with the black community in the fight against systematic racial injustice and police brutality."
About nine days ago, the NFL reversed course as well, obviously due to these mass demonstrations (it's alway about money) and said they now permitted an NFL player to take a knee, as Colin Kaepernick had done, during the playing of the National Anthem prior to an NFL game. NFL Commission Roger Goodell said in a public statement, "We, the National Football League, believe black lives matter. Protests around the country are emblematic of the centuries of silence, inequality and oppression of black players, coaches, fans and staff. I will be reaching out to players who have raised their voices and others on how we can improve."
But not Trump. He's the guy who needs to take a knee and apologize to America for his many insensitive remarks about black people and promoting white supremacy since being president. These demonstrations, which are still ongoing into their third week, are not only about Black Lives Matter and police brutality, but also about an insensitive president who hates the last president with a purpose passion. Barak Obama was the first black man to serve our former slave owning nation, and I think he is an intelligent statesman who served our nation well. That's another issue that the raging Birther Donald Trump needs to take a knee for.
I have blogged multiple times about this: "Black Church Pastor Affirms NFL Players Kneeling During National Anthem;" "Mother Teresa Says to Trump–'Guess I'm a Proud Bitch;'" "Lebron James Is Right about Donald Trump." See also my recent, "Trump Is Going Down Because Black Lives Matter."