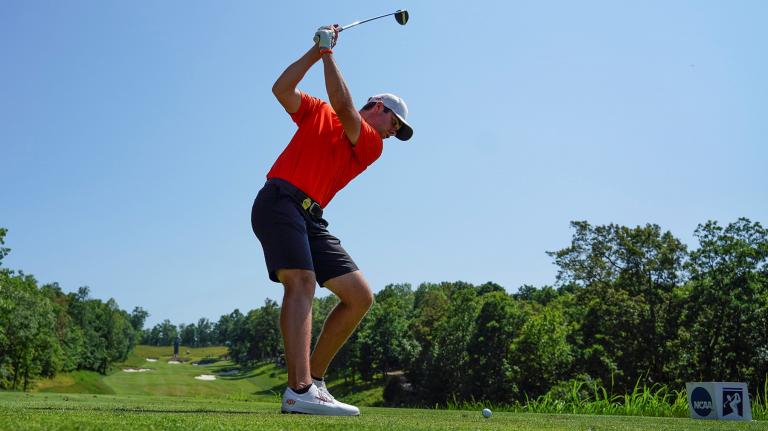 The 21-year old Matthew Wolff has the golf world talking about his unorthodox swing just as much as its talking about the bulked-up mad scientist Bryson DeChambeau as Wolff takes a three shot lead over DeChambeau into the last round tomorrow in the Rocket Mortgage Classic which is being contested over one of the oldest golf courses in the U.S., The Detroit Golf Club. The Chicago Golf Club (which I have played) is the oldest golf course by seven years more than the Detroit Golf Club.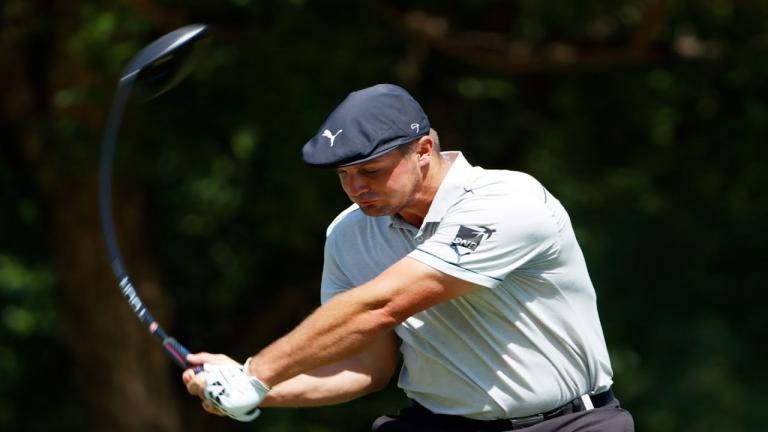 Wolff was tied for the lead early in back nine today with Ryan Armour. Then Wolff slid back as Armour took a two shot lead. Then Armour double-bogied the par five 17th as Wolff ran ahead like his namesake to end up ahead of all by three strokes over Armour and DeChambeau.
This tournament could be really interesting to watch tomorrow because of all the chatter going on about DeChambeau and Wolff. DeChambeau, called the Mad Scientist because he has the most unorthodox golf clubs ever and approaches everything like an intellectual analyst, has got everybody chirping with his goal to bulk up in the gym for hours, drink a dozen protein shakes a day, saying he eats "whatever he wants and whenever he wants, to achieve his goal to become the longest hitter in golf. It's as if he is trying to become The Hulk of the Long Drive Tour instead of the PGA Tour. Yet his tournament standings are impressive–all top ten finishes in the last six tournaments of this restarted season due to COVID-19.
As for The Wolff, I could go on and on about this young man's golf swing. They say he is causing the top swing coaches in the world to rethink what the golf swing should look like. I'd call his swing "Jim Furyk on Steroids." Wolff has the biggest backswing loop you've ever seen, he kicks his right knee way out before he starts, he forward presses the shaft angle ala mode prior to starting back, and as he gets half way back on his backswing he lifts his left foot right off the ground and slams it to the turf which triggers his downswing, causing so much club head lag that results in a long shot that DeChambeau will have to beat in distance to become the Tour's King Kong.
Golf aficionados, watch this tournament tomorrow! It could be a lot of fun. Swing like these two guys? If you're anywhere near my age, not if you don't want back pain.