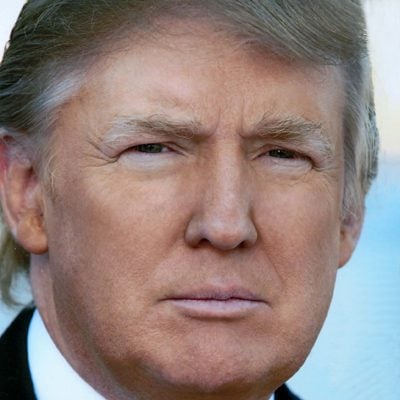 Ever since Donald J. Trump started campaigning for the U.S. presidency until today, the main question that many American voters have had about him is his federal tax returns. Despite a tradition reaching back over fifty years, those running for president had always made their federal tax returns public, that is, until Donald Trump. His repeated retort to this failure of disclosure was always that the IRS did not allow making his returns public since he was under IRS investigation.
That simply was not true. Rather, it was just another of his over 20,000 lies or misleading statements, according to the New York Times and Fact Checker, in the 3.5 years he has been president. Many clear-thinking people have thought that he must have some pretty embarrassing data in his tax returns or he wouldn't be hiding it.
But no longer. The New York Times reported today that it has obtained the last twenty years of Donald J. Trump's federal tax returns. And it has reported a bunch of pretty shocking tidbits of information about them. For instance, it claims that Donald Trump did not pay any income taxes to the federal government, thus the IRS (Internal Revenue Service), for ten of the past fifteen years. And in those five years in which he did pay taxes, it sure wasn't very much. The Times says that in the year in which Donald Trump was elected president, in 2016, he paid a total of $750 in taxes to the federal government. And the Times says it was the same the next year, in 2017.
How's that for the professed billionaire, the great business deal maker, getting voted into the White House by claiming to Make America Great Again? Well, Trump had said one time while president that if he didn't pay in taxes, that would demonstrate how smart he was. Oh, let's see about that!
The Times says it has a lot more shocking information to reveal about Trump's taxes, or lack thereof. The Times claims, on the basis of these tax returns, that Donald Trump actually was not a very good businessman. We might even find out how the Trump Organization was propped up financially, though this likely would not be revealed in his tax returns. Trump may have laundered Russian oligarch money that he didn't pay taxes on. That and perhaps other details may reveal why Russian President Vladimir Putin strangely has had in his back pocket the bombastic President Donald J. Trump.
The Times made these revelations only hours before a scheduled presidential press conference today. Of course, Trump was then asked about these revelations by the Times. As might have been expected, Trump relied on his constant refrain–alleging it is "Fake News." And he again said that it is only news reporters who care about his tax returns. He also said, "The IRS does not treat me well." Yeah, sure!
That is just another lie from The Donald. Ever since he began running for the U.S. presidency back in 2015 to the present time, polls show that about two thirds of all American voters, thus even including some of his Republican base, have wanted Trump to make public is tax returns. Again, so many have said, "What's he hiding?" We are about to find out.
The Times has provided information about Trump's golf property investments. His three resort golf courses in Europe have been losing money. Indeed, the Trump brand is sinking every day in Europe. And it should since Trump has been anti-NATO, pro Putin, threatened trade wars with our Europeans allies, and overall made himself no friend of Europe. It has even caused the U.S. reputation to sour with our European allies.
The Times also reported details about Trump National Doral Miami. I have blogged about how The Doral golf resort in Miami was one of my favorites PGA Tour venues, where I almost won early in my pro golf career. The Times says Donald Trump bought the then financially-distressed Doral property in 2012 for a lowball $150 million and that Donald Trump declared $162 million losses for it on his federal income returns from then through 2018. But apparently, the Times has not so far reported what is very public knowledge, that Trump also invested $250 million to renovate the property, which could easily and logically explain the $162 million write-off.
The Times has not unveiled how it obtained Trump's tax returns. There likely are several possibilities. It could be from Goldman Sachs financial firm, which bankrolled Donald Trump when he was a risky asset. Goldman is now cooperating with the investigations by New York Attorney General Cyrus Vance Jr. and his staff of the Trump Organization for tax fraud and insurance fraud since the Trump Organization has always been located in New York City as Donald Trump's hometown. Then there is also Trump's lifetime accountant Allen Weisselberg, who also is cooperating with such investigations. And there are others. We therefore can expect a lot more information like this to be revealed, perhaps in the near future, about how Donald Trump did not pay much in taxes, which didn't make America great.