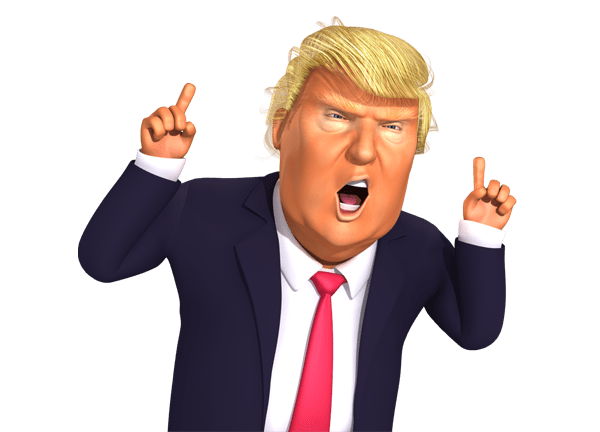 Yesterday, Tweeter Trump used his usual tweeting to fire Chris Krebs, his Director of Cybersecurity and Infrastructure Security Agency, for publicly contradicting the president by saying through his committee, "The November 3rd election was the most secure in American history. . . .There is no evidence that any voting system deleted or lost votes, changed votes, or was in any way compromised."
This, of course, contradicts what President Trump has been saying since the Election, that it was a fraud and that he actually won even. Yet states have now counted ballots revealing that Biden has over five million votes more than Trump does. But it only matters that Biden's Electoral College count is 306 votes, well exceeding the necessary 270 votes to wins.
Yet President Trump has had over a dozen lawsuits filed against states regarding the counting process, and judges left and right having been dismissing them as frivolous because there is no substantial evidence of fraud or irregularities.
So Trump tweeter yesterday, "The recent statement by Chris Krebs on the security of the 2020 Election was highly inaccurate, in that there were massive improprieties and fraud . . . Therefore, effective immediately, Chris Krebs has been terminated as Director of the Cybersecurity and Infrastructure Security Agency."
Trump's constant allegations of voting fraud without evidence, his refusal to concede that Joe Biden won, and now this firing of Chris Krebs seems to me like stuff that could cause Georgians to vote Democratic in the two runoffs in early January for the two Senate seats. If both Democrats were to win against the two Republicans, that would increase the total of the current 48 Democratic Senators to 50 and thereby give the Democrats the majority in the Senate. When the Senate consists of 50 Democrats and 50 Republicans, if all senators vote party-line in any vote, thus creating a tie, the Constitution provides that the vice president can then cast a vote as the tie-breaker. That would be Democratic Vice President Elect Kamala Harris. Democrats could then accomplish of lot of their agenda that would not be favorable to Republicans.
So, this would be a really big deal favoring Democrats. It would be the Blue Wave Democrats were hoping to achieve in this Election–the president being Democrat and Democrats having a majority in both the House and Senate. But Trump seems to not care about it, only caring about trying to overturn the Election with him as the winner. Just about everyone who is not Republican, and many Republican members of Congress as well, now say Trump has lost and needs to accept it. I'm wondering if such behavior by this Republican president could sabotage the Republican Party by turning off enough voters in Georgia toward Republicans to put two Democrats in the Senate and thereby give Democrats their Blue Wave.