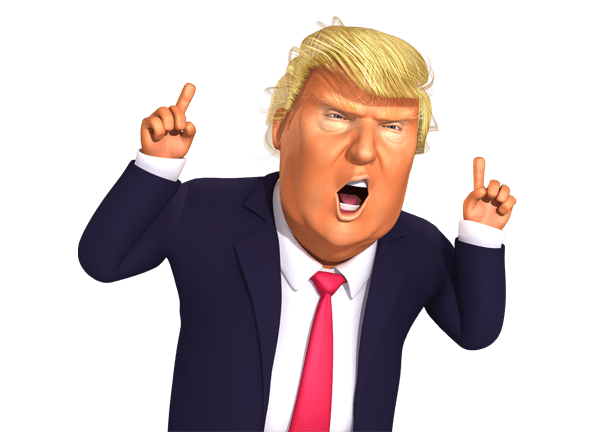 Not MAGA=Make America Great Again, but TIKA=Trumpenstein Is Killing America. Here's how:
Trump refuses to concede the election to Biden, who clearly won it.
Trump is trying to overturn an election that he clearly lost.
Trump is meddling with state legislators to vote contrary in the Electoral College.
Trump is undermining our treasured institutions.
Trump is undermining our very democracy.
Trump has disappeared from public view, thus given up on governing.
Trump is AWOL on COVID-19, which is now killing 1,500 people per week.
Representative Bill Pascrell Jr. (D-NJ) was right for calling on Tuesday, by means of a written statement, that Donald Trump be prosecuted for crimes when he leaves the Oval Office. There are several ongoing criminal investigations into Donald Trump's activities, most of them before he became president, on the federal and state levels.
Pascrell–who is a member of the House Ways and Means Committee that oversees criminal activity–alleged that Trump has "committed innumerable crimes against the United States. He had endangered our national security. He ripped families apart. He poisoned the Census. He has personally profited from his office. He has attacked our elections and sought to throttle democracy. He was rightly impeached by the House of Representatives. He has engaged in treachery, in treason. He has all but given up on governing and protecting our nation and if he had a shred of dignity he would resign today."
Pascrell has led the congressional attempt to obtain Trump's tax returns. Pascrell is right in concluding that failure of Congress to investigate the president after he leaves office "further emboldens criminality by our national leaders and continues America down the path of lawlessness and authoritarianism."
Since winning the election, President-elect Joe Biden has stressed the need for America to heal from its toxic, political partisanship. Although well and good, that suggests pardoning Trump for perhaps any possible crimes he committed as president as well as all crimes previously, such as tax evasion and insurance and bank fraud, all for which he is being investigated.
When President Gerald Ford pardoned preceding President Richard Nixon, it was for Nixon lying about the Watergate break-in and perhaps a little due to his political hit list. But that is peanuts compared to the crimes for which Trump is now being investigated if proved true. Thus, it is a much different and worse case with Trump, who is undermining our democracy.
Regarding this COVID-19 pandemic, alone, I wrote a blog post on July 3 entitled, "Is There a Mass Murderer in the White House?" My answer was "yes there is." But I think he is killing more people now than he was then by doing nothing about affirming, and being an example of, the guidelines his medical authorities have had in place for many months–wearing a mask, social distancing, and avoiding large crowds. This COVID-19 crisis has shown what I said before Trump became president–that is is unqualified to hold this office. He might be able to build "a great, big, beautiful wall" between the U.S. and Mexico to keep out illegal immigrants, but he has proved these last four years that he not only couldn't Make America Great Again but he committed, I believe, a bunch of crimes for trying and thus this Trumpenstein Is Killing America.